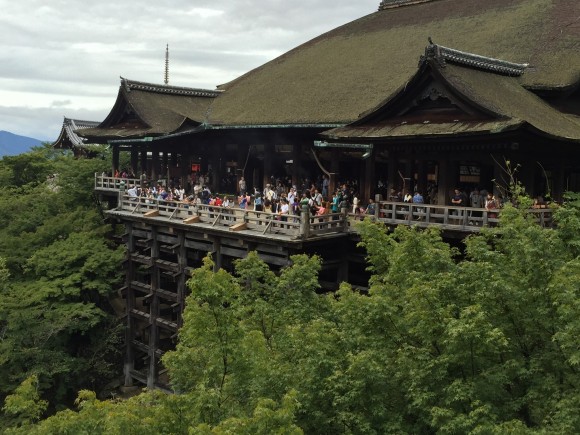 Hi,I'm Keiko from Osaka!

I've been to Kiyomizu Temple in Kyoto last month.

Kiyomizu Temple is UNESCO World Heritage listed.

It was founded in 778,and its present building were constructed in 1633 ordered by the Tokunaga Iemitsu.

It's one of the most famous temple in Japan,so there were many visitors and tourists to see this temple.

It is said 4.5 million visitors or tourists come to Kiyomizu Temple every year.

This time,I'd like to introduce 5 must see spots around Kiyomizu Temple!

Sponsored Links
Local Guide:Kiyomizu Temple in Kyoto! Top 5 Must see spots!
1.souvenir shops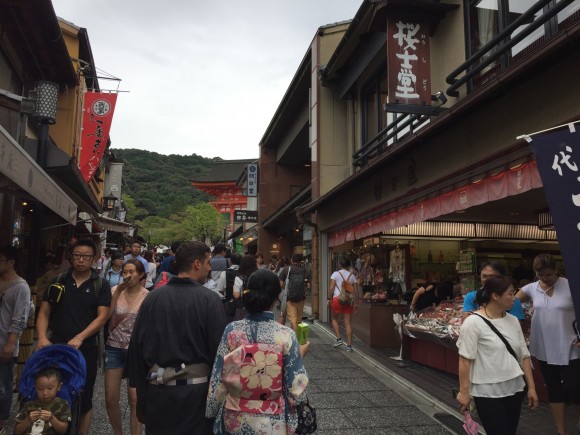 One of my favorite spots are the souvenir shops.
The path to Kiyomizu Temple was a steep, narrow street lined with many souvenir shops.
You will find not only Japanese handmade pouches or purses but also Kyoto's specialty foods.
The famous Kyoto's specialties are green tea ice cream and Yatsuhashi.
Yatsuhashi is a red Bean Paste Wrapped in Cinnamon-flavored Dough.
There are many shops where you can try various kinds of Yatsuhashi for free.
Please try it!
2.Niomon Gate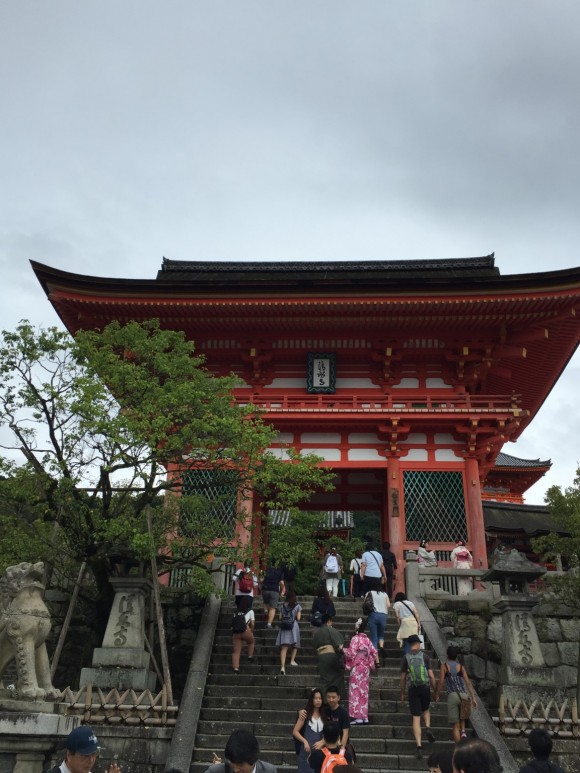 Niomon Gate is the main entrance to Kiyomizu Temple.
It is the first structure that greeted us,and you will walk under the Nio-mon into the Kiyomizu temple.
The color of the Niomon Gate is vivid red. Red seems to be a prominent colour in Japanese temples and shrines.
It is a picture taken spot before entering Kiyomizu Temple!
3.Jokoro (常香炉)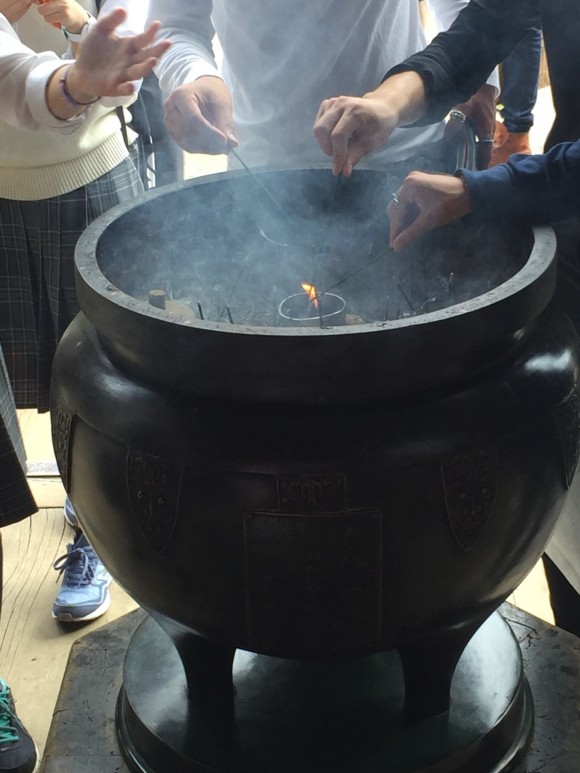 There was a bronze incense burner in front of the Main Hall, people bathe themselves in smoke from a incense burner.
It is said putting this smoke on ourselves make people smarter!
I bathed myself in smoke like 100 times:)
4.Kiyomizu Temple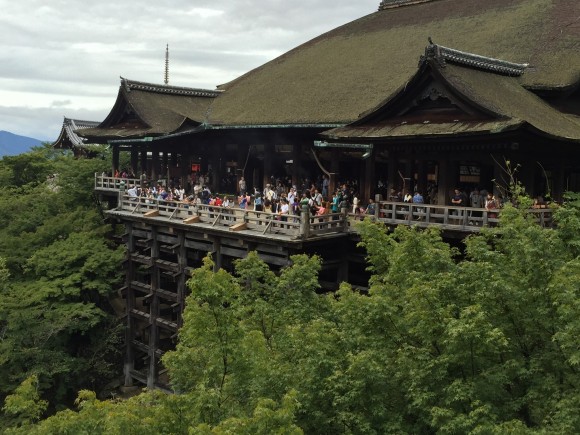 Kiyomizu Temple is famous for its very tall main stage.
There is not a single nail used in the entire structure.
Do you know the secret to why the stage does not fall apart for such a long period?
Kiyomizu Temple's stage used a method called Kake-zukuri style, where 78 keyaki (Japanese Zelkova) were assembled together and built into a stage.
This is a masterpiece artwork that stands over 12 meters high!
From the stage, you can enjoy the panoramic view of Kyoto city such as Kyoto tower in a good weather.
Special night opening(Autumn) will be as follows.
Time: 17:30 〜 21:00
Period:15th of Nov.to 4h of Dec.in 2016
Fee:400 yen
5.Otowa Waterfall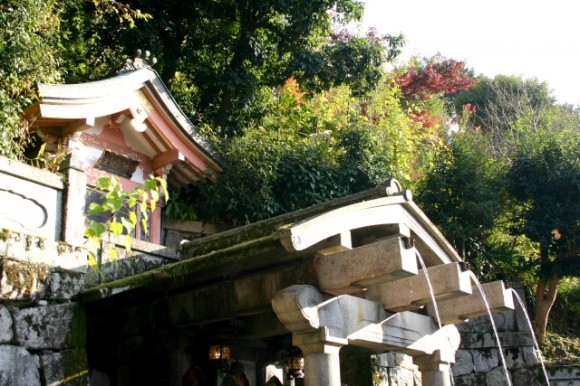 The Otowa Waterfall located at the base of Kiyomizu temple's main hall.
Otowa waterfall flows down in three streams.
Visitors can catch and drink the water, which is believed to have wish-granting powers.
Locals believe that the three "waterfalls" are one for longevity, another for love, and the other for knowledge.
Which waterfall will you choose?
Kiyomizu Temple Information
Address: 1-294 Kiyomizu, Higashiyama-ku, Kyoto
Location:20 minutes walk from Keihan Kiyomizu Gojo Station exit 4,The taxi ride from JR Kyoto Station is approximately 15 minutes,30 minutes walk from Hankyu Kawaramachi Station.
Phone:075-551-1234
Opening hours:6:00〜18:00 (Closing time differs according to the season)
Admission fee:Adults: 400 yen,Junior High and Elementary School Students:200yen
Map
Click here for related information:
Local Guide:Arashiyama Romantic Rrain Review & Helpful tips
Local Guide:Sanjusangendo in Kyoto!1001 Kannon Statues will welcome you!
Local Guide:Haradanien in Kyoto,The most beautiful Cherry blossoms in Japan
Related posts(Including ads)