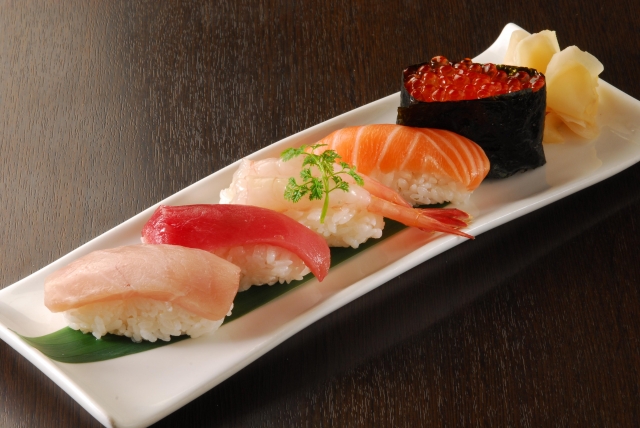 Hi,I'm Keiko from Osaka!

Sushi…. is the internationally acclaimed dish that represents the Japanese cuisine.

If you are in Osaka, or Japan in general, this is a type of dish you definitely want to try to truly experience the Japanese cuisine.

Sushi is a simplest form of cooking: a combination of fresh fish or other ingredients, rice, vinegar, and served without too much condiments or sauce.

This is also the reason why the chef's skills will shine through from the selection of the right kind of fish, knife skills, rolling/holding of rice, etc.

I will guarantee you that sushi you will enjoy in Japan is unlike other sushi you may experience abroad.

Here are 5 Best Sushi Restaurants in Osaka.
Sponsored Links
Local tells Top 5 best Sushi restaurants in Osaka!
1.Sushi dokoro HIROKAWA/すし処 広川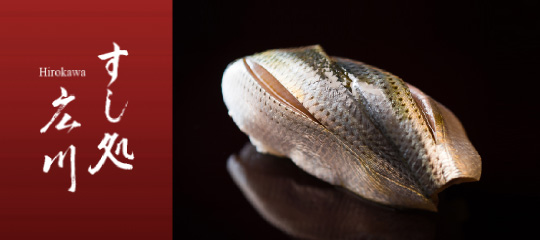 HIROKAWA is an esteemed sushi restaurant that has gained the Michelin one star in 2011.
It is located in a back alley where no one would expect to find a Michelin stared restaurant.
It is rather difficult to find since there is no big signage for the restaurant.
Once you enter the restaurant, it is a completely different world than outside.
The Japanese traditional decor is simple yet elegant.
The owner of the restaurant is a highly professional chef from the southern part of Japan.
His southern charm will warm you as you indulge yourself in the best sushi Japan has to offer.
They offer two Omakase courses(13,500 yen or 16,000 yen), a range of sushi recommended by the chef, might be a nice way to enjoy the chef's skills as well as the freshest ingredients.
Hirokawa is located near Kyobashi Station.
Sushi dokoro HIROKAWA
Address:2F, 3-7-17 Higashinodamachi, Miyakojima-ku, Osaka
Location:5 minutes walk from JR Kyobashi Station
Phone:06-6357-2098
Open Hour: Mon.-Sat. 18:00~22:30(L.O)
Closed: Sunday, The 1st Monday of the month,when holidays fall on a Monday
Price:13,500〜16,000 yen
Others:10% service charge is required.
For further information or to make reservations,please visit
here
Map
2. Kurosugi/黒杉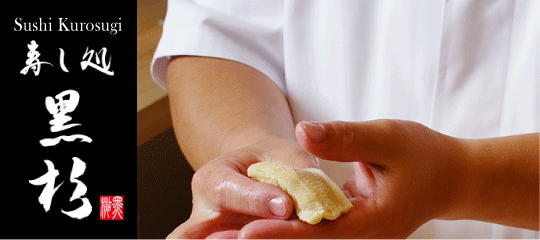 Kurosugi is another Michelin starred sushi restaurant in Osaka.
They purchase all of the ingredients in Japan, and are safe, seasonal, and fresh.
They use less sour vinegar for their rice, here akazu (red vinegar) that is slightly on the sweeter side, which goes perfectly with the fresh and unadulterated fish.
The beautiful sushi are placed on the hand painted tiled dish… inviting you to take a picture or two.
Their lunch set menus are fairly reasonable ¥5,400 for male, ¥3,800 for female.
If you want to indulge yourself, go for the kaiseki (traditional course meal) style dinner course.
All of the courses are "omakase".
Based on the price of the course, the variety of the sushi and the number of food served will vary.
You will get the best set of Japanese dishes and sushi that will fill your stomach and soul.
Kurosugi
Address:2F Shin-dai Bldg.,1-2-1, Dojimahama, Kita-ku, Osaka
Location: 5 minute walk from Subway Midosuji Line Yodoyabashi,10 minute walk from Subway Yotsubashi Line Nishi-Umeda Station on the Osaka
Phone:06-6342-0919
Open Hour: Lunch 11:30〜13:00,Dinner (First time slot) 18:00 〜19:00,(Second time slot) 20:30 〜22:00
Closed: Sundays,Holidays,the year-end and new-year holidays,Golden Week
Price:Lunch 10,000~15,000 yen Dinner20,000~30,000 yen
Others:For further information or to make reservations,please visit
here
Map
3.Harasho/原正
Harasho is one of the best sushi restaurants in Osaka, known to be extremely difficult to reserve your seat.
If you book well in advance, or get extremely lucky, you will be able to enjoy the unique, creative sushi and other dishes that Harasho is known for.
You can indulge yourself in the freshest cuts of sashimi from all over Japan, and know why this small restaurant is so popular.
Though you can't really guess from its exterior look, but inside you will be able to enjoy the very traditional, typical esteemed sushi restaurant feel.
You can enjoy the chef's skills right in front of you, as the chef prepares your meal.
Recommended here is "omakase" or Chef's recommendation.
The closest stations are Tanimachi Kyuchome Station on Subway, or Uehonmachi on Kintetsu Line.
Harasho
Address:3-8-10, Ueshio, Tennouji-ku, Osaka
Location:5 minutes from Subway Tanimachi Line Tanimachi-Kyuchome Station Exit 5,5 minutes from Subway Sennichimae Line Tanimachi-Kyuchome Station Exit 5
Phone:06-6773-5518
Open Hour:Mon-Sat,two parts system 17:30-20:20,20:30-22:30
Closed:Sunday
Price:15,000~20,000yen
Others:For further information or to make reservations,please visit
here
Map
Next,let's go to one of the most reasonable sushi restaurants in Osaka!
4.Endo Sushi/ゑんどう寿司
This is a great sushi restaurant with the 100 years of history, that has become very popular among the locals as well as tourists.
Started near the central market, Endo sushi has opened a branch in the convenient location of Kyobashi as well as Bangkok.
Maze, is a popular dish, which comes with 5 kinds of sushi that are either recommended by the chef or of your choice.
Don't forget to try "Ajibou" which is a rolled sushi with cured horse mackerel, with some shiso leaves (Japanese basil).
They have an English menu, so perfect place for tourists to enjoy the authentic Japanese restaurant.
Endo Sushi
Address: 1-1-86 Noda Fukushima-ku Osaka City
Location: 10 minutes from JR Noda station.10 minute from subway Sennichimae Tamagawa station.
Phone: 06-6469-7108
Open Hour: Mon-Sat AM5:00 ~ PM2:00
Closed: Sundays and National holidays
Price:3,000~4,000 yen
Map
5.Yakko Sushi/奴寿司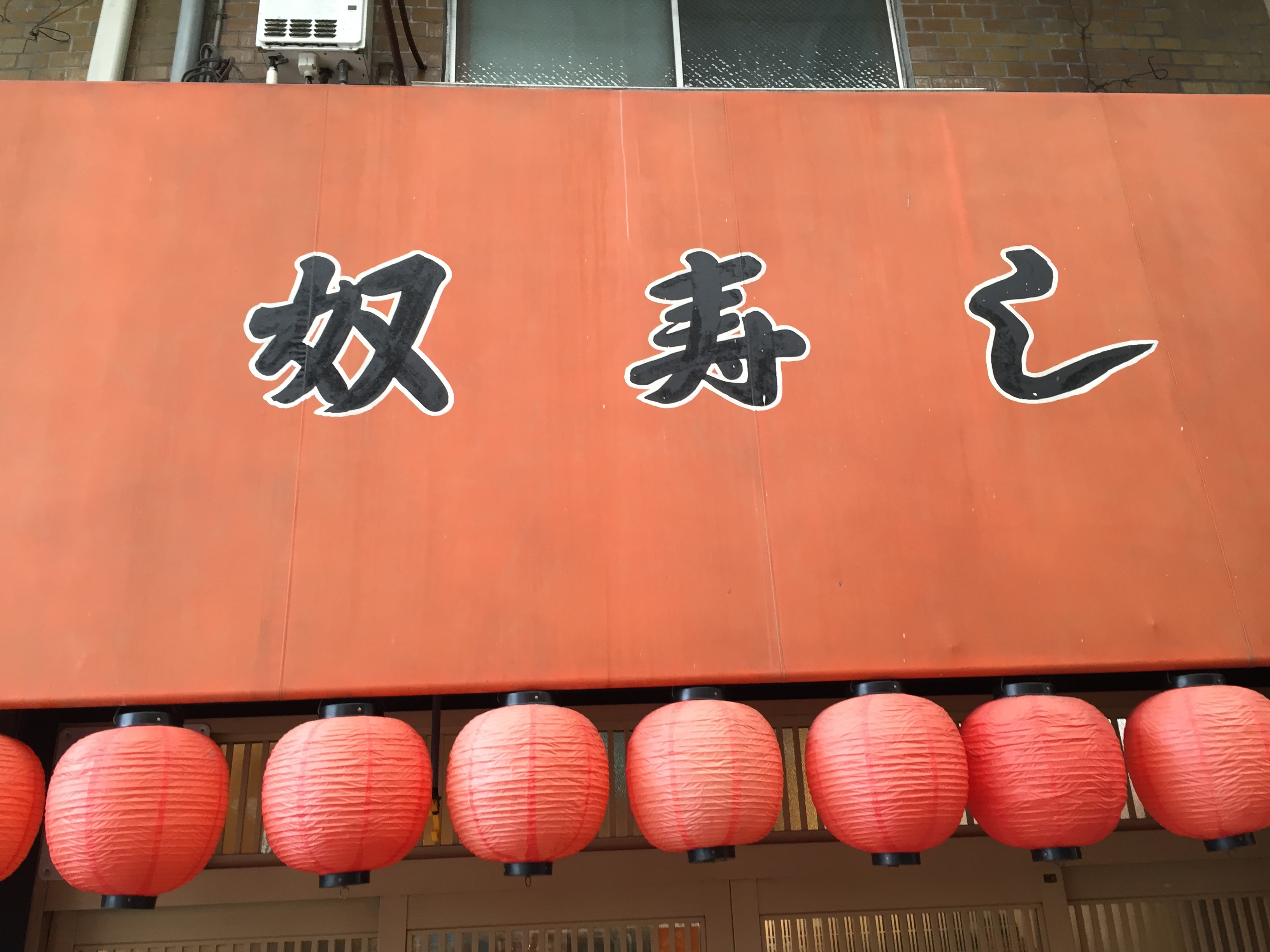 Tenjinbashisuji shopping street is the place to go if you want to eat fresh sushi at a reasonable price, as it is a competitive ground for great sushi restaurants.
But let me share my personal favorite, Yakko sushi.
You can enjoy fresh sushi, extremely friendly staff without going bankrupt.
Usually with around ¥3,000 you can have a fairly nice lunch or dinner here.
Try their omakase course, to see what's in season!
Yakko Sushi is in Tenjinbashi area.
Yakko Sushi
Address: 5-6-22,Tenjinbashi,Kita-ku,Osaka
Location: 10 minuites from JR loop line Tenma station,10 minutes from Subway Sakaisuji-line Ogimachi station
Phone: 06-6358-4427
Open Hour:12:00~21:00
Closed:Wednesday, The 3rd Thursday
Price:Lunch2,000~3,000yen,Dinner,2,000~3,000 yen
Map
I hope you'll enjoy the best sushi in Osaka!
For your information
If you're looking for unique activities and experiences in Osaka,you can find them here:

There are also a variety of unique food tours in Japan.

If you are a foodie looking for a nice hang-out plan out in the city with the locals, these tours will truly delight you!

Osaka:
Osaka Bar Hopping Food Tour in Namba:

Dotonbori Food Crawl & Food Sample Tour:

Kyoto:
Kyoto Bar Hopping Night Tour:

Tokyo:
Classic Food Tour in Shinjuku

Click here for related information
Local tells Top 5 best Kaiten Sushi(Conveyor belt sushi)restaurants in Osaka!
Related posts(Including ads)