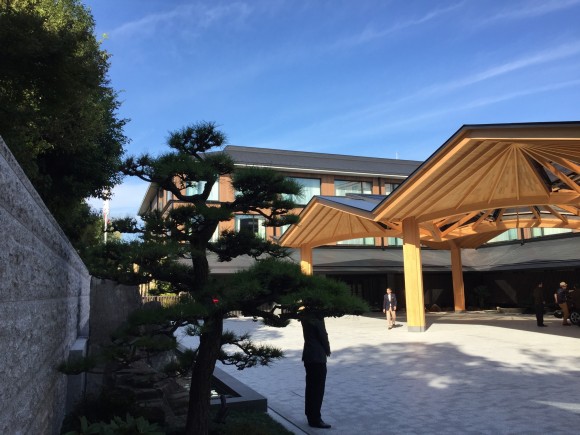 Hi,I'm Keiko from Osaka!

Four Seasons Hotel Kyoto opened today,on 15th of October 2016.

It opened for the first time in the Kansai region.

I've heard Four Seasons Hotel is one of the most luxurious hotel chains in the world,so I've been waiting for today!

It was more luxury than I expected, I had a great time staying there.

I would like to introduce opening day of Four Seasons Hotel Kyoto!

Sponsored Links
Four Seasons Hotel Kyoto Opening day Review in 2016!

There are many hotel staffs at entrance,and every staff member greeted me with a smile.
I've asked them if the restaurants are available.
They have Japanese restaurant and French restaurant but unfortunately both of them were full of the reservation at lunch time.
Everybody wanted to visit hotel on the opening day like me!
They told me the hotel Lounge where we can enjoy light meals and drinks would be available in 15 minutes so I decided to wait for it.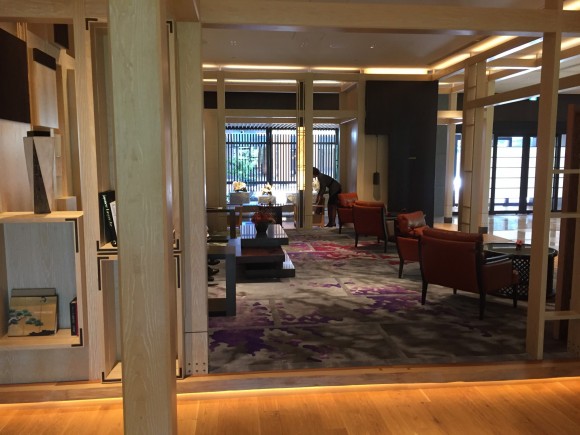 I was waiting at Lobby.
Some of the staffs were wearing Kimono.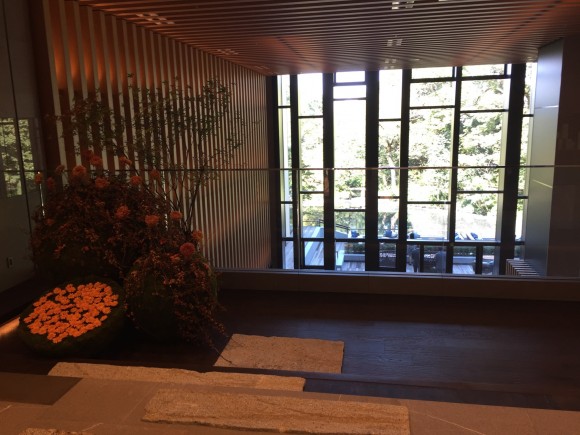 From the lobby I could see the beautiful traditional Japanese garden.
Wow,this is the garden I wanted to see so much!!
This garden is called "Shakusuien" which has 800-year-old history from Heian Period in Japan.
The garden is home to pond garden(It's called Ikeniwa in Japanese)and traditional tea house.
This peaceful landscape of garden made me forget the hustle and bustle of the city.
It's definitely worth seeing.
After 15 minutes late, my table was available.
There are 2 kinds of menu, one is for the light meals and the other is for the drinks.
Light meals are like sandwiches, cakes and chocolate.
There are many kinds of drinks from soft drinks to alcohol beverage.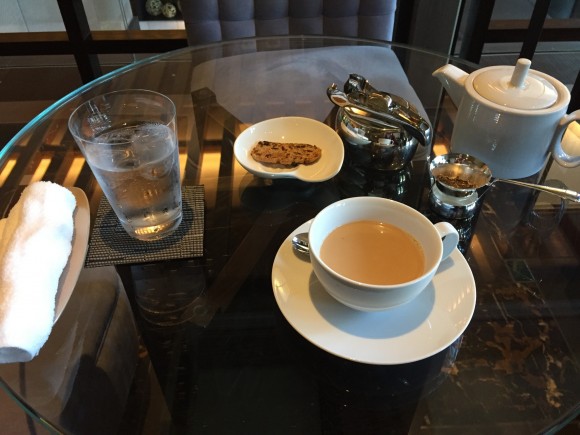 I ordered a cup of chai.
From the window seat, I could appreciate the beautiful garden.
Restaurant staffs were also very professional.
There were some foreign staff, so I felt very international!
I'll definitely come back here!(Hopefully I want to stay at guest room!)
Hotel information
Four Seasons Hotel Kyoto is located at Higashiyama district.
There are many Kyoto's most famous and popular sightseeing spots like Kiyomizu temple, sanjyusangendo, or Tofukuji in this district.
It has 124 guest rooms along with 57 Four Seasons Private Residences.It also has an indoor pool, fitness center and spa, and four restaurants and bars.
The lowest price of the room is 75,000 yen,and the most luxurious room costs from 1,200,000!!
I wonder how luxurious the room is!
Address: 445-3, Myohoin Maekawa-cho,Higashiyama-ku,Kyoto,Japan
Location:10 minutes from Keihan Line Shichijo station exit 4,The taxi ride from Kyoto Station to the Hotel is approximately 7 minutes.
Phone:075-541- 8288
Price:75,000 yen~
Map
Click here for related information:
Local Guide:Haradanien in Kyoto,The most beautiful Cherry blossoms in Japan
Local Guide:Kiyomizu Temple in Kyoto! Top 5 Must see spots!
Local Guide:Sanjusangendo in Kyoto!1001 Kannon Statues will welcome you!
Related posts(Including ads)