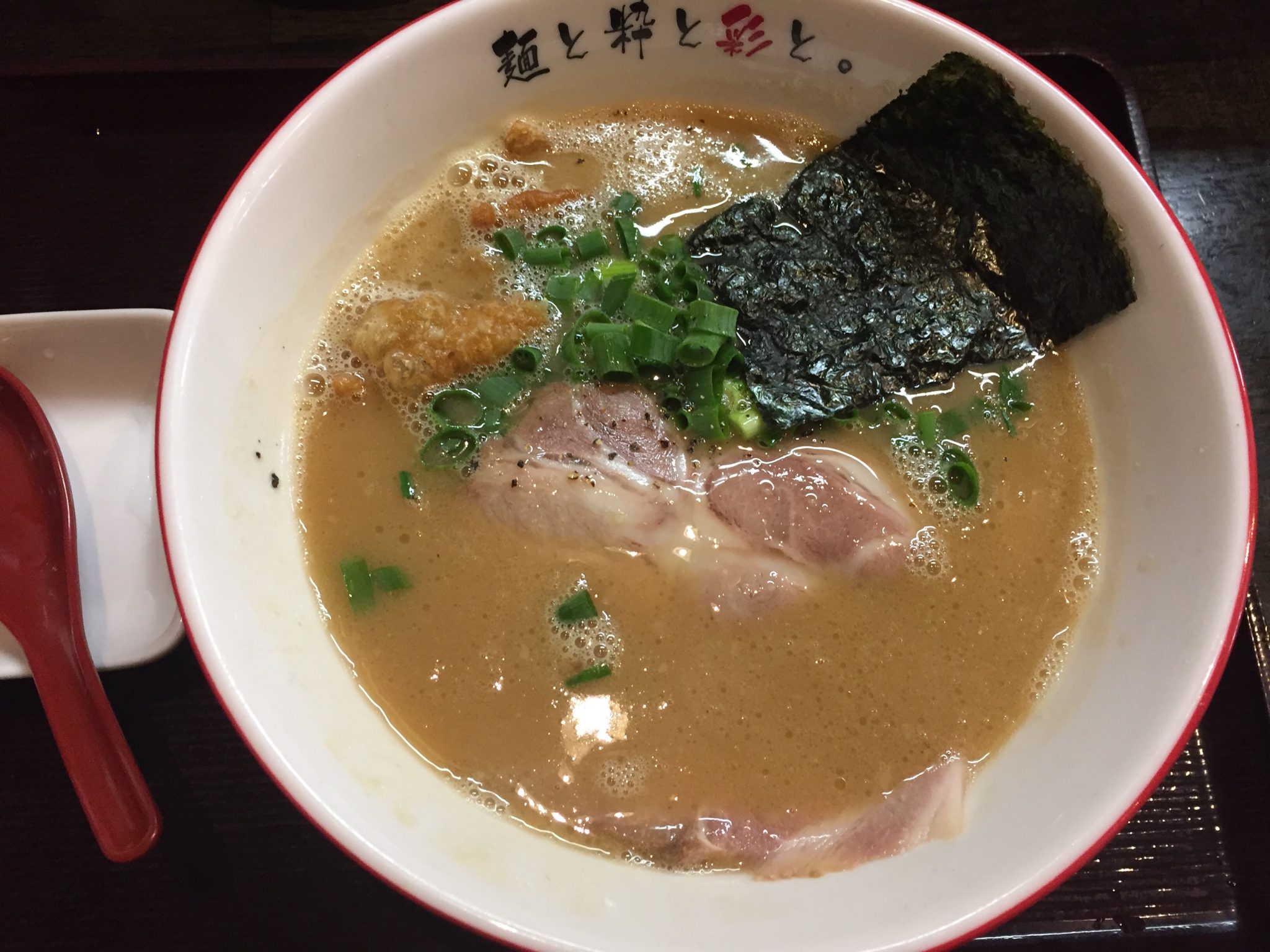 Hi,I'm Keiko from Osaka!

Japanese ramen restaurants are expanding overseas rapidly.

Soy sauce taste ramen is the most popular ramen seasoning for Japanese. But it seems Tonkotsu(Pork bone ) taste ramen is the best ramen seasoning for foreiners.

I am Japaese but I find Tonkotsu ramen the best! I like the rich and creamy Tonkotsu ramen Broth.

I would like to introduce you top 5 best ramen restaurants(Tonkotsu broth) in Osaka.

Sponsored Links
Local tells Top 5 best ramen restaurants in Osaka!
1.Ippudo/一風堂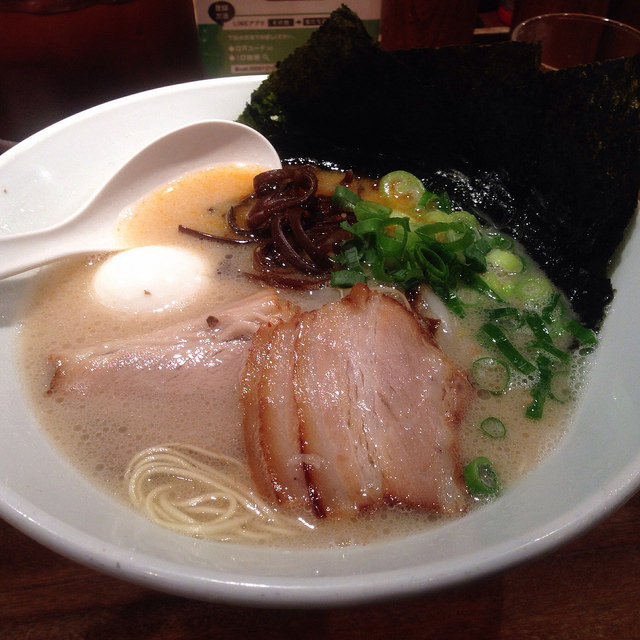 Ippudo ramen is very poplar with foreigners. Some restaurants expanded to overseas.
It has two unique tonkotsu broths "red" and "white". Red added Miso and flavor oil to Tonkotsu soup. I prefer white to red.
Address: Kakuda-cho 6-7, Kita-ku, Osaka
Location: 5 minutes from Hankyu Umeda station or JR Osaka station.
Phone: 06-6363-3777
Open Hour: Mon-Thu,Sun,holidays 11:00~3:00/ Fri-Sat,days before holidays 11:00~4:00
Closed: –
Price:~1000 yen
Map
2.Menya Saisai/麺屋彩々 昭和町本店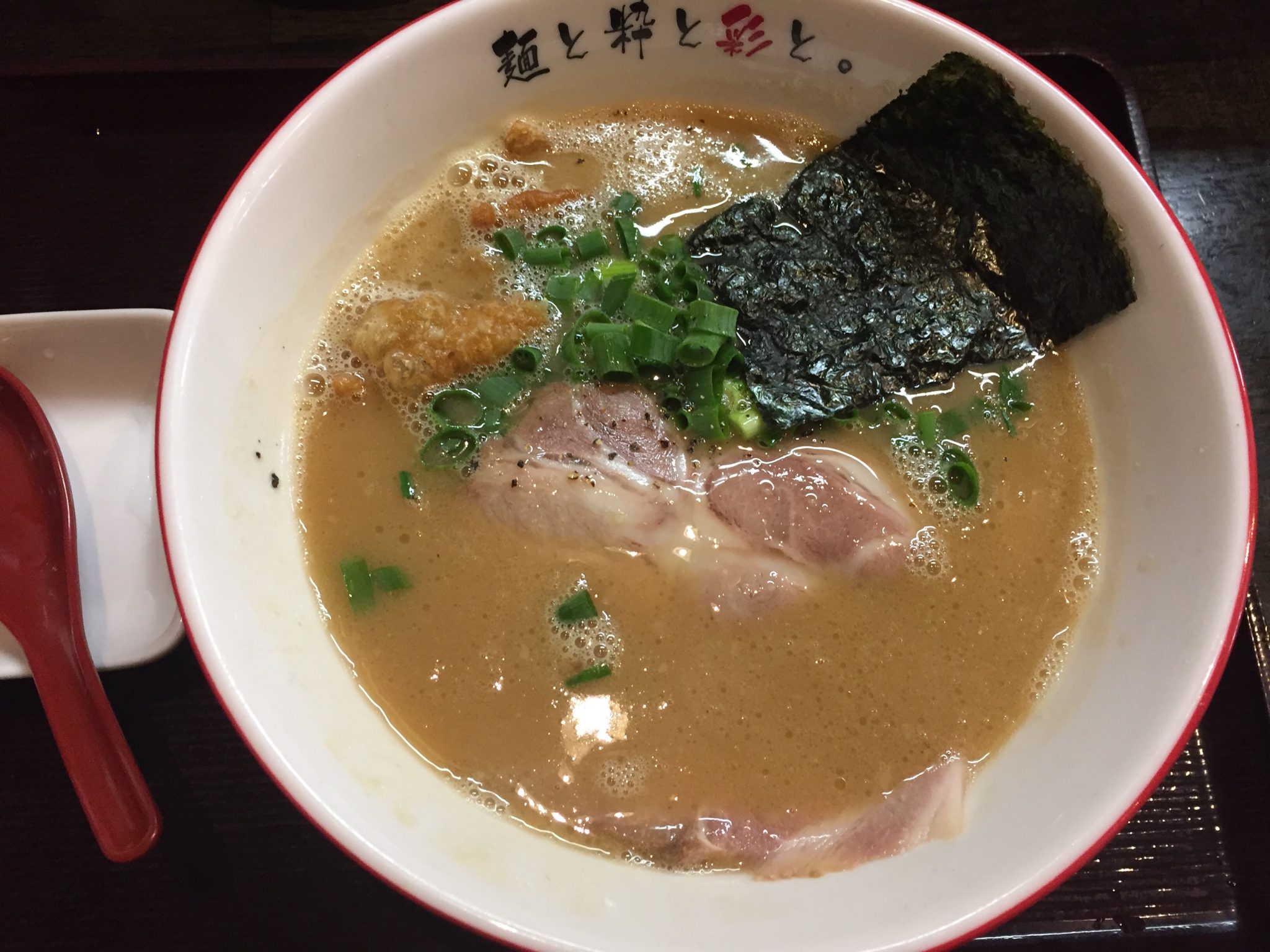 Menya saisai is loceted 1 minute walk from Subway Showacho station.
My friend told me that Menya Saisai is one of the best ramen restaurant in Osaka,then I went there to try it.
There was a long queue in front of the restaurant at 1:30 p.m. and I had to wait about 20 minutes.
I ordered white chicken shio ramen(白鶏塩ラーメン) for 780 yen.
I ate the ramen and it was AMAZING.
The noodle, broth,ingredients, Everything was perfect.
There is a crispy deep fried chicken karaage,and it goes well with their ramen broth.
It was a delicious surprise,I didn't expect such a delicious ramen exist near Showacho station.
It's a pity that most of the customers are all locals,I hope more foreign tourists get to know this restaurant.
The menu is available only in Japanese, so you can ask the staff for a help.
I highly recommend you to try the ramen here if you're a ramen lover!
Address:1-46-8 hannancho abeno-ku Osaka
Location: 1 minute from Hankyu Subway Midosuji-line Showacho station exit 2,5 minutes walk from Subway Tanimachi-line Fuminosato Station Exit 4
Phone: 06-6628-5999
Open Hour: 11:30~14:30(L.O.14:30),18:30~21:30(L.O.21:30)※Closed when it's out of stock
Closed:No fixed holiday
Price:~1,000 yen
Map
3.Ichiran/一蘭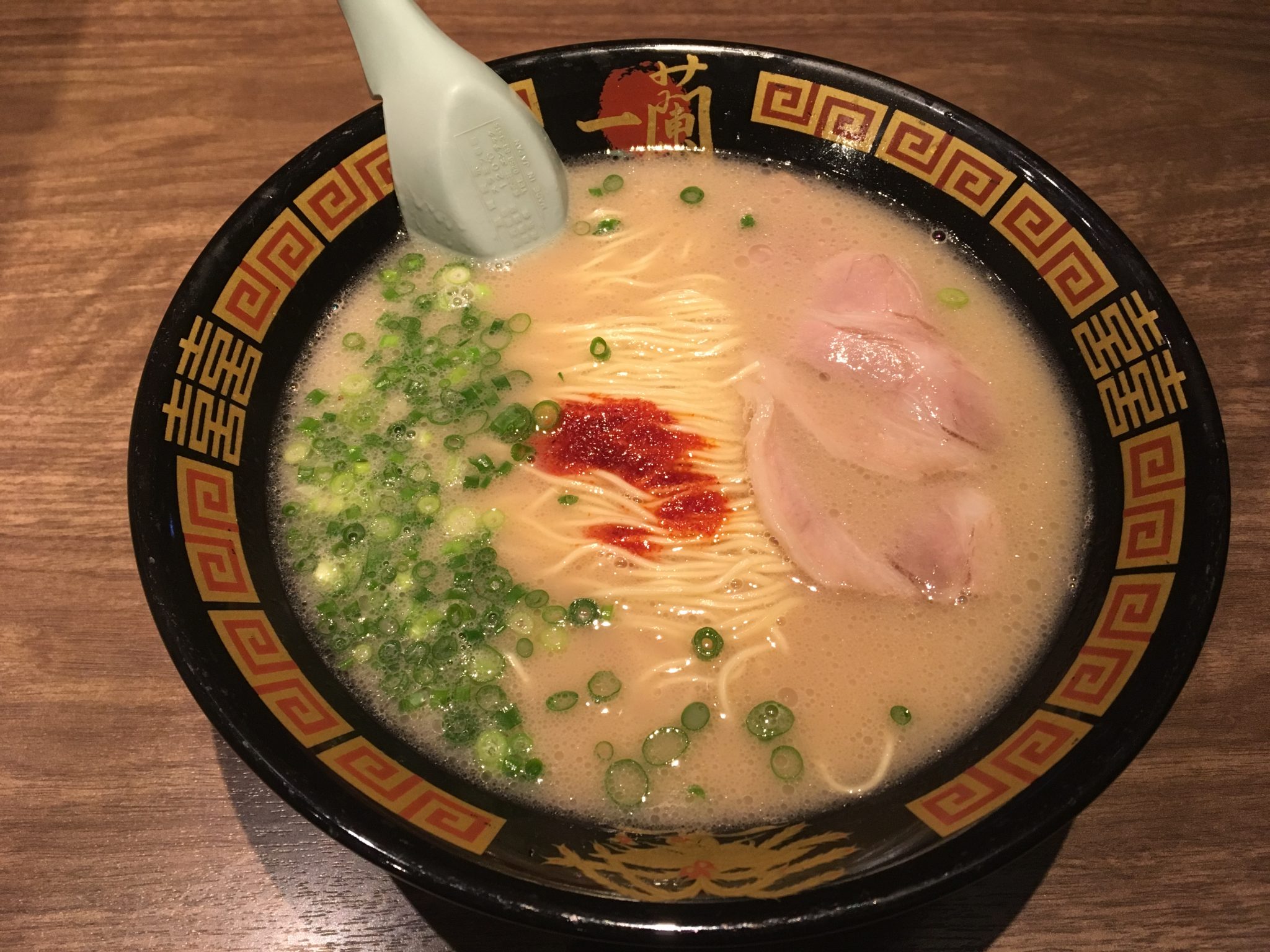 Ichiran is a popular ramen chain restaurant in Osaka.
A creamy Tonkotsu broth is really good here. They only sell one type of ramen, but then allow you to personalize it however you want. If you like Tonkotsu broth, you can try strongest one.
You can order extra noodle, if the ramen portion is small for you.
Address: 7-18 1F Souemoncho Chuo-ku Osaka-shi Osaka-fu
Location: 4 minutes from subway Namba station (exit 14)
Phone: 06-6212-1805
Open Hour: 24 hours
Closed: –
Price:790yen
Map
4.Muteppo/無鉄砲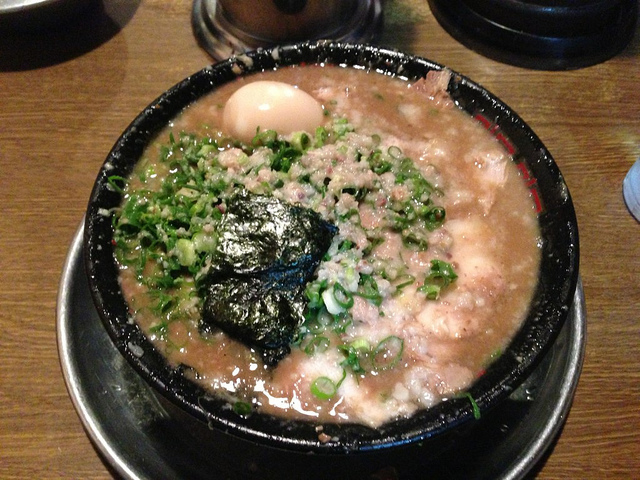 If you like thick Tonkotsu broth, try ramen here! Muteppos ramen is really thick and rich. This Tokotsu broth is addictive to thick ramen lover
Address: 1-5-21 Ebisu-Honmachi, Naniwa-ku, Osaka-
Location: 2 minutes from Subway Midosuji or Yotsubashi line(Exit 4)
Phone: 06-6645-0522
Open Hour: 11:00~15:00, 18:00~23:00
Closed: Monday
Price(Lunch) (Dinner) ~1000 yen
Map
5.Tenjinki/天神旗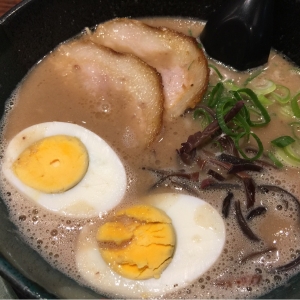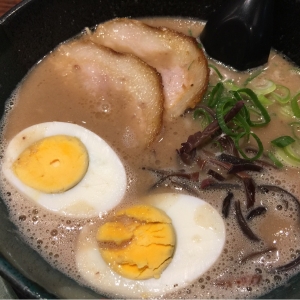 The Taste of Tonkotsu broth is condensed since it is boiled for 15 hours.
If you don't like the strong smell of Tonkotsu broth, it might be hard to eat ramen here.
I personally like rich and thick Tonkotsu broth, so I love the ramen here.If you like rich ramen like me, I recommend you to try Tenjinki ramen.
Address: 3-19-87 Kamishijo, Higashi yodogawa-ku, Osaka
Location: 5 minutes from Hankyu Kamishinjyo station
Phone: 06-6324-0104
Open Hour: 11:00~14:30(L.O.) 18:00~22:00(L.O.)
Closed: Tuesday
Price:~1000 yen
Map
All the ramen restaurants I introduced are very famous among locals in Osaka.
I hope you enjoy the best ramen in Osaka!
For your information
If you're looking for unique activities and experiences in Osaka,you can find them here:

There are also a variety of unique food tours in Japan.

If you are a foodie looking for a nice hang-out plan out in the city with the locals, these tours will truly delight you!

Osaka:
Osaka Bar Hopping Food Tour in Namba:

Dotonbori Food Crawl & Food Sample Tour:

Kyoto:
Kyoto Bar Hopping Night Tour:

Tokyo:
Classic Food Tour in Shinjuku

Click here for related information:
Local tells Top 5 best ramen restaurants in Dotonbori and Namba!
Related posts(Including ads)