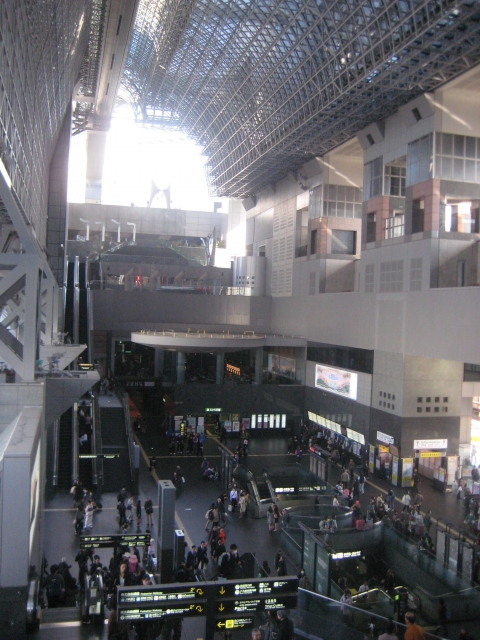 Hi,I'm Keiko from Osaka!

You may have an impression that many of the famous temples and shrines are far off from the Kyoto station, requiring you to take multiple trains or to be on a bus for a long time.

There are, in fact, many attractions near Kyoto Station, most of them within a walking distance or short bus ride.

I would like to 10 things to do near Kyoto station this time.

Sponsored Links
Local tells 10 Things to do near Kyoto Station!Must see places within walking distance
Here is the list of 10 things to do near Kyoto station.
1.Higashi Hongan-ji Temple/東本願寺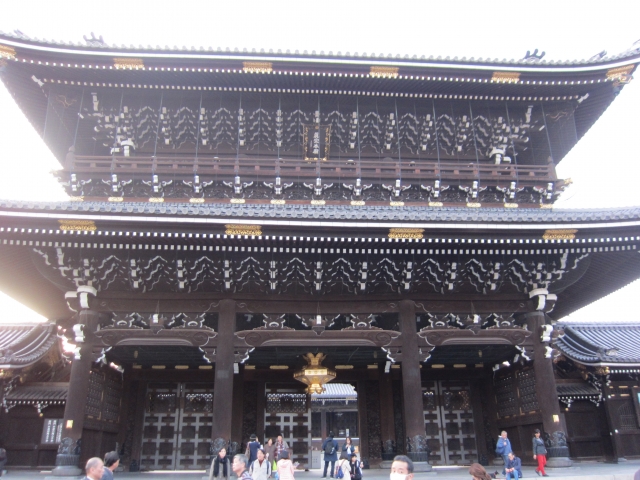 It is one of the two head temples for Shin Buddhism (a school of Pure Land Buddhism) built in 1620, the other being Nishi Hongan-ji.
Goeido hall (Kyoto's largest wooden structure) and Amida hall, in particular, are spectacular.
You will be awed by the massive scale of these halls.
The temple is right across the street from the northern most exit of Kyoto Station through the underground passage.
Entrance is free.
2.Nishi Hongan-ji Temple/西本願寺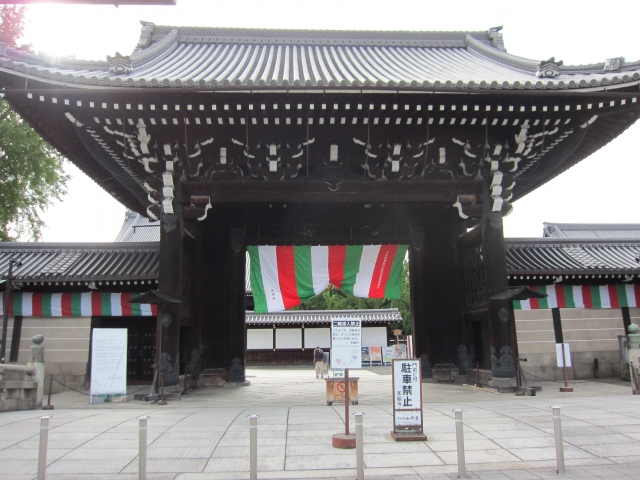 Nishi Hongan-ji, a UNESCO World Heritage site, is about 10 minutes away west of Higashi Hongan-ji.
Karamon gate is a definite "must-see" here.
It's Chinese style decorative works are breath taking.
There is also a famous Gingyo tree inside the temple complex that ages over 400 years.
It colors beautifully during the autumn season.
Along the wooden floor of the temple corridors, there are many uniquely shaped wooden plugs (animals or vegetable shapes) done by the playful carpenters.
Perhaps you can treasure-hunt to see how many of the wooden plugs you can find. The temple is free to public.
3.To-ji Temple/東寺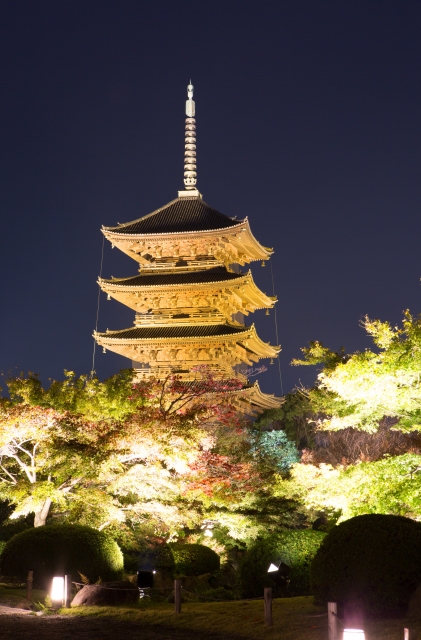 The 5-storied pagoda of To-ji is a "must-see."
The Pagoda is the tallest existing wooden tower at 55 meters, and has become one of the most iconic landmarks of Kyoto.
To-ji is a large and beautifully designed temple complex, granted as a UNESCO World Heritage site.
There are over 200 cherry trees in the complex and the temple is lit up during the cherry blossom or fall foliage season.
To-ji is 15 minutes' walk from Kyoto Station (from Hachijyou exit) or 5-7 minutes' walk from To-ji Station on the Kintetsu line.
4.Shousei-en Garden/渉成園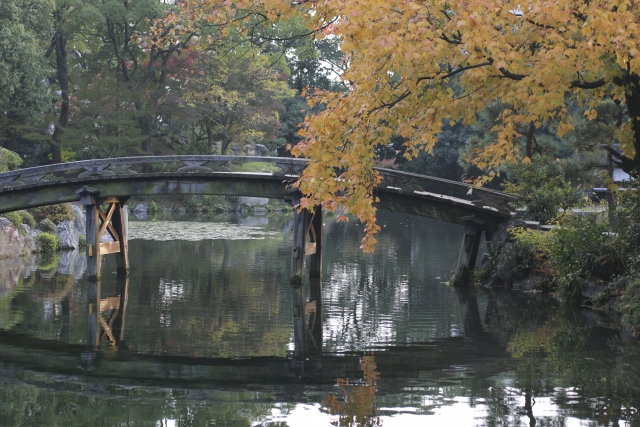 This is a small Japanese garden attached to Higashi Hongan-ji, just a few blocks away from the temple.
There are various flowers and trees in the garden that can be enjoyed all year around.
Not many tourists visit this place despite its beauty.
If you are looking for a quiet place to relax and enjoy the tranquility of Kyoto, you will enjoy this garden.
The garden is a national designated site of the Scenic Beauties.
5.Kyoto Ramen Koji/京都拉麺小路
You want to try the best bowls of ramen in Japan while touring around Kyoto?
Ramen Kouji (alley) is the place for you.
This is a ramen them park, which features 9 famous ramen shops, representing different regions of Japan from North to South.
You would be amazed how diverse ramen culture can be, if you try a few bowls from different shops.
Ramen Kouji is conveniently located on the 10th floor of Kyoto station, accessible either through Isetan department store or the Daikaidan escalator.
It is open from 11:00 to 22:00 (21:30 last order).
6. Sanjyu-Sangen Do/三十三間堂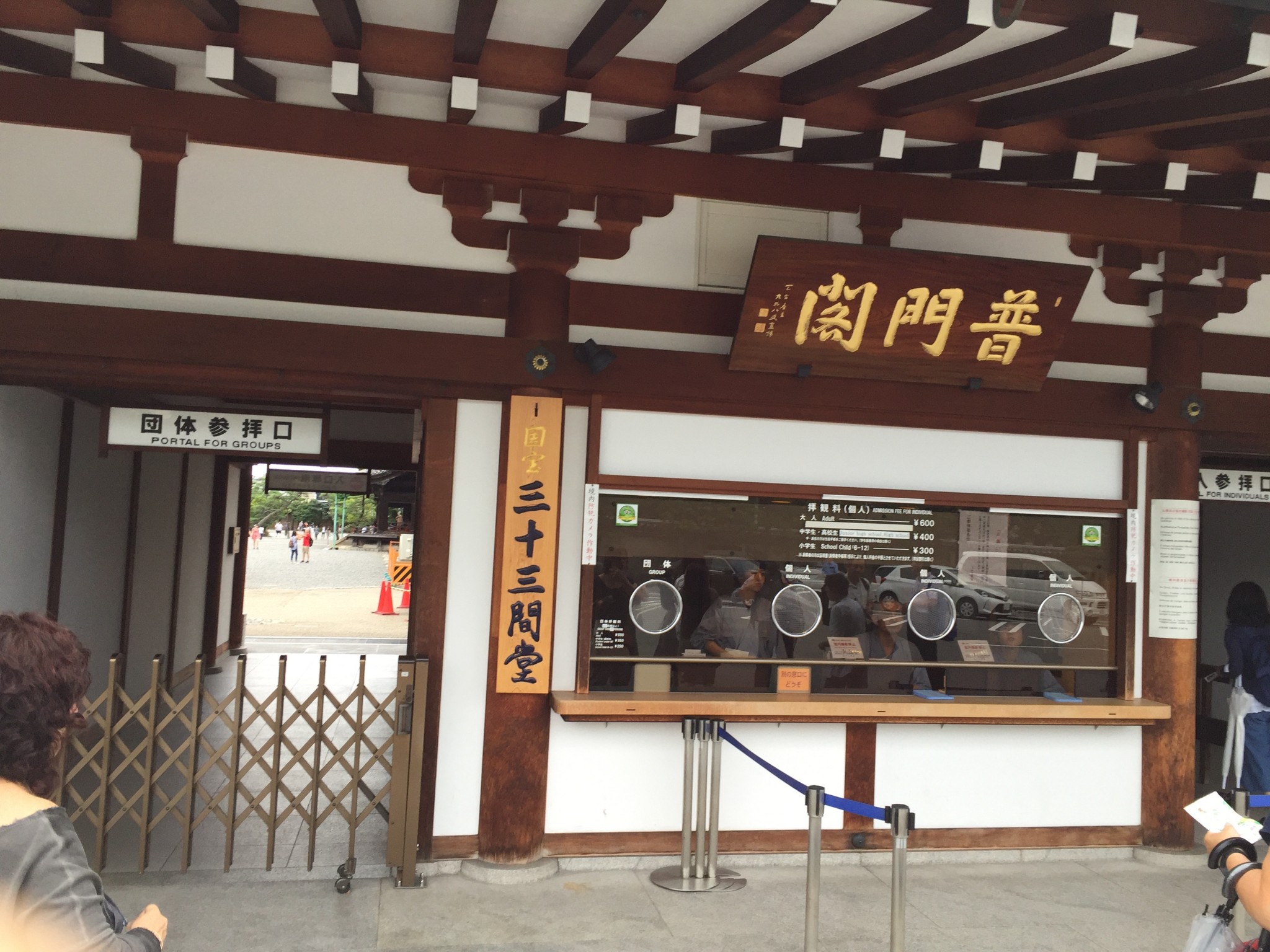 Literally translated as "33 intervals hall," this temple is the longest wooden structure in Japan.
There are 1,001 units of 1000-armed kannon (deity of mercy and compassion) in the temple.
The view of the rows and rows of kannon statues is beyond any word.
The temple can be accessed by the city bus. Take the 100 Line Bus from D1 area at the Kyoto Station.
Hakubutsukan Sanjyu-sangendo mae is the 2nd stop, around 10 minutes from the Station.
7. Fushimi Inari Shrine/伏見稲荷大社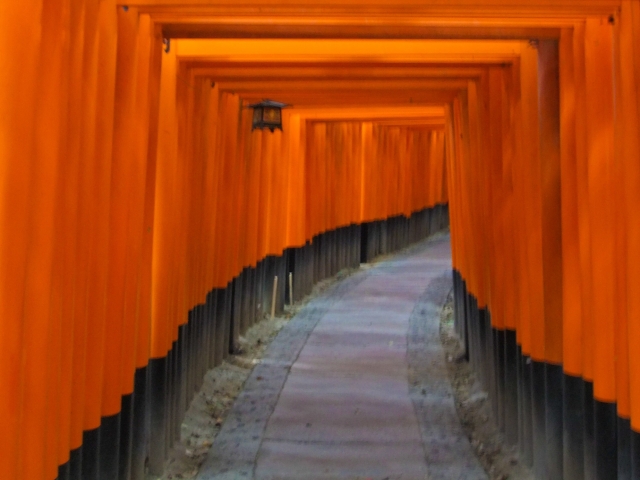 The two parallel rows of bright red torii (gates) in Fushimi Inari has become an iconic symbol of Kyoto and Japan.
This Shinto shrine stands on the foot of the mountain with its hiking trail covered with over 10,000 torii gates.
You can access to the shrine with a short train ride from Kyoto Station on JR Nara Line, bound for Nara.
Inari Station is the 2nd stop.
Note that the rapid train does not stop at this station.
8.Kyoto Tower/京都タワー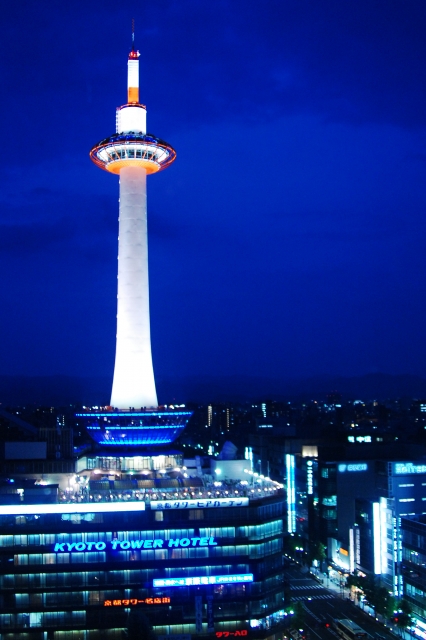 Standing 131 meters tall, Kyoto tower is the tallest modern building in Kyoto.
There is a viewing deck at 100 meters with a 360-degree view of the city.
Kyoto tower hosts numerous shopping areas, restaurants including workshop areas in the newly-opened, WIFI-equipped "Tower Sando" area where one can experience sweats or food sample making, sushi seminar, etc.
The Tower stands right next to Kyoto station, and can be accessed through the underground passage.
9.Kyoto Aquarium/京都水族館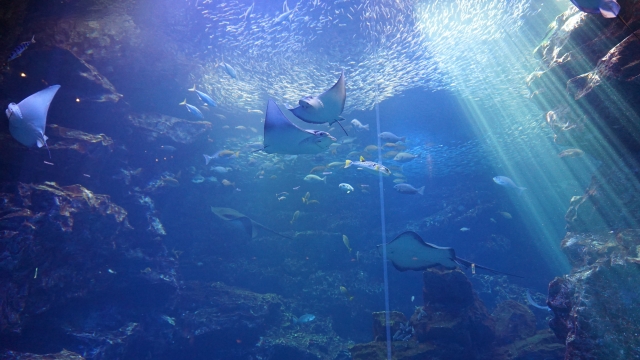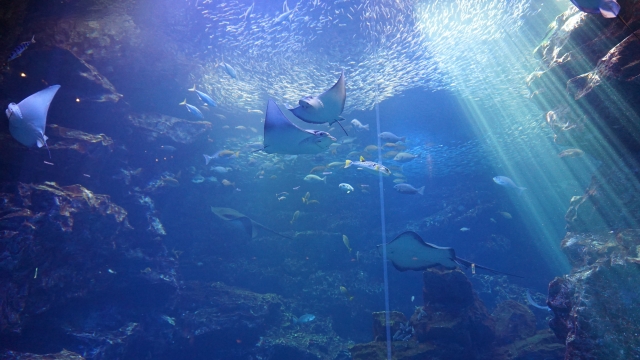 If you want a break from temples and shrines, Kyoto Aquarium is the place for you.
This 3-story building aquarium features aquatic ecosystems of creeks, rivers and oceans.
Popular exhibits include giant salamander, beautiful jellyfish tank, and dolphin shows.
Kyoto aquarium is about a 15-minute walk, west of Kyoto Station.
The admission is ¥2,050 for adults, ¥1,550 for university and high school students, ¥1,000 for junior high and elementary school students, ¥600 for children of 3 years or above.
10. Kyoto Station Building/京都駅ビル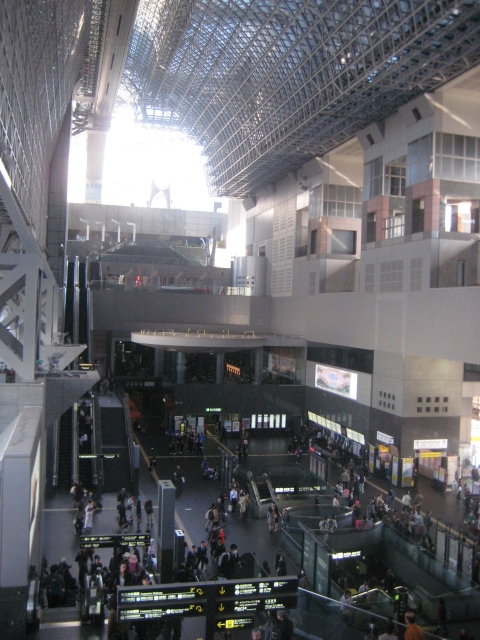 The Kyoto Station Building is not only a transportation hub but also an entertainment area that offers everything one needs.
There are two tourist information centers, with many English materials, which might be a good place to start your journey in Kyoto.
Coin lockers are scattered around the station.
There are a few shopping malls inside, including Porta, Cube, Isetan Department store, where you can do last-minute souvenir shopping.
There is a skyway on the 11th floor, through which you can admire the city and the futuristic architectural design of the station building.
I hope you enjoy visiting these places near JR Kyoto station!
For your information
You can apply for a wide variety of fantastic tours and activities in Kyoto from overseas through
Voyagin
Related posts(Including ads)