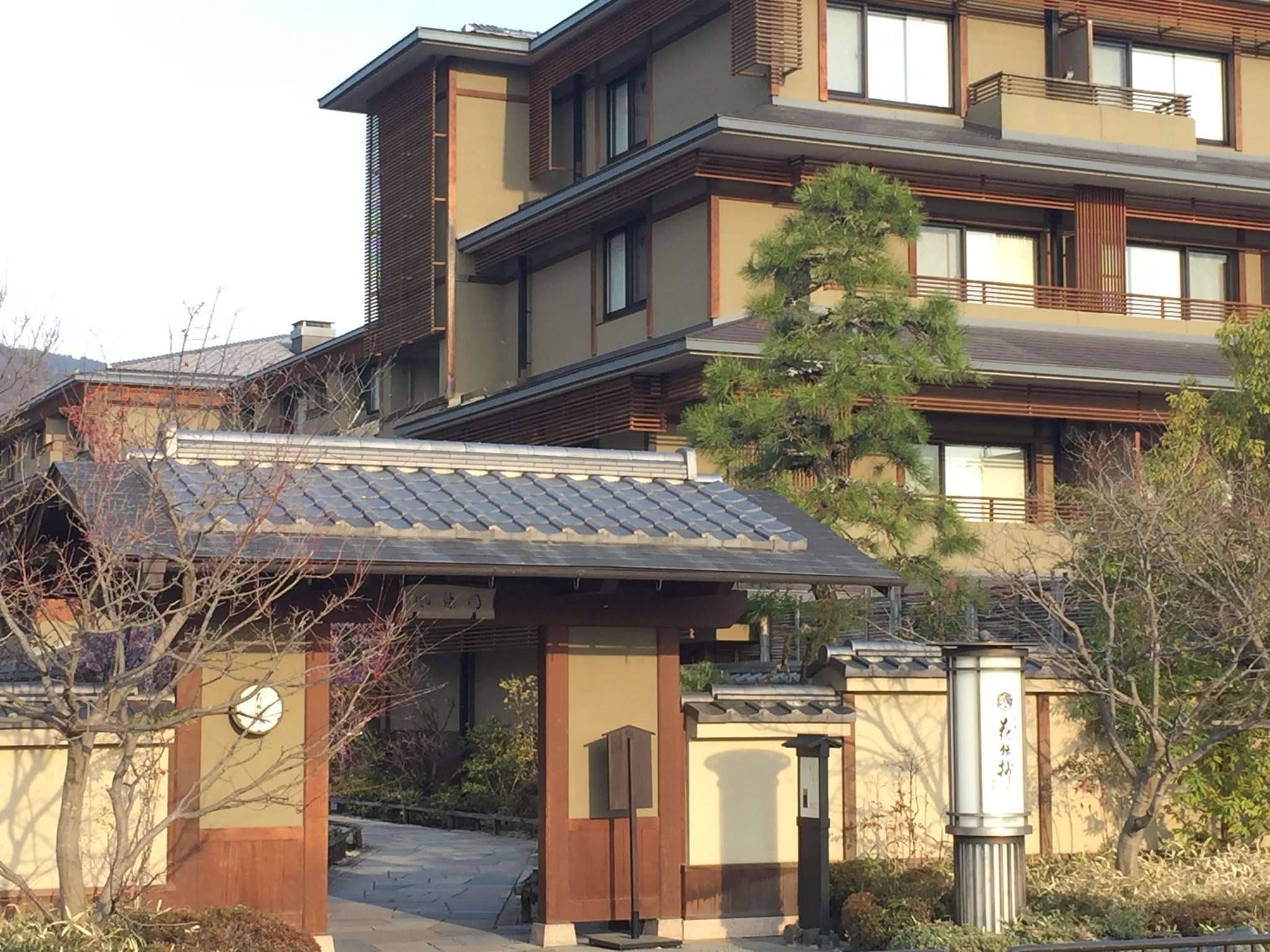 Hi,I'm Keiko from Osaka!

Arashiyama is surrounded by nature ranging from bamboo forest to Katsura river.

You can enjoy Sagano Romantic Train and The Hozu-gawa River Boat Ride to appreciate these beautiful natures.

If you are looking for a Inn after enjoying Arashiyama all day,I recommend you to stay at Ryokan.

At Ryokan,you can enjoy delicious Kyoto-kaiseki dishes in the room, taking open-air bath,and sleeping on Japanese futon etc.

It would be a great experience for you to stay Japanese traditional Ryokan.

I would like to share with you Top 5 best Ryokans in Arashiyama,Kyoto!

Sponsored Links
Local tells Top 5 best Ryokans in Arashiyama,Kyoto!Luxury Inn with a great view
1.Hoshinoya Kyoto/星のや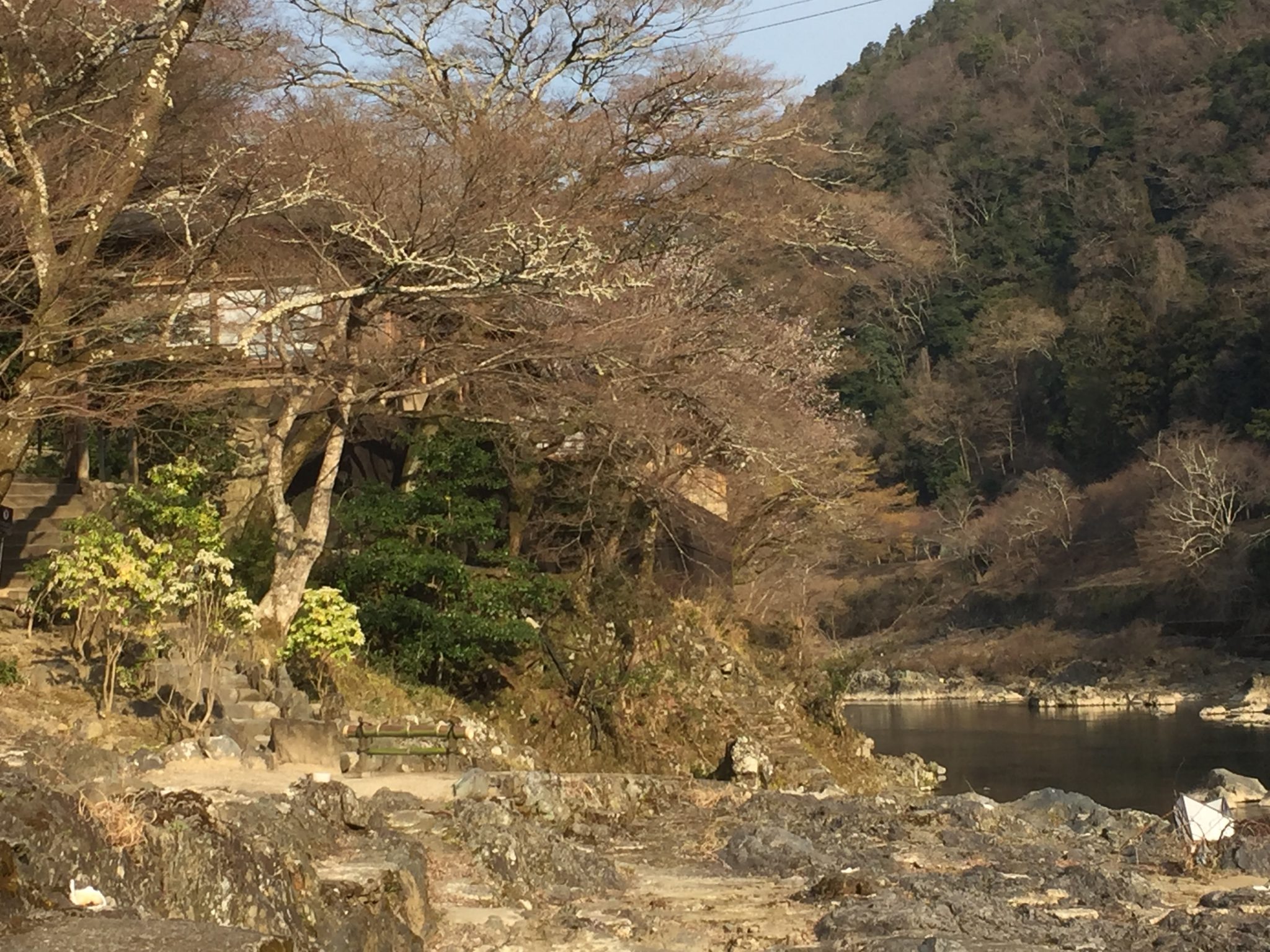 Hoshinoya is most certainly the best hotel in Arashiyama.
Hoshinoya Kyoto's concept is the harmony of nature and culture.
Guests take a ride on a small boat from Togetsukyo bridge, in which they are invited in to the entrance of the hotel.
All guest rooms are river-view, and following their concept of feeling nature, guest rooms don't have televisions.
Hoshinoya offers many activities, and some include taking a walk in rental kimonos, or visiting famous 'Ochaya' s where maiko entertainment can be enjoyed.
All the staff are welcome you with authentic Japanese hospitality.
I'm sure staying at Hoshinoya will be a once-in-a-lifetime experience for you.
Address: 11-2, Genrokuzan-cho, Arashiyama, Nishikyo-ku, Kyoto city, Kyoto
Location: 30 minute taxi ride to Hoshinoya Boat Landing,15 minute walk from JR Sanin Main Line Saga-Arashiyama Station
Phone: 0570-073-066
Price range: 55,000~170,000 yen
Map
2.Arashiyama Benkei/嵐山辨慶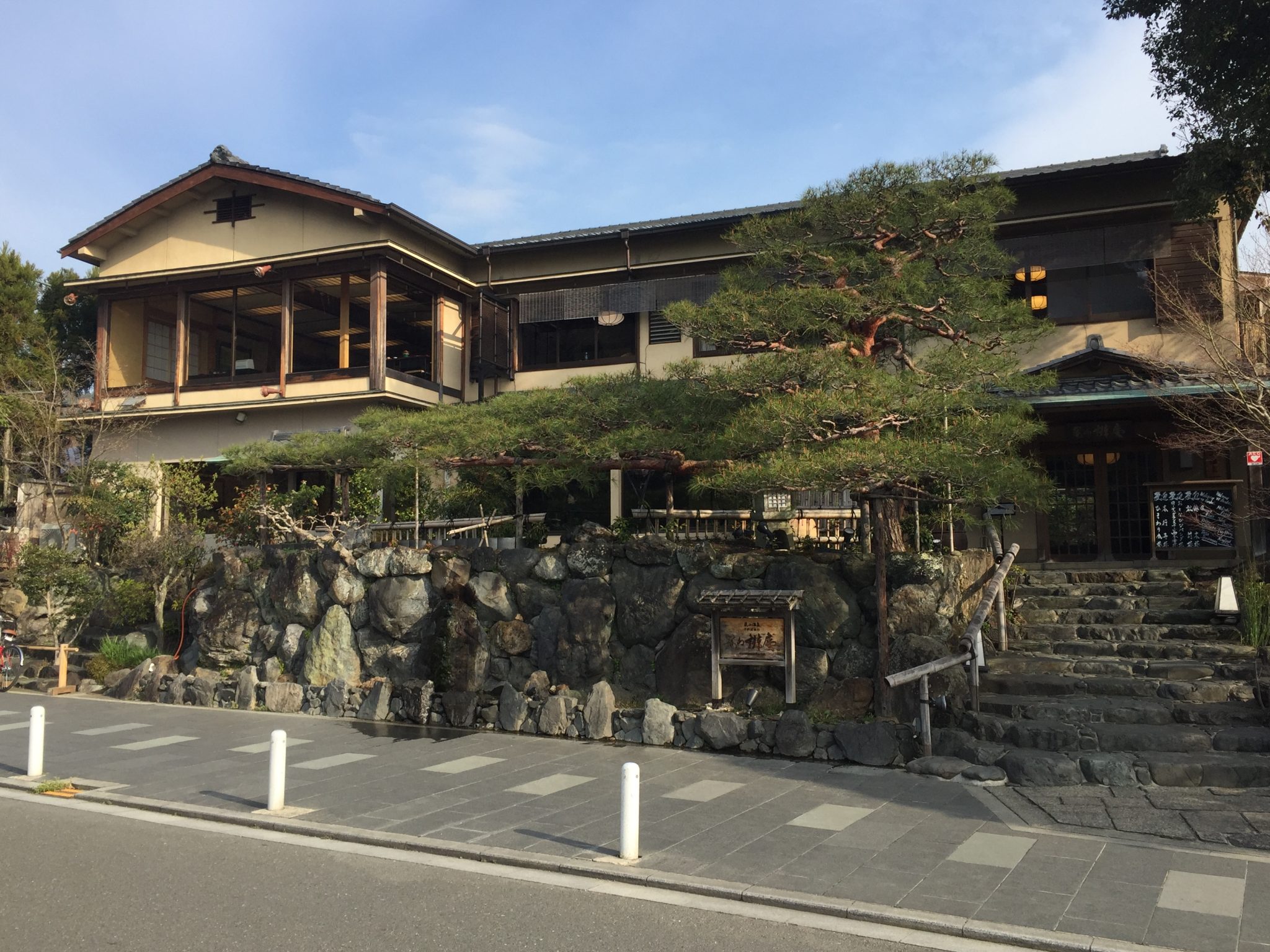 Arashiyama Benkei is located close to Togetsu bridge along with the Katsura River in Arashiyama
Arashiyama Benkei has been loved by many tourists for their warm hospitality since it's establishment in 1969.
The staff will greeted you warmly and make you feel very welcome.
As it is known as a Ryori-ryokan (a ryokan for Japanese cuisine), Arashiyama Benkei serves the best traditional kaiseki cuisine, varying from Tempura to yudofu depending on the season.
You can enjoy dinner in your rooms where you can see beautiful traditional Japanese garden.
They have inside and outside onsen and private rotenburo(private open-air bath). The onsen warm your body from the inside and provide you true relaxation.
They will offer you a perfect blend of top quality service, food, and Onsen.
Experience genuine Japanese Hospitality at Arashiyama Benkei!
Address:34, Susukinobaba-cho, Saga Tenryuji, Ukyo-ku, Kyoto
Location:8 minutes from Hankyu Arashiyama station,6 minutes from Keifuku-line Arashiyama Station
Phone: 075-872-3355
Price range: 45,000~140,000 yen
Map
3.Kyoto Arashiyamaonsen Kadensyo/京都 嵐山温泉 花伝抄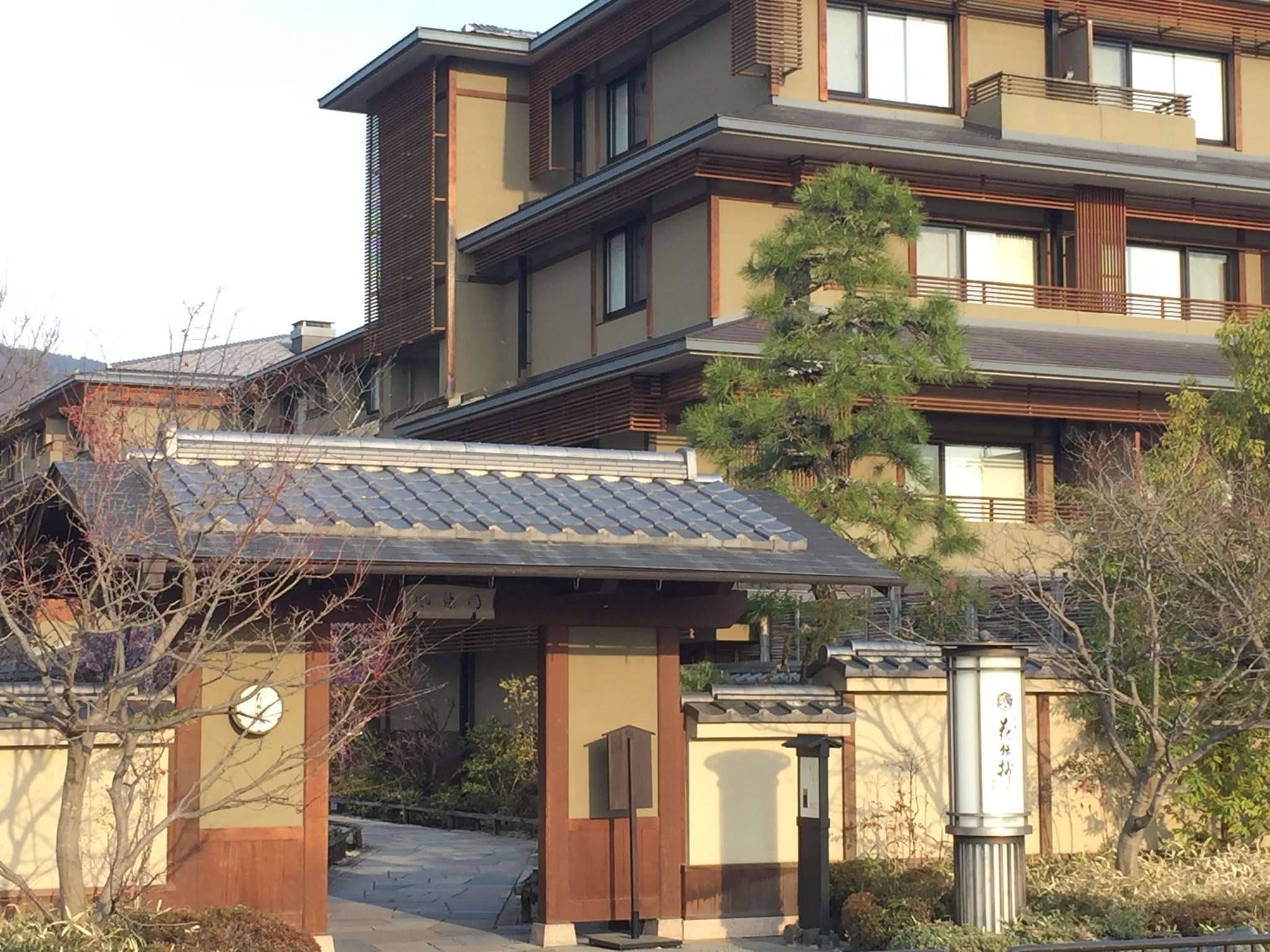 Kyoto Arashiyamaonsen Kadensyo is conveniently located in front of Hankyu Arashiyama station.
This ryokan is a mix of the traditional Japanese ryokan and modern design with a beautiful Japanese garden.
Once you stepped into the entrance, you feel the peaceful and calm atmosphere with Japanese tradition.
The rooms are a bit small but fully furnished with attached bath. 
They provide two public baths, and five types of private baths.
The private bath is first come first serve basis.Don't forget to lock the door from inside when you use the private bath:)
Dinner is offered in seasonable kyo-kaiseki dishes including obanzai,tempura buffet that is made to order.
You can enjoy freshly fried tempura and traditional kyo-style side dishes as much as you want!
As for breakfast, you can choose Japanese set meal or a Western set meal with 60 kinds of semi-buffet dishes.
If you are looking for comfortable ryokan in a good location in Arashiyama,Kadensho would be the one!
Address:5-4 Arashiyama Nishiichikawacho Nishikyo-ku, Kyoto
Location:2 minutes from Hankyu Arashiyama station,10 minutes from Keifuku-line Arashiyama Station
Phone: 075-863-0489
Price range: 15,000 yen~
Map
4.Kyoto Ranzan/京都・嵐山 ご清遊の宿 らんざん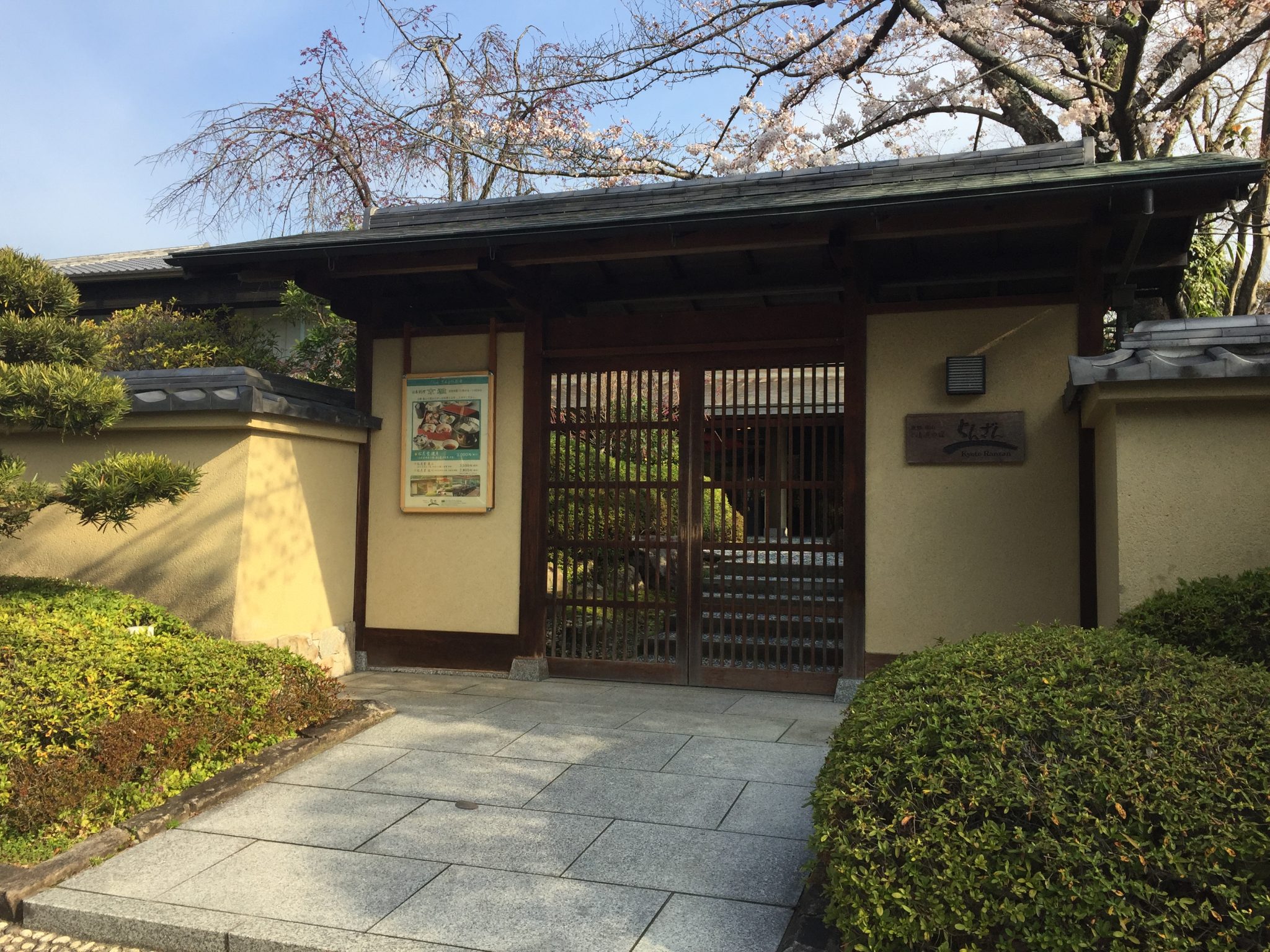 Kyoto Ranzan is located 5 minutes walk from Togetsu bridge,which is one of the landmark of Arashiyama.
Kyoto Ranzan serve Kyoto style kaiseki dishes mainly using Kyoto-made seasonal ingredients ranging from sashimi to tempura.
It is not only delicious but also beautiful to the eye.
The breakfast is typical Japanese-style set including rice,fish and miso soup.
They provide spacious public bath,and offer onsen called "Gensen Kakenagashi" which is water comes directly from the hot spring source.
This Ryokan equipped with large traditional Japanese garden where you can enjoy the change of seasons of Arashiyama.
I recommend you to walk around this garden in the morning to enjoy beautiful scenery.
They lend you a bicycle for free so you can explore arashiyama on the bike.
Kyoto Ranzan is good value for money and ideal place to stay for tourists in Arashiyama.
Address:33 Sagatenryuji Susukinobaba-cho, Ukyo-ku, Kyoto
Location:15 minutes from Hankyu Arashiyama station,7 minutes from Keifuku-line Arashiyama Station
Phone: 075-864-0088
Price range: 12,000 ~35,000 yen
Map
5.Ryotei Rangetsu/旅亭 嵐月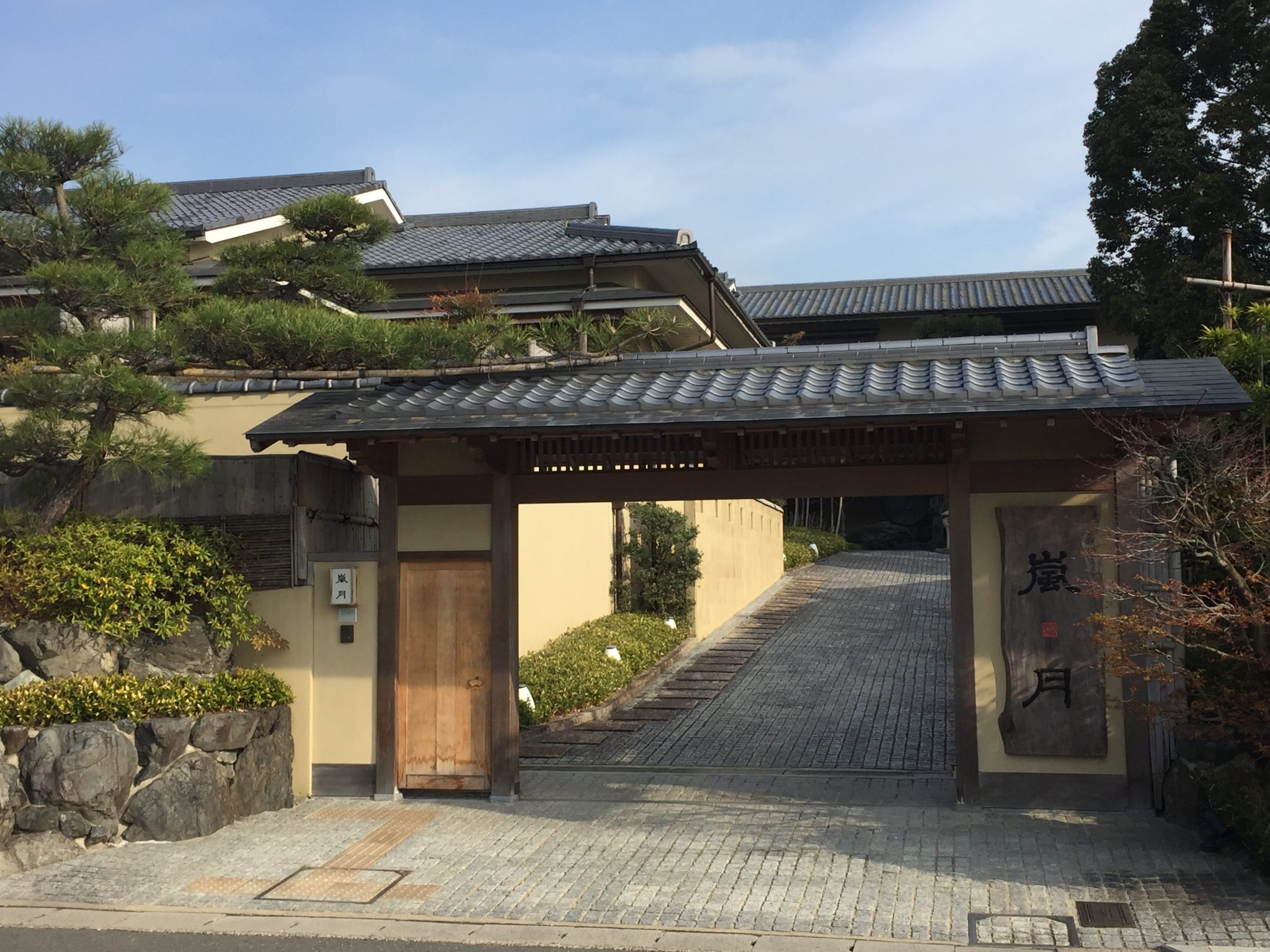 Ryotei Rangetsu is located 3 minutes walk from Togetsu bridge with a great view of Katsura river.
Ryotei Rangetsu is one of the best Ryokans in Arashiyama.
The staff are very friendly and helpful,and they will greet you upon your arrival.
This luxurious ryokan offers only fifteen rooms of the finest quality and facilities.
They boast its owns spacious rooms with private-use open-air Hinoki bath where you can enjoy the great scenery of ※Oi River and Arashiyama.
Hinoki bath has a unique calming fragrance.Taking open air bath while seeing the view of Arashiyama will give you ultimate relaxation.
Their traditional Kyoto-style Kaiseki dishes have refined and delicate taste seasoned to retain and bring out natural flavor of ingredients.
The Kaiseki menu come with 8-10 different side dishes ranging from sashimi to crabs depending on the season.
You can choose western style or Japanese style breakfast in the morning.The breakfast is also gorgeous and tasty.
Ryotei Rangetsu has a calm and peaceful atmosphere.Once you stay here, you'll forget about the hustle and bustle of the city.
I highly recommend you to stay Ryotei Rangetsu if you want to experience traditional Japanese ryokan with compassionate hospitality.
※Oi river has different names depending on the area.The river upper stream from the Togetsu Bridge is called Oi River. The river downstream is called Katsura River. The river in the Kameoka area is called Hozu River.
Address:7 Susukinobaba-cho, Sagatenryuji, Saga Tenryuji, Ukyo, Kyoto.
Location:15 minutes from Hankyu Arashiyama station,7 minutes from Keifuku-line Arashiyama Station
Phone: 075-865-2000
Price range:23,000 ~300,000 yen
Map
I hope you'll experience Japanese hospitality at these Ryokans!
Click here for related information:
Local Guide:Arashiyama romantic train Review & Helpful tips!
Local Guide:Arashiyama in Kyoto Japan!The best walking course
Local Guide:Arashiyama Monkey Park in Kyoto!The best place to see monkeys
Related posts(Including ads)