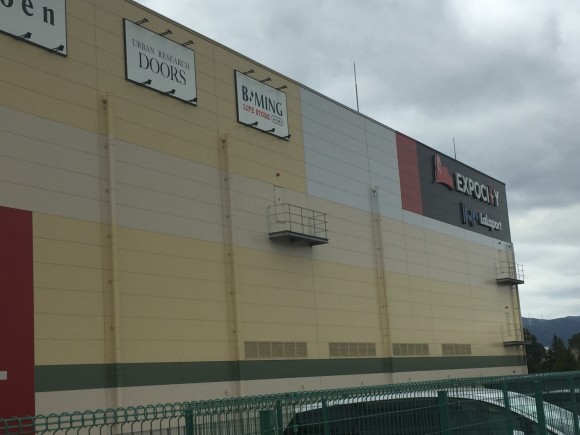 Hi,I'm Keiko from Osaka!

EXPOCITY is a large complex facility for entertainment and shopping which was opened on November in 2015.

It consists of eight large entertainment facilities and one large shopping mall with 305 shops.

I've been wanted to visit EXPOCITY since the facility opened!

I spent a time to shop for 3 hours, NIFREL for 2 hours, and Orbi Osaka for 2.5 hours.

I enjoyed all day at EXPOCITY. It was so much fun!!!

I'd like to introduce you this new entertainment facility, EXPOCITY in Osaka!

Sponsored Links
Local Guide:EXPOCITY Osaka in Japan!Enjoy largest Entertainment facilities
LaLaport EXPOCITY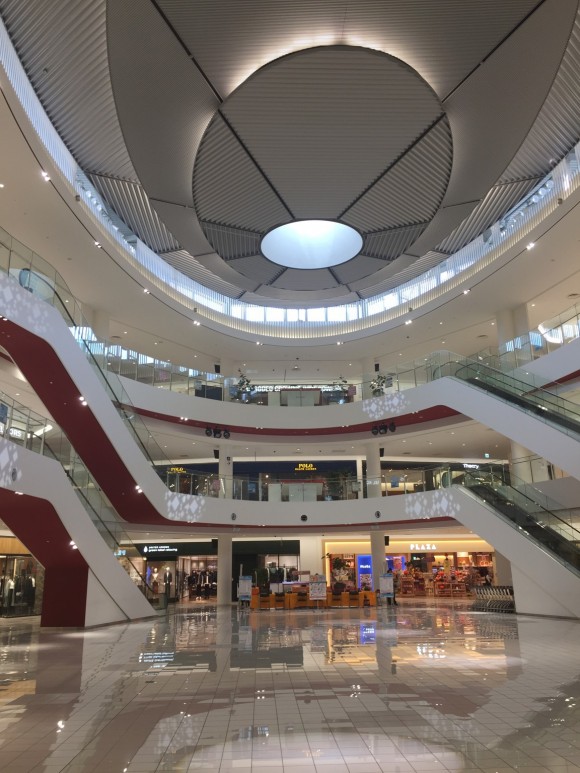 LaLaport EXPOCITY is the biggest shopping mall in Japan with 305 shops.48 shops are first-in Kansai area.
You can obtain practically everything such as foods,clothes, books and Electric appliances in LaLaport EXPOCITY.
It's the best place if you want to enjoy shopping!
1.NIFREL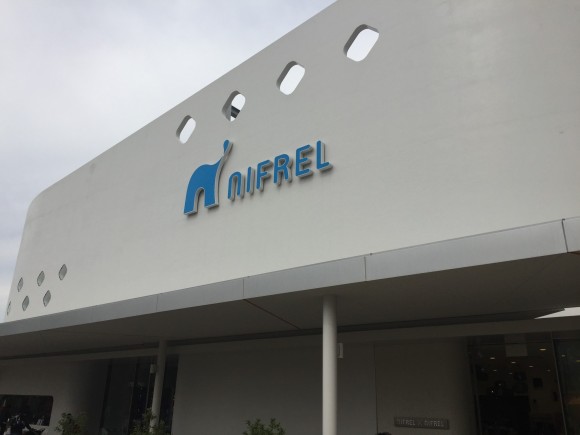 Nifrel is an interactive aquazoo, produced by the Osaka Aquarium Kaiyukan which is one of the most famous aquarium in Osaka.
But the concept of Nifrel is quite different from Kaiyukan's.
Nifrel is a "living" museum based on the concept of "Touching sensitivity".
Nifrel allows visitors to get close to sea creatures,birds and animals, which will rise visitor's sensitivity.
There are 2,000 creatures from 150 species of the fish, bird, and animals.
Nifrel is one of the must go spots in Osaka!
2.Pokemon Expo Gym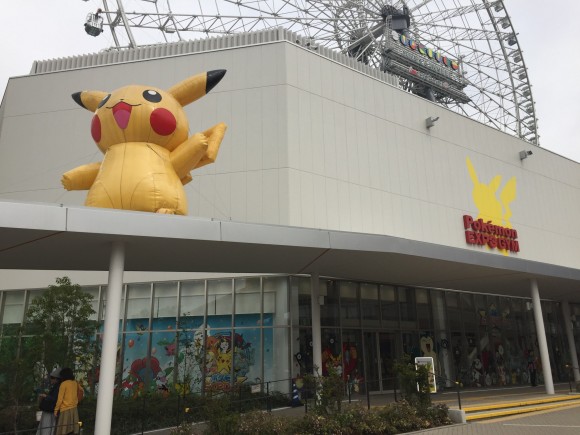 Pokemon Expo Gym is closed as of 24th.Sep.2017
3.Orbi Osaka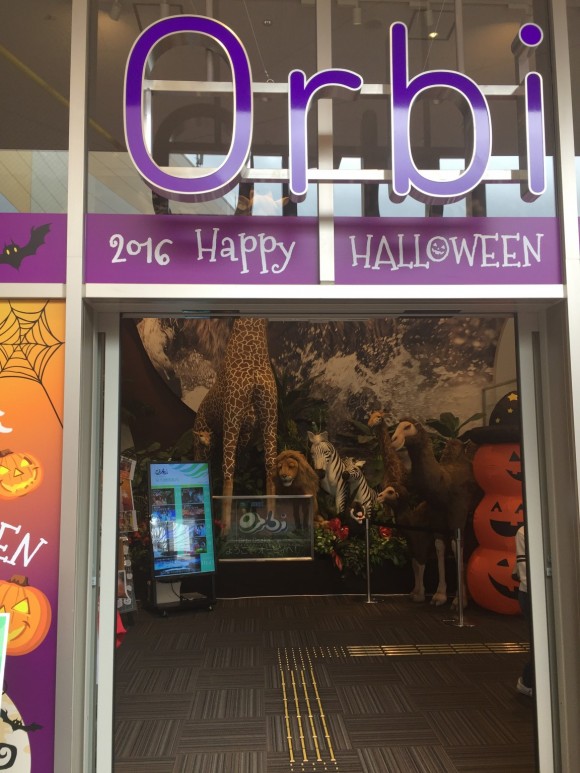 Orbi Osaka is an entirely new type of museum where visitors can feel the wonders of nature with all their senses through videos by BBC Earth and SEGA.
In Orbi Osaka, you can not only to "see" and "hear" but also "smell" "feel" the image of natural world.
The innovative technology makes you experience the natural world.
The video varies according to the season,so you enjoy here throughout the year!
4.109 Cinemas Osaka EXPOCITY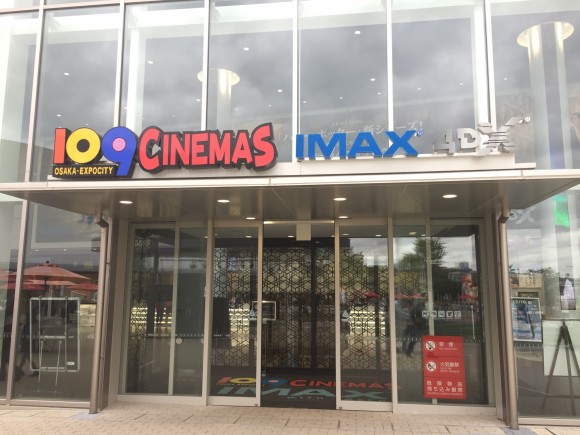 109 Cinemas Osaka EXPOCITY is Japan's first IMAX theater with next-generation laser projection and sound technology.
The biggest feature of this theater is it's 4DX motion chairs with multisensory environmental effects.
4DX gives you a real feel of being into the movie with effects such as vibrating seats, wind or water showers etc…
Enjoy this new experience and thrill in 109 Cinemas Osaka EXPOCITY!
5.REDHORSE OSAKA WHEEL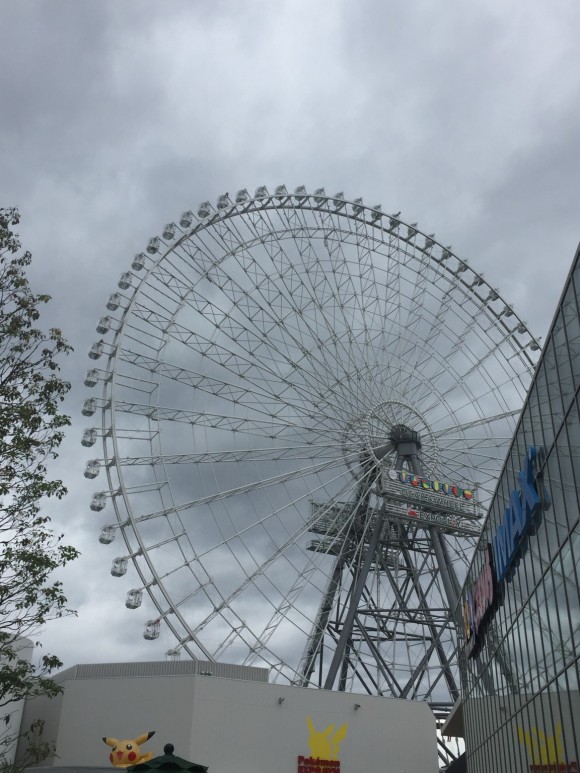 The 123m-high REDHORSE OSAKA WHEEL is the tallest Ferris wheel in Japan.
It has 72 passenger cabins with transparent floors.So riders can see straight to the ground below.
Two cabins are equipped with more luxurious seating and lighting as VIP cabins.
It will take about 18 minutes to complete one rotation.
6.ENTERTAINMENT FIELD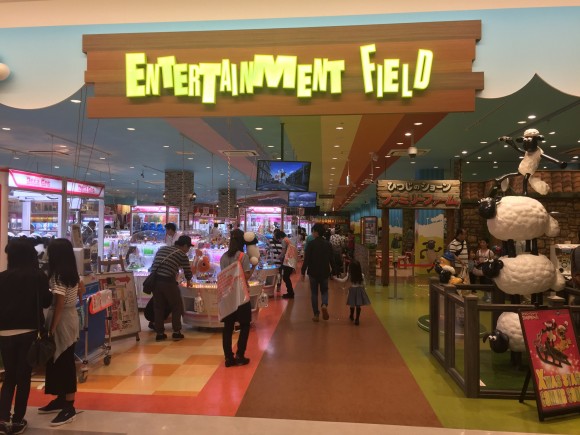 ENTERTAINMENT FIELD is an interactive amusement park based on the British cartoon, Shaun the Sheep.
There are 2 sections,Shaun Family Farm and teamlab drawing town.
In Shaun Family Farm, children and and their parents can enjoy swinging on a Tarzan rope or sliding in the world where Shaun lives.
In teamlab drawing town,Children are free to draw cars,animals and buildings.
Then These 2D drawings will be displayed in 3D on the screen!
ENTERTAINMENT FIELD is a must go place for children!
7.ANIPO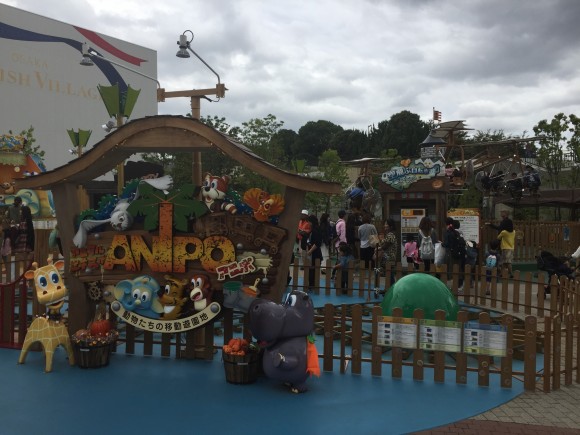 ANIPO is an amusement park designed its attractions based on animals.
There are 4 attractions in ANIPO
sky-walking by bicycle
playing in the water using water gun
Air Dome
Mini Train
This is the best place for children and parents who want to enjoy attractions together.
8.OSAKA ENGLISH VILLAGE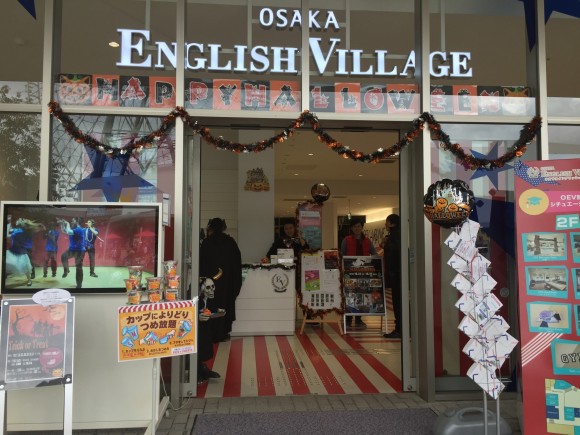 OSAKA ENGLISH VILLAGE is an interactive English edutainment facility designed like an American village.
Visitors can learn English in an overseas atmosphere while having fun.
OSAKA ENGLISH VILLAGE is the best place for English lerners.
I often hear from foreign tourists that it is hard to communicate with Japanese people in English in Japan.
But please understand Japanese people want to speak English and we are doing our best learning it!
ECPOCITY Osaka Information
Address:2-1 Senribampaku Koen, Suita-shi, Osaka
Location:From Umeda station:Take the Midosuji subway line to Senri Chuo Station and change to Osaka Monorail bound for Kadoma-shi.Get off at Banpaku Kinen Koen Station and walk for 3 minutes.
Phone: 06-6170-5590
Opening hours:Restaurants:11:00-22:00,109 Cinemas Osaka EXPOCITY:9:00-25:00,Others 10:00-22:00 (It may differ by shop)
Closed:-
Map
I enjoyed EXPOCITY Osaka so much, and I want to visit there over and over again!
Click here for related information:
Local Guide:NIFREL, EXPOCITY in Osaka Japan!An Unique aqua zoo
Local Guide:Orbi Osaka,EXPOCITY in Japan!5 Must-See Attractions!
Related posts(Including ads)