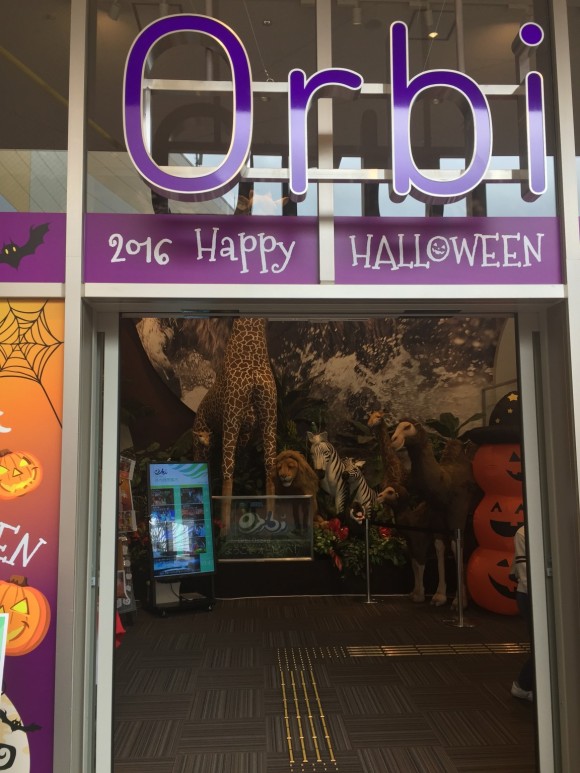 Hi,I'm Keiko from Osaka!

Orbi Osaka is an entirely new type of museum where visitors can feel the wonders of nature with all their senses through videos by BBC Earth and SEGA.

Films in various small theaters shows visitors natural adventure for 5-20 minutes such as "Mt.kenya","African elephants" or "earth cruising".

It took me about 2.5 hours to see all the attractions.

I enjoyed it so much,so I have purchased annual passport of Orbi Osaka.

Let's see the world of Orbi Osaka together!

Sponsored Links
Orbi Osaka,EXPOCITY Guide!5 Must-See Attractions!
1.Theater 23.4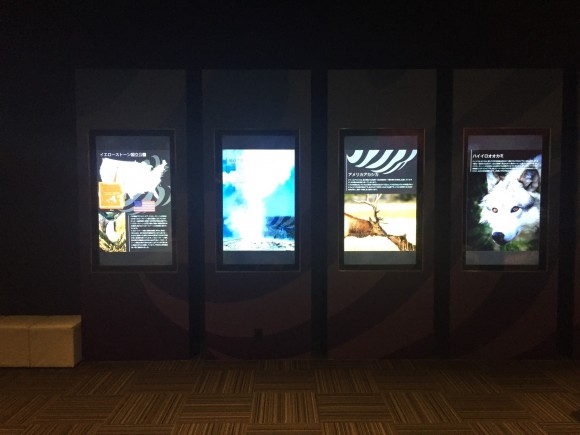 Theatre 23.4 shows nature documentaries on its 40-meter wide screen using smells,rain, fog, and lights.
A staff told me films differs according to the season.
This time,"magic of yellowstone" was showing at Theatre 23.4.
It features how animals survive in the winter time below 20 degrees in Yellowstone.
I especially liked the story of Wolves in the Film.
Wolves live in cooperatively to breed family groups.The children of wolves learn how to work together to catch their prey in the spring time.
Then in winter time, a pack of wolves works together to hunt a formidable animal such as bison.
It was very dynamic watching the wolves hunting in the wide screen.
Some of the audience whispered,
"Here comes the wolves!!"
when a pack of wolves were approaching to the bison.
It seemed to me they were so much into the film:)
2.Mt.Kenya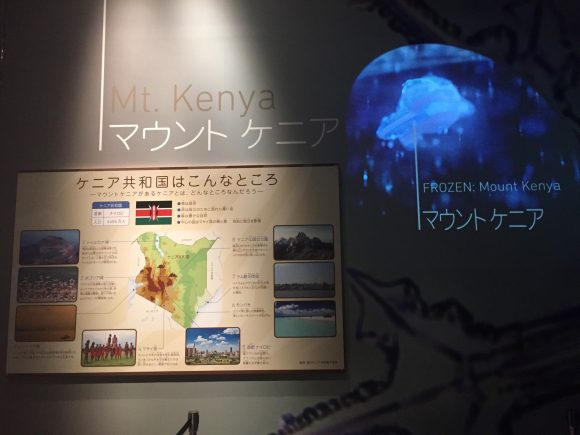 You can experience the severe cold world of Kenya, minus 15 degree celsius here.
A staff explained to us that we have an image that Africa is a hot country.
It's true that average temperatures in Africa is about 30 degrees in the day time.
But they drop to minus 15 degree celsius during the night time.
We divided into two groups,and went to the "Blizzard Room", an area with temperatures reaching minus 15 degrees Celsius of Mt. Kenya.
It was just thirty seconds to experience the world of minus 15 degrees Celsius,so we managed to survive:)
I recommend you to wear jacket to experience this attraction.
3.African elephants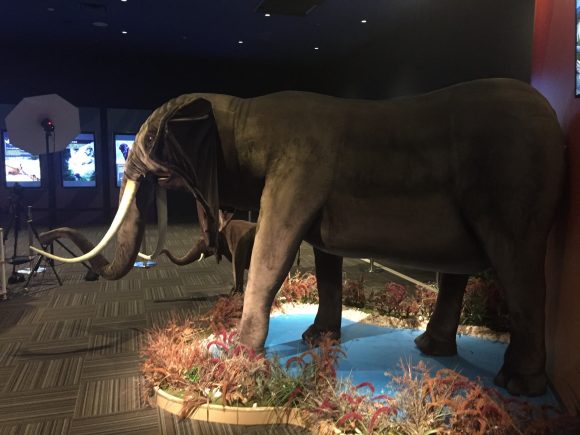 It shows the documentary firm that how African elephants survive in the desert.
A young African elephant was almost dying because of the dehydration. And it's mother tried to help it.
It explained that there is a special bond between mother elephants and it's child like humans.
It was interesting for me to know the lifestyle of the african elephants.
4.Mountain Gorilla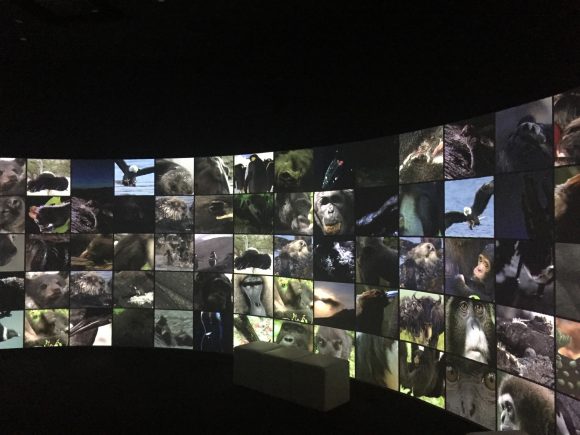 Mountain Gorilla shows the documentary firm that lets visitors experience the lifestyle of wild gorillas through 3D images.
BBC successfully captured the lifestyle of endangered mountain gorillas which live deep in the mountains of Africa.
It was interesting for me to watch a rare animal such as mountain gorillas.
But Film was very short like 5 minutes. I wish I could watch it longer time.
5.Earth cruising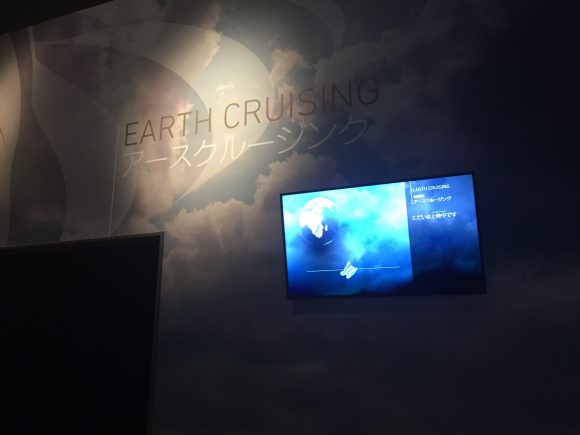 Earth Cruising provides visitors a virtual experience of flying across the earth from the sky.
You'll see nature such as forests,desert,river and mountains from the high in the sky.
I felt I wanted to travel around the world after experiencing Earth cruising.
Besides,there are other attractions such as Blue Layer,Animalpedia, earth palette etc..
I think everyone from adults to children can enjoy the attractions at Orbi Osaka!
Price List:
ONE-DAY PASSPORT
ADULTS
¥2,160
HIGH SCHOOL& COLLEGE
STUDENTS
¥1,728
ELEMENTARY&
Jr.HIGHSCHOOL
STUDENTS
¥1,296
PRE-SCHOOL CHILDREN
(4 or older)

¥864
ANNUAL PASSPORT
ADULTS
¥4,536
HIGH SCHOOL&
COLLEGE
STUDENTS
¥3,672
ELEMENTARY&
Jr.HIGHSCHOOL
STUDENTS
¥2,700
PRE-SCHOOL
CHILDREN
(4 of older)
¥1,836
ANNUAL PASSPORT(WEEKDAY ONLY)
ADULTS
¥4,104
HIGH SCHOOL&
COLLEGE
STUDENTS
¥3,240
ELEMENTARY&
Jr.HIGHSCHOOL
STUDENTS
¥2,484
PRE-SCHOOL
CHILDREN
(4 or older)
¥1,620
Benefits of Annual Pass
2 hours free car parking service
10% discount at Oriental Spoon & cafe in Orbi Osaka
Collages photograph:¥2160 → ¥1620(¥540 discount)
5 % discount on your purchases in EXPOCITY
If you wonder you should purchase an annual pass or not, you can purchase 1 day pass first.
You can change it into annual pass until 7 p.m. on the day by just paying the difference.
I have purchased annual passport because I want to visit EXPOCITY many times,and I go there by car.
It worth to buy the annual pass if you'll visit there three or more times per year.
I hope you enjoy this interactive facility, Orbi Osaka!
Orbi Osaka EXPOCITY Information
Address:2-1 Senribanpaku Koen, Suita-shi, Osaka
Location:From Umeda station:Take the Midosuji subway line to Senri Chuo Station and change to Osaka Monorail bound for Kadoma-shi.Get off at Banpaku Kinen Koen Station and walk for 3 minutes.
Phone: 06-6175-7299
Opening hours:10:00~21:00 Admission closed at 19:00
Closed:-
Map
Click here for related information:
Local Guide:EXPOCITY Osaka in Japan!Enjoy largest Entertainment facilities
Local Guide:NIFREL, EXPOCITY in Osaka Japan!An Unique aqua zoo
Related posts(Including ads)