Some of you might love samurai and ninja since you were kids and want to have samurai and ninja experience in Japan.

Great News!!

Maikoya offers the place where you can experience both samurai and ninja.

It is a dream location for those who love samurai and ninja.

Let me share this great experience with you this time!
Sponsored Links
Best Samurai&Ninja Experience in Kyoto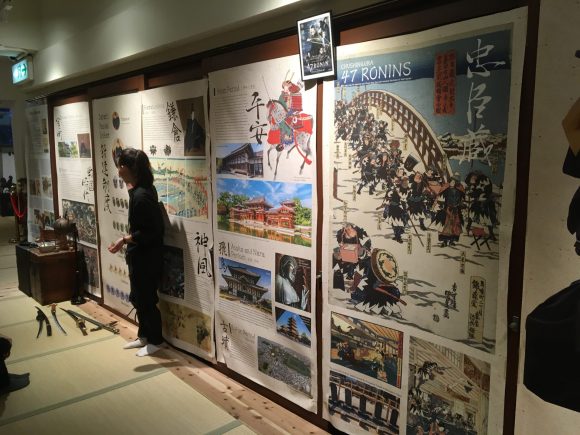 After
the geisha tea ceremony
,I went to the samurai and ninja museum at
Maikoya
in Kyoto.
Here, the guide gave us a detailed explanation about samurai and Ninja history.
They introduced us in detail about history known by Japanese people, such as why Nobunaga Oda was murdered by Mitsuhide Akechi or how Mitsuhide was defeated by Hideyoshi Toyotomi.
You should listen to this if you are interested in Japanese history.
After the museum tour, I had the ninja experience.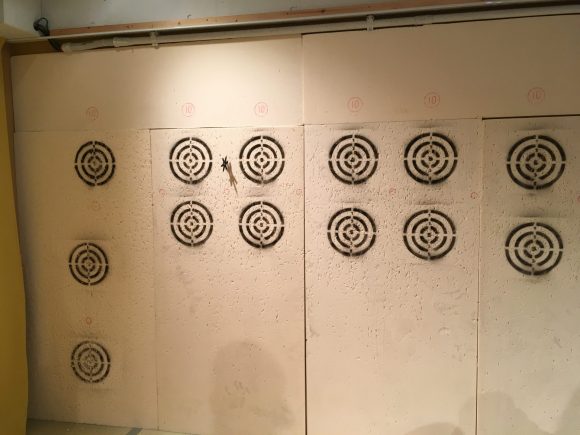 I could throw shuriken(throwing knives) and Fukiya(blow blowing arrows).
I would feel like I was a real ninja.
We could throw the throwing knives at a target and compete on points.
I was not very good at this, and not only did I not get any points, but I did not even hit the target once.
Then we went to the blowing arrows.
I did not hit the target once here either…But it was really fun!
The tour finishes with the samurai show.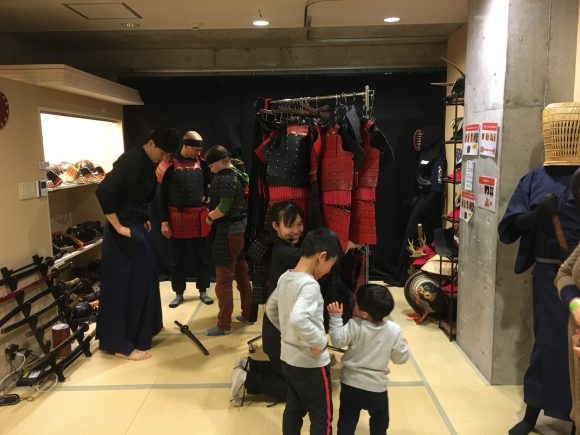 You can wear the samurai armor, helmet and sword, but these are heavy more than I expected.
I appreciated how hard it was for samurai to fight with such heavy items.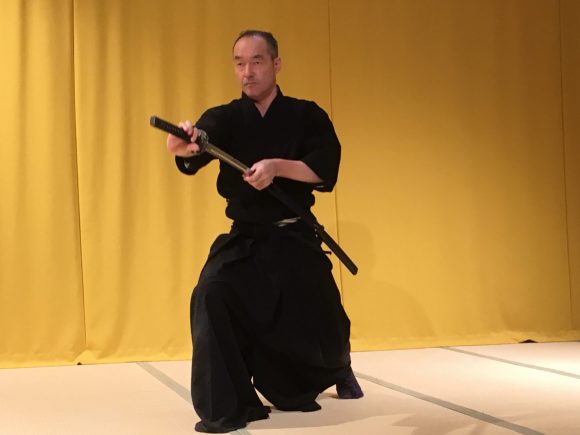 The master share the history of the Samurai culture and manners.
You can watch him demonstrate the use of real Katana(sword). It's amazing to see his great performance.
Then you can change into samurai clothes, and start your training with a fake sword.
Master teach you how to handle the Katana.
The kids really seemed to enjoy it, so I recommend you take your kids too.
There are more cultural activities such as Japanese cooking classes,calligraphy,origami and geisha tea ceremony at Maikoya in Kyoto.
The price of samurai and ninja experience (includes samurai museum,ninja experience,samurai show)starts at ¥2,400 per person.
Maikoya is a dream location where you can experience all of Japanese culture in a day.
Make sure you go to
Maikoya
if you are in Kyoto!
MAIKOYA Samurai & Ninja Museum
Address:Teramachi Utanokoji building 2F, 292, Higashidaimonjicho, Nakagyo-ku, Kyoto
Location:7 minute walk from Keihan Railway Gion-shijo station,3 minute walk from Hankyu Kawaramachi station.
Phone:075-585-5410
Email address:samurai@mai-ko.com
Price:¥2,400〜
Map
Click here for related information:
Local tells Top 5 Samurai Experience Places in Kyoto!
Related posts(Including ads)