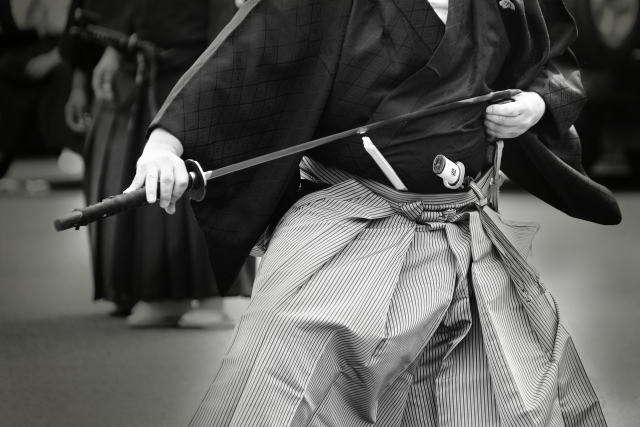 Hi,I'm Keiko from Osaka!

Samurai originally meant "people who serve" and were the servants of government officials.

Later they became warriors who fought their enemies with a sword bravely.

Some of you might love samurai since you were kids and want to have samurai experience in Japan.

Great News!!

There are many great Samurai Experience Places in Kyoto, and you can be a real samurai with samurai clothes.

It seems "Samurai Kembu Theater" is the most popular Samurai Experience Place in Kyoto.

However, there are several other great places that you can have unforgettable Samurai experiences in Kyoto.

I'm going to introduce you 5 best Samurai Experience Places that you shouldn't miss in Kyoto!

Sponsored Links
Local tells Top 5 Samurai Experience Places in Kyoto!
1.MAIKOYA Samurai & Ninja Museum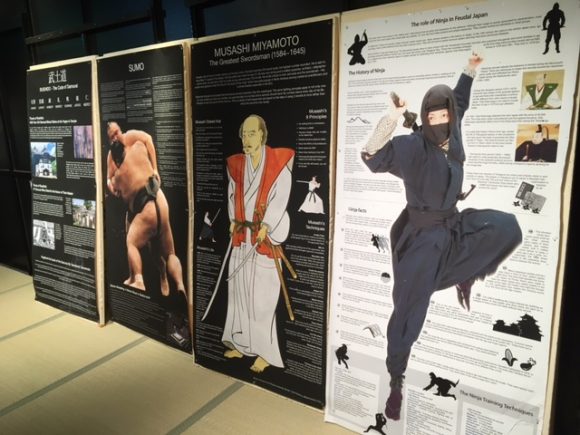 Maikoya Samurai & Ninja Museum
is located on the 2nd floor of a building on Teramachi Dori in Shinkyogoku.
The museum displays Samurai & Ninja attires, and their weapons such as swords, sickle, and chains.
The guide explained the history behind the Samurai & Ninja era by going through the displayed items.
At this museum you can have the experience of being a ninja or samurai also.
You can learn shuriken (throwing stars) and blowgun at the museum.
I tried shuriken and blowgun, and it was really fun!
Please refer to
this article
about my Samurai & Ninja experiences.
Make sure you go to
Maikoya Samurai & Ninja Museum
if you are in Kyoto!
Please refer to
this article
about my Samurai & Ninja experiences.
MAIKOYA Samurai & Ninja Museum
Address:Teramachi Utanokoji building 2F, 292, Higashidaimonjicho, Nakagyo-ku, Kyoto
Location:7 minute walk from Keihan Railway Gion-shijo station,3 minute walk from Hankyu Kawaramachi station.
Phone:075-585-5410
Email address:samurai@mai-ko.com
Price:¥2,400〜
Map
2.Samurai Kembu Theater/侍剣舞シアター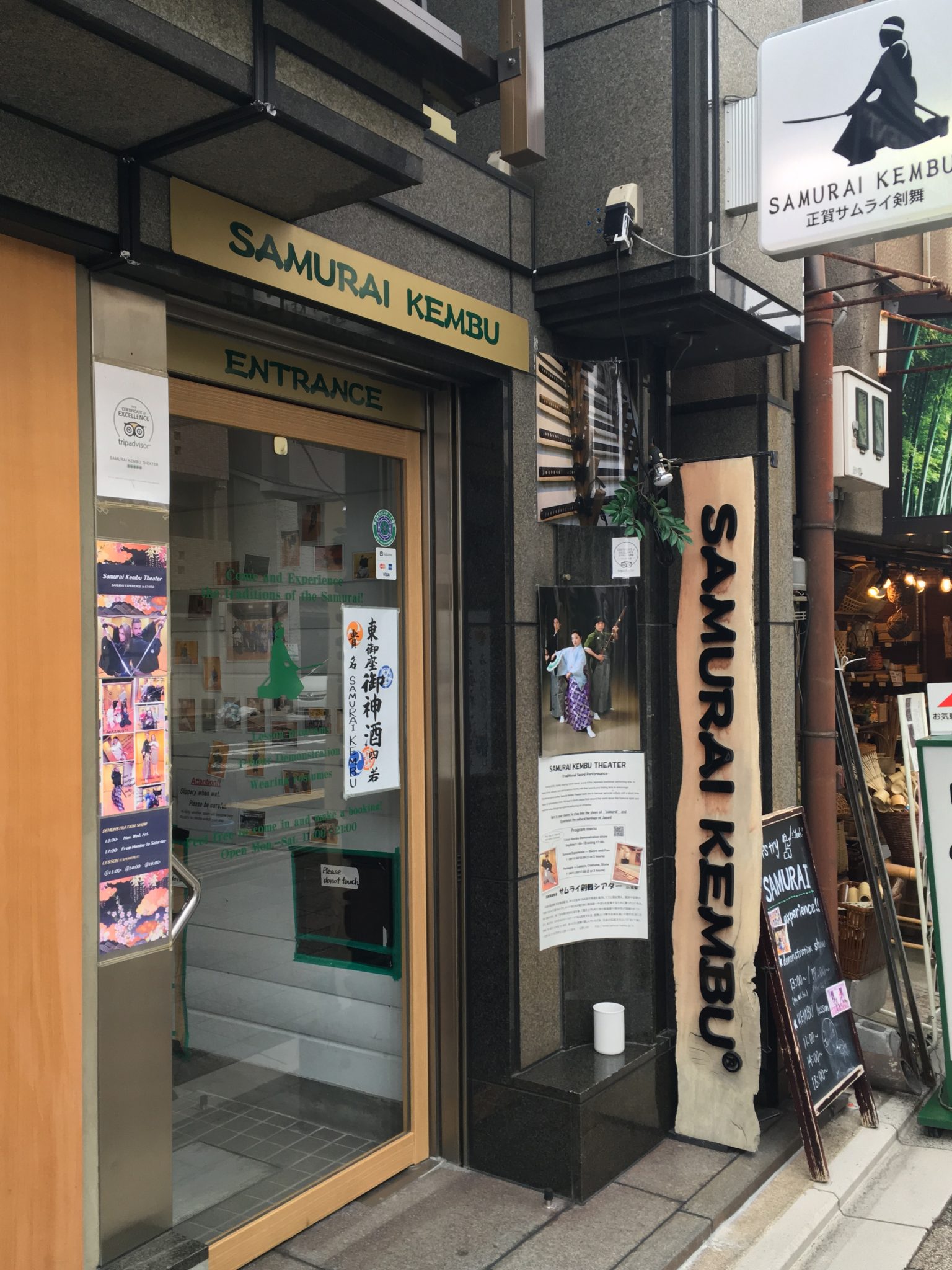 You can experience the swordsmanship of samurai in the middle of Kyoto at Samurai Kembu Center, which offers Kembu performances and training programs.
Kembu literally means sword dance.
It is a performance art originated during the Samurai period, which involves swords, poetry and music.
In this theater, you can watch the marvelous Kembu performance or you can take a kembu training course.
Performances are accompanied with the explanation Samurai history and poetries.
Training courses are offered from as short as a few hours to as long as 3 days.
You will gain knowledge of the samurai etiquette and culture, use of swords, kembu, etc.
You will be filled with the appreciation of the culture and arts loved by Samurai and their life style.
For booking of a training or further information, please visit:
Voyagin
Samurai Kembu Theater
Address:B1, GOZAN bldg., Higashi-iru, Sanjo-hanamikoji, 35-7, Sanchome, Higashiyama-ku, Kyoto
Location:3 minutes walk from Keihan Sanjo station.
Phone:075-751-2033(Mon-Fri 10:00-21:00)
Opening hours:Mon-Sat 11:00〜21:00
Closed:Sunday
Fee:500-10,000 yen
Others:Booking is required in advance
Map
3.Kyoto Samurai Experience
Kyoto Samurai Experience offers you authentic Samurai experiences.
Firstly the master share the history of the Samurai culture and the 200 year old house.
You can watch him demonstrate the use of real Katana(sword). It's amazing to see his great performance.
Secondly you can change into samurai clothes, and start your training with wooden Katana.
Master teach you how to handle the Katana.
Later you can handle the real Katana,and chop off the bamboo poles under the master's advice.
Lastly the master teaches you how to meditate using singing bowl.
It's important for samurai to meditate to achieve inner peace.
I didn't know Zen and Samurai is connected until I read the book "Musashi Miyamoto" one of the most famous samurai in Japan.
Samurai believed that Zen strengthened their spirit on the battlefield.
At Kyoto Samurai Experience, you can not only learn how to handle an actual katana sword, but also spirit of samurai.
You should definitely visit Kyoto Samurai Experience if you're samurai fan!
Here is a video of Kyoto Samurai Experience from YouTube.
For booking of a training or further information, please visit Voyagin:
here
Right now Voyagin is running a 10% off promotion for first time users.
Kyoto Samurai Experience
Address:111 Inaba-Cho, Nakagyo-Ku,Kyoto
Location:5 minutes walk from Hankyu Railway Omiya Station.
Email:support@kyoto-samurai.com
Please make sure to fill in your name, Date, and the number of people in the email.
Course Time:120min ( 10:00 – 12:00 / 13:00 – 15:00 / 15:00 – 17:00 )
Closed:Friday & See the calendar
Price:12,000 yen〜
Others:Booking is required in advance
Map
4.SHISHIN SAMURAI CAFE BAR/士心 サムライカフェ&バー
SHISHIN SAMURAI CAFE BAR is renovated 100 years old townhouse and it's conveniently located 5 minute walk from Karasuma Oike station.
They offer traditional Japanese dishes including Murasawa sirloin steak set,Chicken hot pot and Katsudon.
There are some healthy and delicious dishes that samurai used to eat.
It's a bit pricey,but it's because they are using only secured domestic and local foods.
The staff are very friendly and teach you the spirit of Samurai and Samurai culture.
Ask them and they will let you hold some swords which was used by famous samurai in Japan.
SHISHIN SAMURAI CAFE BAR is the best place to have unique samurai dishes.
Here is a video of SHISHIN SAMURAI CAFE BAR
SHISHIN SAMURAI CAFE BAR
Address:230-1 Kamimyokakujicho, Koromonotanadori, Oshikoji-agaru, Nakagyo-ku, Kyoto
Location:5 minutes walk subway Karasuma Oike station Exit 2
Phone: 075-231-5155
Open:17:30〜23:00(L.O.22:30)
Closed:Monday
Price:4,000〜5,000yen
Map
5.Toei Kyoto Studio Park/東映太秦映画村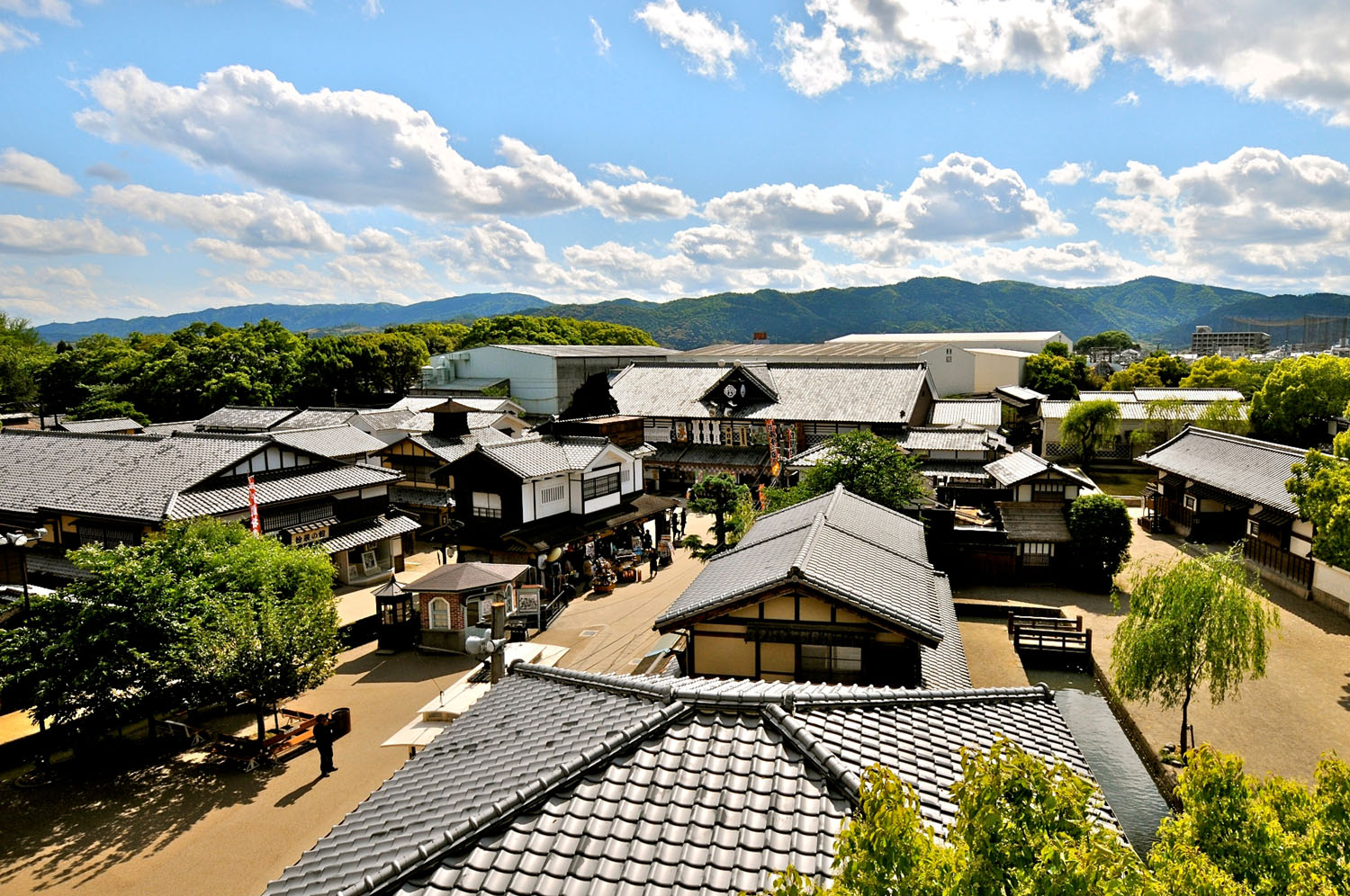 Toei Kyoto Studio Park (also known as Toei Uzumasa Eigamura) is a movie set, at the same time, a theme park, that is one of the most popular tourists spots in Kyoto.
The park is set up to resemble a real village in the Edo era (during the time of Samurai and Ninja).
Unlike the Universal Studio, they actually making samurai movies so you can enjoy samurai sword fighting up-close in the park.
It is like being transported to the Samurai/Ninja period when just walk around the Park.
You can also choose a Edo period costume and dress up as a samurai,Ninja or a geisha and explore in the park for an hour.
It's possible to change into the costume of your favorite samurai character such as Musashi Miyamoto or Ryoma Sakamoto.
The rental costume cost between 8,500 and 16,000 yen.
I'm sure you can find something that you would love, in this massive theme park where you can spend one whole day.
Don't forget to take a few pictures with performers that are looming around the park dressed as Samurai and Ninja.
To access to the Toei Kyoto Studio Park, you can either take City/Kyoto Bus to Uzumasa Eigamura Mae stop (various lines available) or take the JR Railway line to Uzumasa station.
Address:10 Uzumasa Higashihachiokacho, Ukyo-ku, Kyoto
Location: 5 minute walk from Keifuku Arashiyama Line Uzumasa-Koryuji Station, 15 minute walk from JR Hanazono Station
Phone:0570-064349
Opening hours:March-July,September (Mon.-Fri.),October-November (Mon.-Sun.)9:00〜17:00,
March-July,September(Sat,Sun&Holidays),May 1st , May 2nd,August (Mon.-Sun.)9:00〜18:00
August 5th, August 6th, August 11th - 16th, August 19th, August 20th 9:00〜21:00
Closed:The park will be closed for maintenance from January 15th, 2018 to January 19th, 2018.
Admission Fee:Adults 2,200 yen,Junior High/High School Students 1,300yen,Ages 3 – Elementary School Students 1,100yen,Some attractions charge additional fees.
Map
For your information
If you're looking for unique activities and experiences in Kyoto,you can find them here:

There are also a variety of unique food tours in Japan.

If you are a foodie looking for a nice hang-out plan out in the city with the locals, these tours will truly delight you!

Kyoto:
Kyoto Bar Hopping Night Tour:


Click here for related information:
Local tells Top 5 Best Ninja Experience Places in Kyoto!
Local tells 5 Cool Things to Do in Kyoto! Enjoy unique experiences!
Related posts(Including ads)