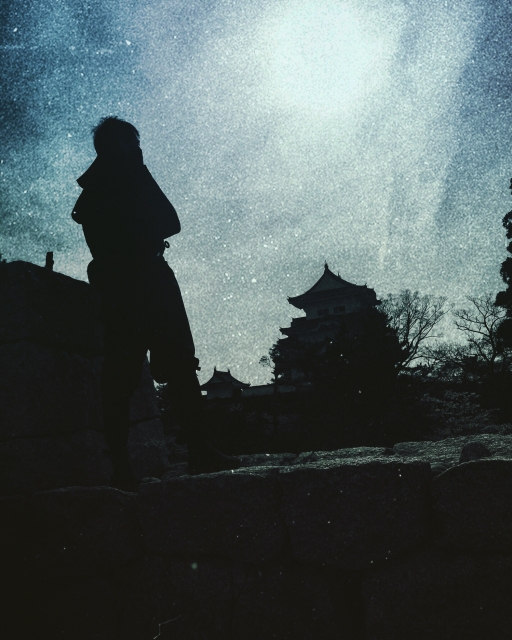 Hi,I'm Keiko from Osaka!

Ninja were covert agents or mercenaries existed during the time of feudal Japan, when Samurai thrived.

They conducted espionage, deception, sabotage, and assassination to attack opponents, which were not honored in the code of the Samurai.

Ninja utilized various tactics called Ninjutsu such as disguise, weaponry skills, warfare, psychology, meteorology, some of which have been carried down to the current generation as a form of martial arts and culture.

Whether you want to go for a photo-op, a performance show, or a bit of Ninja training, Kyoto has got everything for you to have your own Ninja experience!

Are you interested in being Ninja?

Here are 5 best places you can visit in Kyoto!

Sponsored Links
Local tells Top 5 Best Ninja Experience Places in Kyoto!
1.MAIKOYA Samurai & Ninja Museum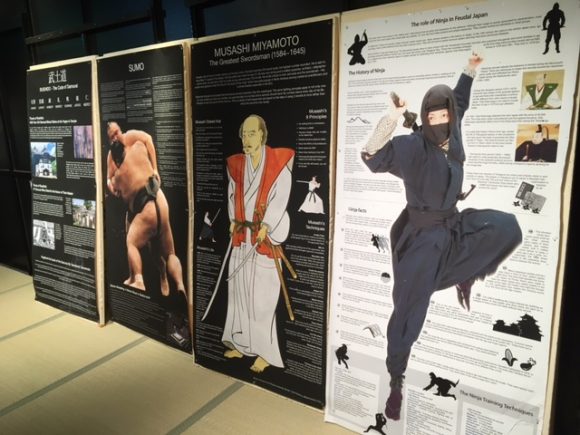 Maikoya Samurai & Ninja Museum
is located on the 2nd floor of a building on Teramachi Dori in Shinkyogoku.
The museum displays Samurai & Ninja attires, and their weapons such as swords, sickle, and chains.
The guide explained the history behind the Samurai & Ninja era by going through the displayed items.
At this museum you can have the experience of being a ninja or samurai also.
You can learn shuriken (throwing stars) and blowgun at the museum.
I tried shuriken and blowgun, and it was really fun!
Please refer to
this article
about my Samurai & Ninja experiences.
Make sure you go to
Maikoya Samurai & Ninja Museum
if you are in Kyoto!
Please refer to
this article
about my Samurai & Ninja experiences.
MAIKOYA Samurai & Ninja Museum
Address:Teramachi Utanokoji building 2F, 292, Higashidaimonjicho, Nakagyo-ku, Kyoto
Location:7 minute walk from Keihan Railway Gion-shijo station,3 minute walk from Hankyu Kawaramachi station.
Phone:075-585-5410
Email address:samurai@mai-ko.com
Price:¥2,400〜
Map
2.NINJA DOJO and STORE/忍者道場 忍道具屋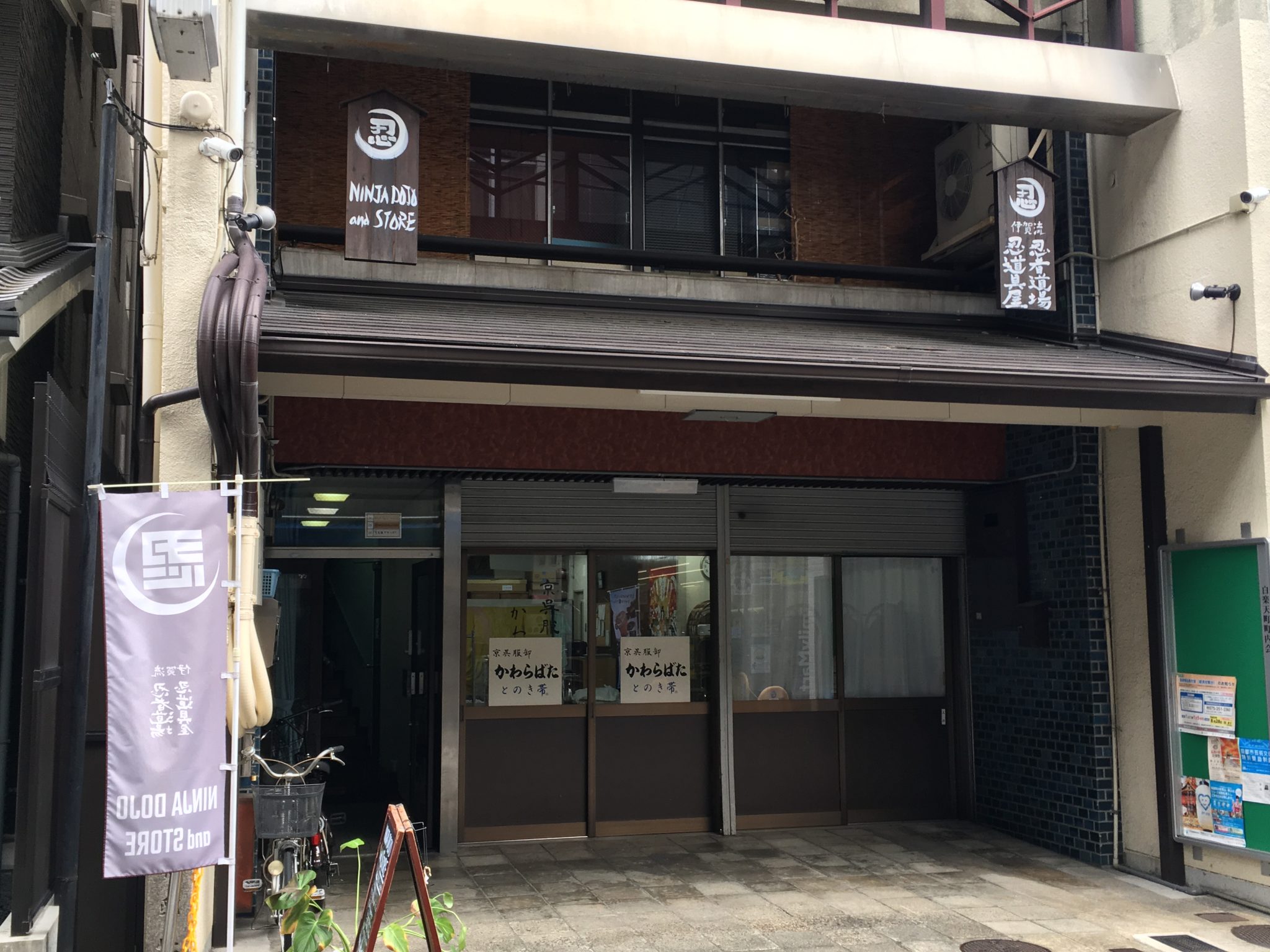 Ninja dojo in Kyoto offers tourists and enthusiasts ninjutsu training.
The training involves learning how to breath and walk like Ninja, practicing survival techniques, and shuriken (ninja stars)/blowguns skills.
The Dojo (the place of the training school) offers the short lesson (starting at ¥500 where tourists can experience a few skills like throwing shuriken) and entry-level lessons of 1-2 hours (¥8,000 to ¥12,000 per pax or ¥6,500 to ¥10,000 per child).
The Dojo also has a shop where you can view and purchase Ninja goods as well as a display of various traditional kimonos.
For booking of a training or further information, please visit:
Voyagin
NINJA DOJO and STORE
Address:2F 528 Hakurakuten-cho, Kyoto, Japan
Location: 3 minute walk from Subway Karasuma line Shijo station
Phone:070-6401-8076
Opening hours:10:00〜18:00
Closed:irregularly
Admission Fee:Free
Fee:Entry level 1 hour ninja training 8,000 yen,Elementary level 2 hour ninja training 12,000 yen
Others: Booking is required in advance
Map
3.Ninja-Do/忍者堂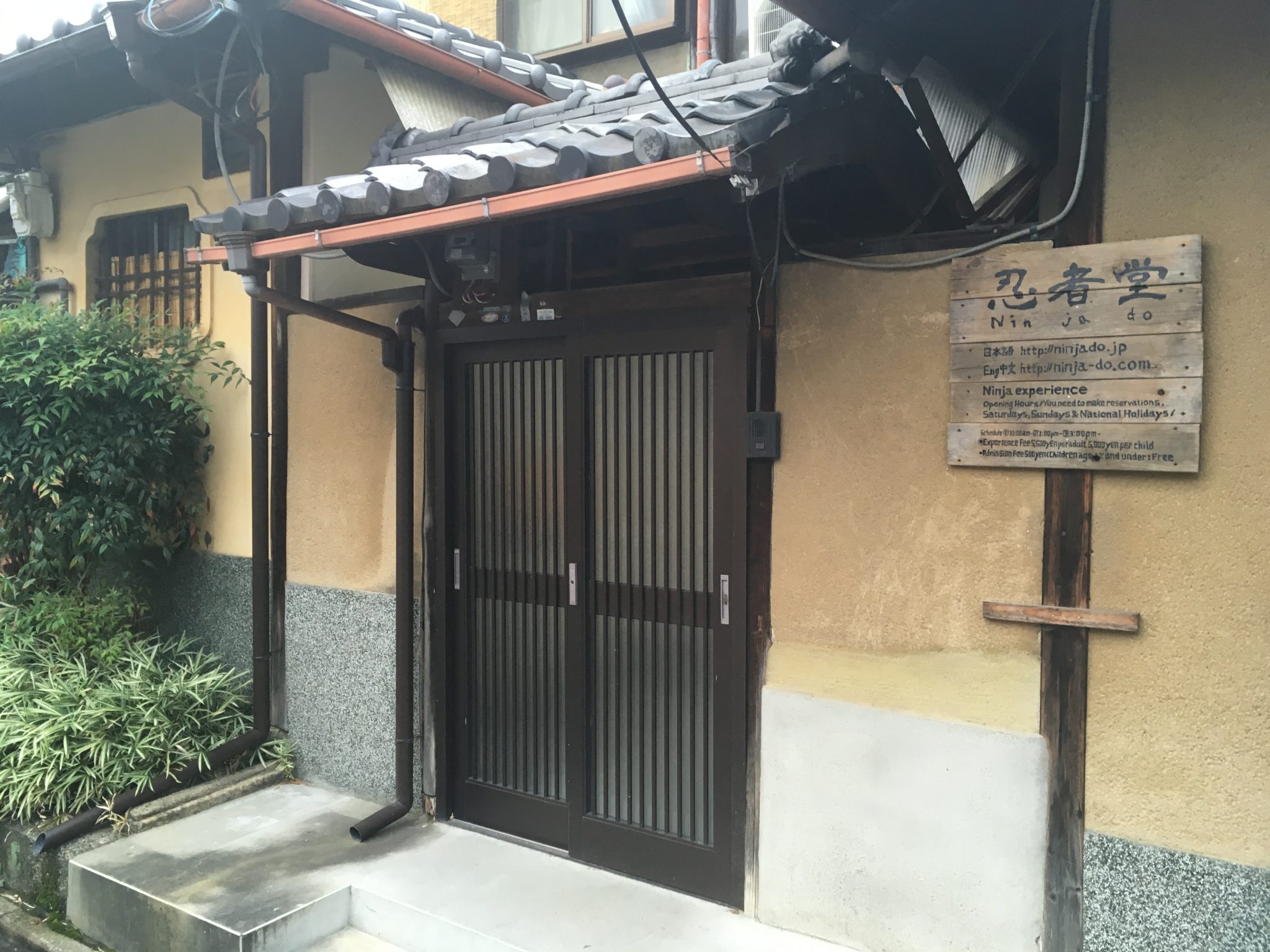 Ninja-Do (Ninja hall) is an old traditional style house that offers Ninja training for those interested.
The training covers 5 tactics: 1) kuji-kiri (mantra for self-defense), 2) ways of walking, 3) ninja swords, 4) blowguns, 5) ninja stars.
The training is available for anyone above 5 years old and takes around 60 to 90 minutes.
The training session starts at 10:00, 13:00 or 15:00.
The reservation must be made at least a day in advance or before the available slots get filled (each training session is carried out for a group of 6 pax).
To access to Ninja-Do, you can take JR Nara Line to Inari Station.
It is approximately 10 minutes' walk from the station.
The admission to the Ninja-Do is ¥500 and there is a separate fee of ¥5,500 per adult (5,000 per child) for the training session.
Ninja-do even has a prayer room for the Muslim tourists, for which people may access without a fee.
It is located close to Fushimi Taisha Shrine, one of the most popular shrines in Kyoto.
Why don't you experience Ninja after visiting Fushimi Taisha Shrine?
For booking of a training or further information, please visit:
ACTIVITY JAPAN
Ninja-Do
Address:50 Fukakusa Nishide-cho, Fushimi-ku, Kyoto
Location: 10 minute walk from JR Nara-line Fushimi station
Phone:06-6131-9768(Japanese only)
Opening hours:See the caldndar ①10:00 ②13:00 ③15:00
Closed:Friday & See the calendar
Admission Fee / 500 yen ( Children aged 2 and under: Free)
Others:Booking is required in advance
4.Toei Kyoto Studio Park/東映太秦映画村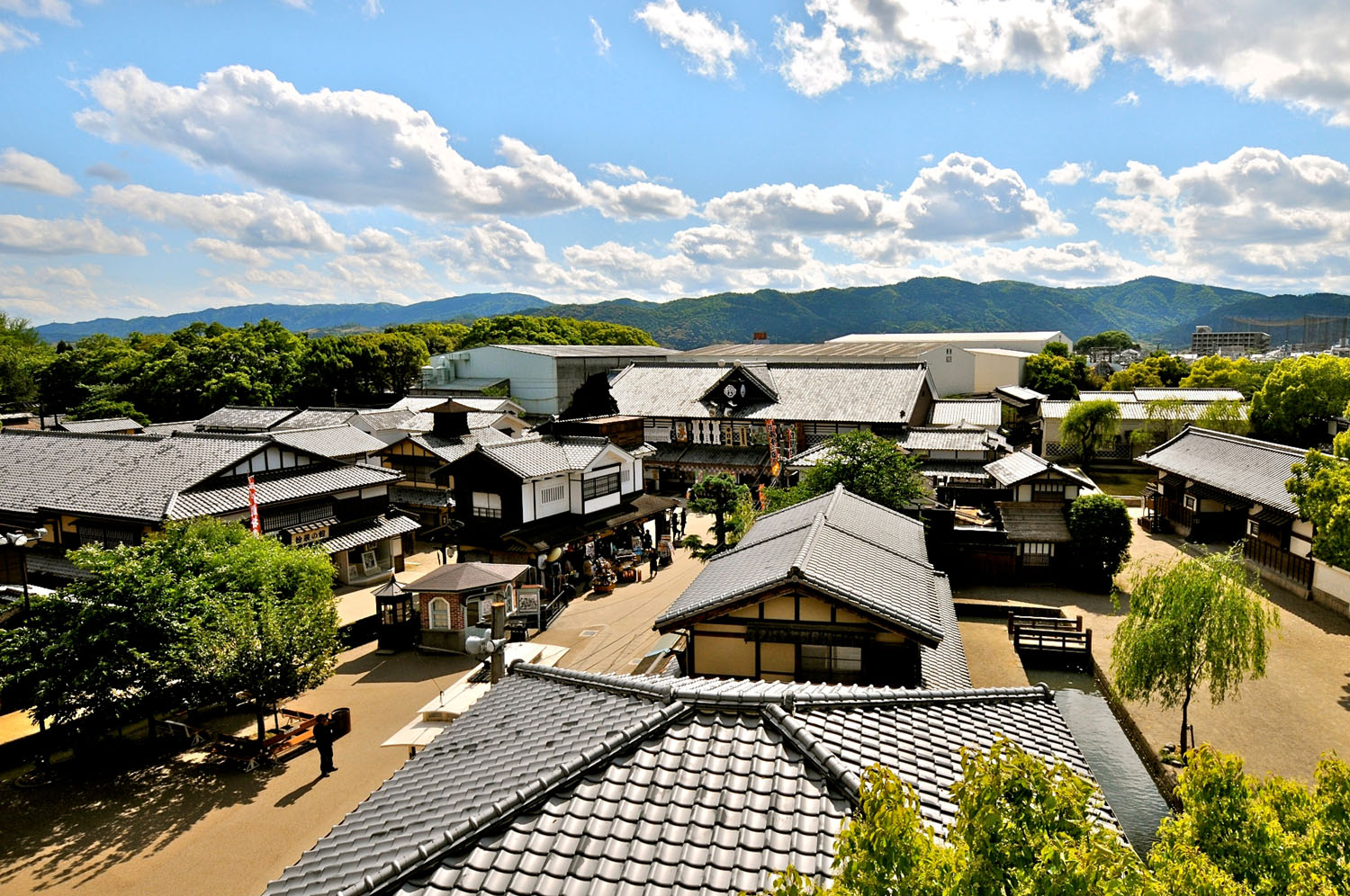 Toei Kyoto Studio Park (also known as Toei Uzumasa Eigamura) is a movie set, at the same time, a theme park, that is one of the most popular tourists spots in Kyoto.
The park is set up to resemble a real village in the Edo era (during the time of Samurai and Ninja). Unlike the Universal Studio, they actually shoot film/drama scenes in the Park.
It is like being transported to the Ninja/Samurai period when just walk around the Park.
There are various performance shows that take place throughout the Park.
There are also Ninja mystery house with secret passages, revolving doors and other traps in the labyrinth that you can go explore.
Also, there currently is a shuriken (ninja starts) contest that you can enter to win prizes.
The park also has Ninja obstacle courses, and much more…
I'm sure you can find something that you would love, in this massive theme park where you can spend one whole day.
Don't forget to take a few pictures with performers that are looming around the park dressed as Samurai and Ninja.
To access to the Toei Kyoto Studio Park, you can either take City/Kyoto Bus to Uzumasa Eigamura Mae stop (various lines available) or take the JR Railway line to Uzumasa station.
Toei Kyoto Studio Park
Address:10 Uzumasa Higashihachiokacho, Ukyo-ku, Kyoto
Location: 5 minute walk from Keifuku Arashiyama Line Uzumasa-Koryuji Station, 15 minute walk from JR Hanazono Station
Phone:0570-064349
Opening hours:March-July,September (Mon.-Fri.),October-November (Mon.-Sun.)9:00〜17:00,
March-July,September(Sat,Sun&Holidays),May 1st , May 2nd,August (Mon.-Sun.)9:00〜18:00
August 5th, August 6th, August 11th - 16th, August 19th, August 20th 9:00〜21:00
Closed:The park will be closed for maintenance from January 15th, 2018 to January 19th, 2018.
Admission Fee:Adults 2,200 yen,Junior High/High School Students 1,300yen,Ages 3 – Elementary School Students 1,100yen,Some attractions charge additional fees.
Map
5.NINJA HOUSE Accommodation/忍者屋敷
You can stay a night (or two) at a Ninja House by booking through Airbnb.
This accommodation is placed at the heart of Kyoto, near Philosopher's path, so it is perfect for your sightseeing itinerary.
The house is a renovated Machiya (a traditional townhouse, commonly seen in Kyoto), so you can enjoy the comfort while experiencing the traditional feel.
The house has many hidden doors, secret tricks, cultural artifacts (such as the samurai armor), so you can spend the entire night searching and exploring the house.
Imagine your accommodation is the amusement park just for you and your friends/family to enjoy!
For details, please check out their Airbnb page.
Airbnb
NINJA HOUSE Accommodation
Address:51-22 Higashi Kuroyanagashita-cho, Minami-ku,Kyoto
Location: 15 minute walk from JR Kyoto station
Phone:080-6608-6708
Check-in Time:15:00,Check-out Time 11:00
Accommodation Fee:16,048 yen〜
I hope you'll enjoy Ninja experience in Kyoto!
For your information
If you're looking for unique activities and experiences in Kyoto,you can find them here:

There are also a variety of unique food tours in Japan.

If you are a foodie looking for a nice hang-out plan out in the city with the locals, these tours will truly delight you!

Kyoto:
Kyoto Bar Hopping Night Tour:


Click here for related information:
Local tells 5 Cool Things to Do in Kyoto! Enjoy unique experiences!
Related posts(Including ads)