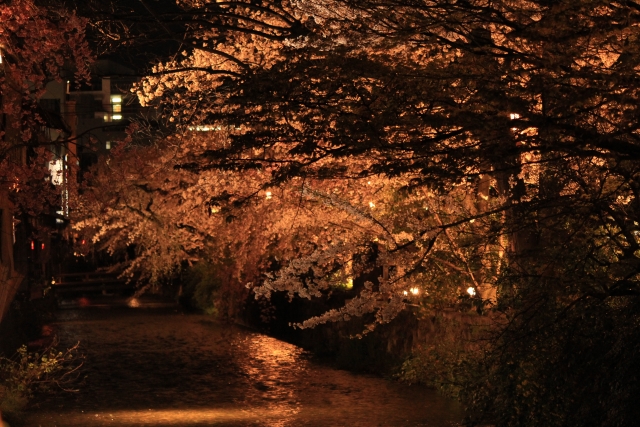 Hi,I'm Keiko from Osaka!

Gion is Kyoto's traditional entertainment area, and also known to be the most famous geisha district in Japan.

The district spreads between Yasaka Shrine and Kamo River and hosts many restaurants, modern bars as well as traditional tea houses.

Gion comes alive at night when the street lanterns illuminate the traditional wooden houses and cobble stones alleys.

Here are 5 ways to enjoy an evening in Gion.

Sponsored Links
Local tells 5 Things to Do in Gion,Kyoto at night!
1.Watch Maiko Performance in Gion Corner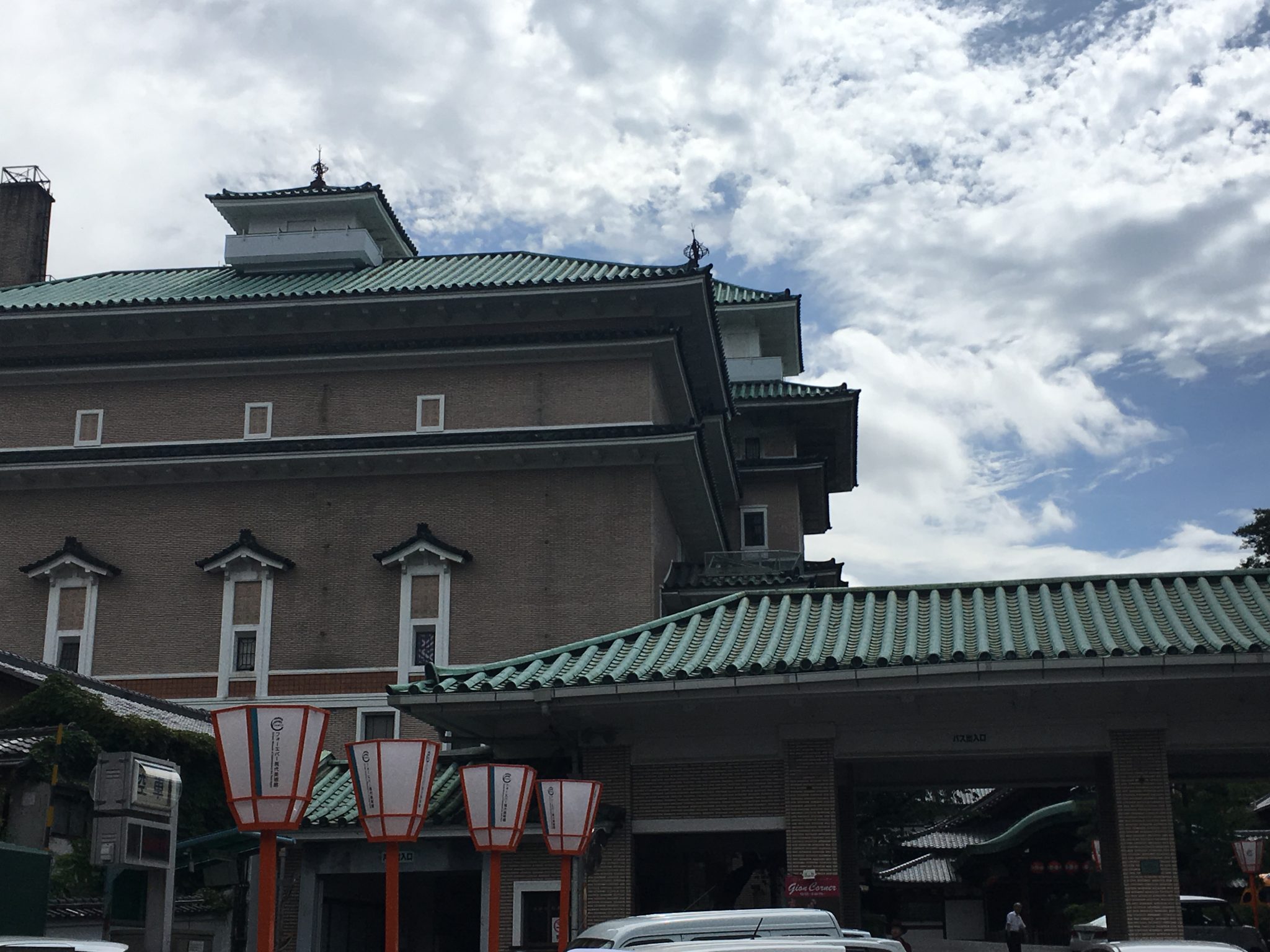 Tourists wander around the streets of Gion, cameras in their hands, hoping to get a glimpse of Geiko (how Geisha is referred to in Kyoto) or their apprentices, Maiko.
But, there is a sure way to see them and their performance that does not cost you a fortune.
In Gion Corner, you can experience 7 traditional Japanese performing arts in one theater show, including dance performances by Maiko, tea ceremony, flower arrangement, and the traditional Japanese music.
Consider this 50 minutes-performance to be your introduction to the Japanese traditions and arts.
The admission fee is ¥3,150 and the show starts either at 6 or 7pm everyday (from December to the 2nd week of March, performances are held only on weekends and holidays).
Gion Corner can be accessed either by City Bus #206 from Kyoto Station (7 minutes walk from Gion stop) or by Keihan Railway (8 minutes walk from Gion-Shijo station).
You can purchase the tickets from official booking partner Voyagin:
here
2. Visit Yasaka Shrine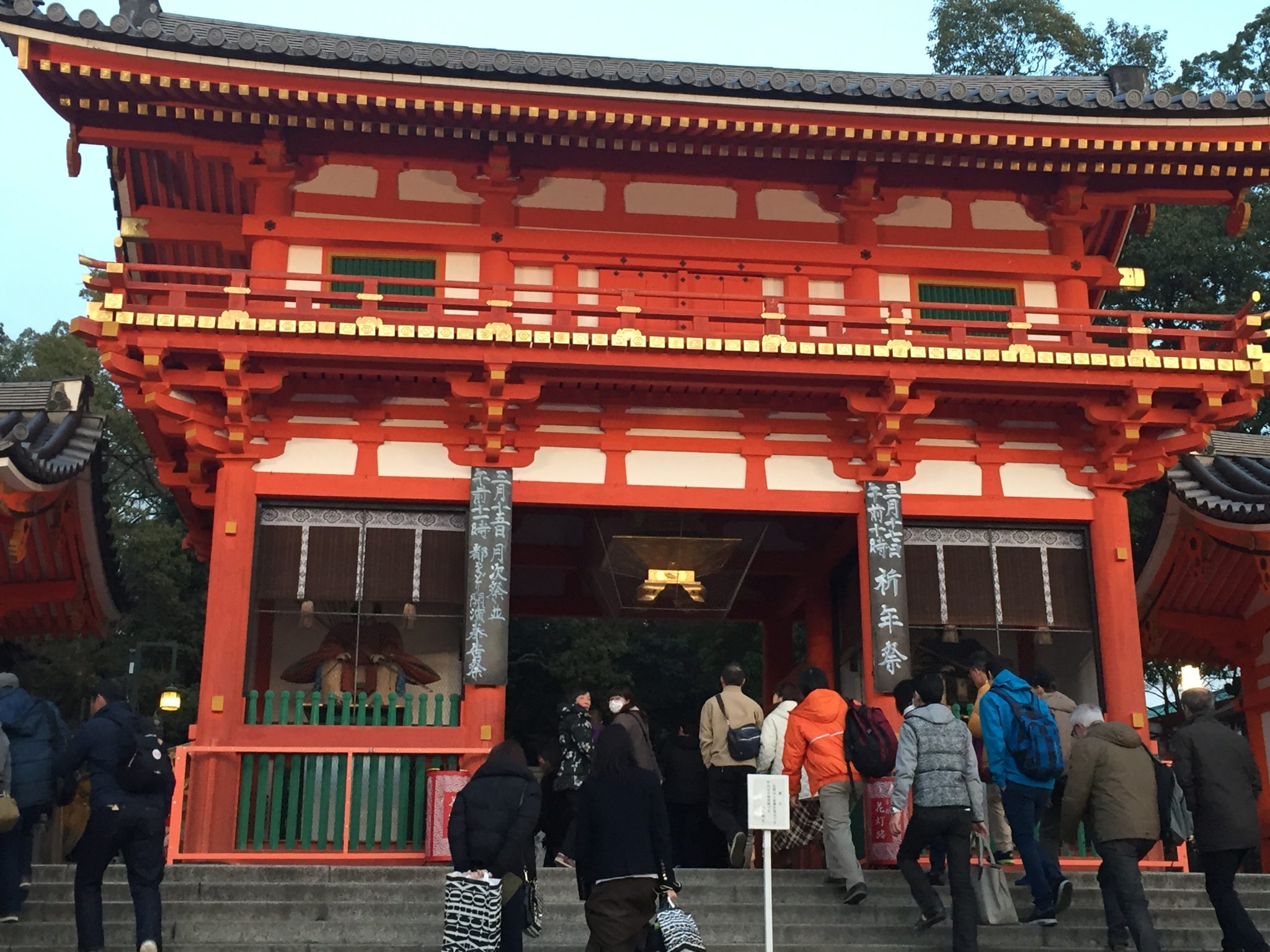 Yasaka shrine is a historical shrine beloved by the locals that was founded in 656.
It has become the symbol of Gion and of the Japanese Shintoism in Kyoto.
In every July, the shrine hosts the Gion Festival, which dates back to the year 869.
The shrine is well lit into the night and their vermilion gate and lanterns are striking.
Yasaka shrine is at the cross of Higashi-oji dori and Shijo dori.
Entrance is free.
You can take City Bus #206 from Kyoto Station and get off at Gion stop, you should be right in front of the western gate.
3.Have a Drink at a Machiya Style Bar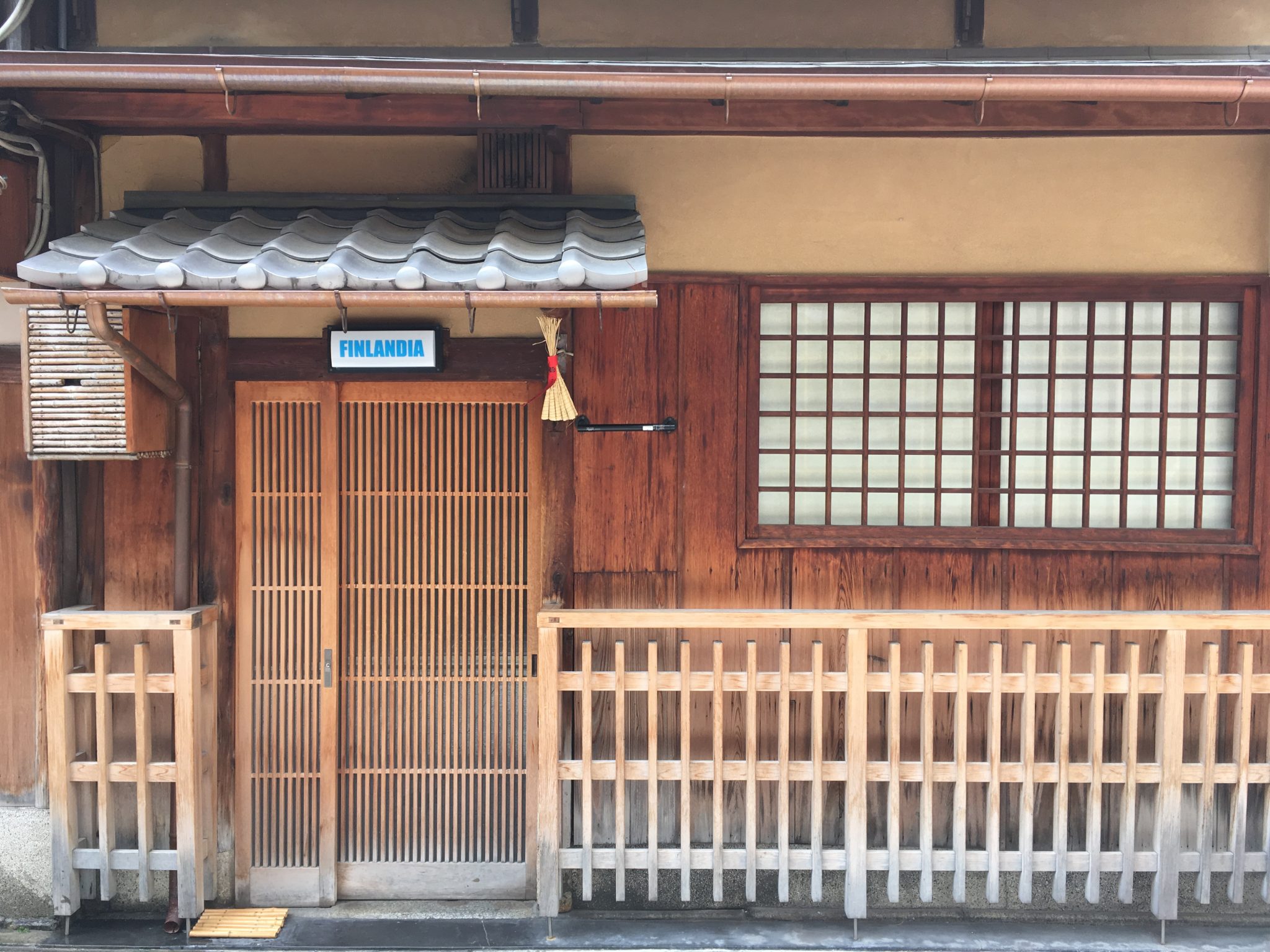 "Machiya" are traditional wooden townhouses.
Machiya in Kyoto have a narrow street frontage but stretches long into the block, often with a nice little courtyard garden hidden inside.
Many of them are beautifully preserved and have been transformed into modern restaurants and bars, especially around Hanami-koji and nearby alleys.
Getting lost in time strolling the nostalgic old capital will sure be the highlight of your Kyoto trip.
When you get tired of walking, hop into one of the bars for a drink among locals.
You can go as the lanterns guide you, or try one of these famous Machiya style bars.
Gion Finlandia Bar, which is a Finish themed bar that used to be a house of a Geiko.
Gion Samboa is another option of a beautiful Machiya style bar, where Whisky Highballs originated.
For a slightly more casual option, go for Tasuki, a tea and sake bar along Shirakawa River, which is located inside a recycled shop called "Pass the Baton."
It is a 120 years old Machiya.
4.Join the Guided Walking Tour, "Go on a Gion Night Walk, Kyoto"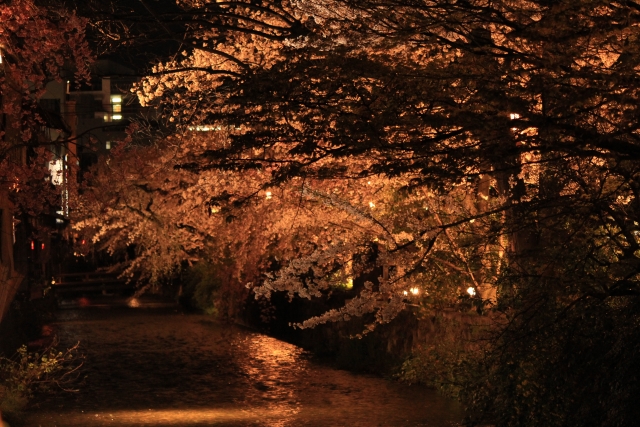 This is a must tour if you want to learn the history of Gion and the life of Geisha.
This very popular guided-tour among foreign tourists.
The tour starts in Gion Shijo Station, where historical building complexes assemble.
You will be guided by a knowledgeable guide, who would introduce you to the inner streets of Gion not many tourists know, including a shrine.
It's beautiful to see the street lanterns illuminate the traditional wooden houses and cobble stones alleys.
After the walk you get the choice of three fun additions. Bar Hopping, Japanese BBQ or RAN Live Music Theatre.
It takes around 2-5.5 hours and prices start from 5,900 yen.
Tours are held from Monday to Friday (except national holidays) .
For details on tour and reservation please see
here
5. Atmospheric Dining in Gion or Ponto-cho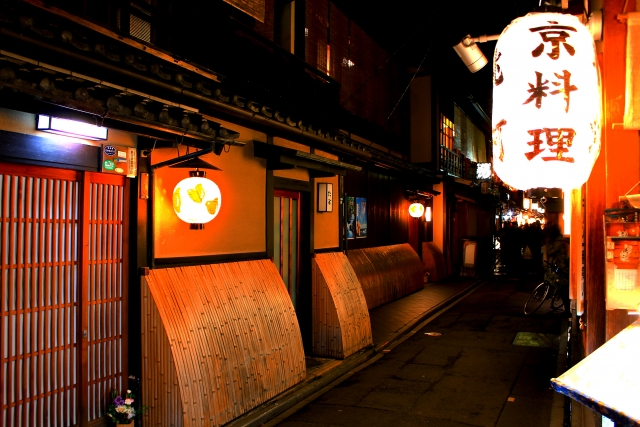 In Gion and Ponto-cho areas, you can have the most atmospheric culinary experience.
If you want to have the best of Kyoto and Japan, indulge yourself with a Kaiseki dinner (traditional multi course meal) in Michelin-started Maruyama or Sasaki (reservation is required) located in Gion.
These hard to reserve restaurants will offer you the experience that goes beyond food: you will be a witness to the arts of Japanese cuisine, an evolving tradition, appreciation for the nature, expression of time and space, and Omotenashi (Japanese hospitality).
You can also head out to Ponto-cho, which is a small alley that stretches from Shijo-dori to Sanjyo-dori.
It has distinctive Kyoto characteristics similar to those of Gion: lanterns-lit alley, nostalgic atmosphere, some exclusive teahouses, and possible sighting of Geiko.
There are over a hundred restaurants and bars offering anything from Kaiseki, Thai cuisine, sushi, to something casual like Okonomiyaki and Starbucks.
You are guaranteed to find what you are looking for.
From May 1 to September 30, there are wooden platforms built overlooking Kamo River, called Kawa Yuka.
Dining while feeling the river breeze is a "must" experience for summer in Kyoto.
To get to Ponto-cho area, you can take CIty Bus to Shijo-Kawaramachi, take Keihan Railway to Gion-Shijo Station or Hankyu Railway to Kawaramachi Station.
I hope you enjoy nightlife with amazing atmosphere in gion!
For your information
If you're looking for unique activities and experiences in Kyoto,you can find them here:

There are also a variety of unique food tours in Japan.

If you are a foodie looking for a nice hang-out plan out in the city with the locals, these tours will truly delight you!

Kyoto:
Kyoto Bar Hopping Night Tour:

Kyoto Night Foodie Tour

Osaka:
Osaka Bar Hopping Food Tour in Namba:

Tokyo:
Classic Food Tour in Shinjuku

Related posts(Including ads)