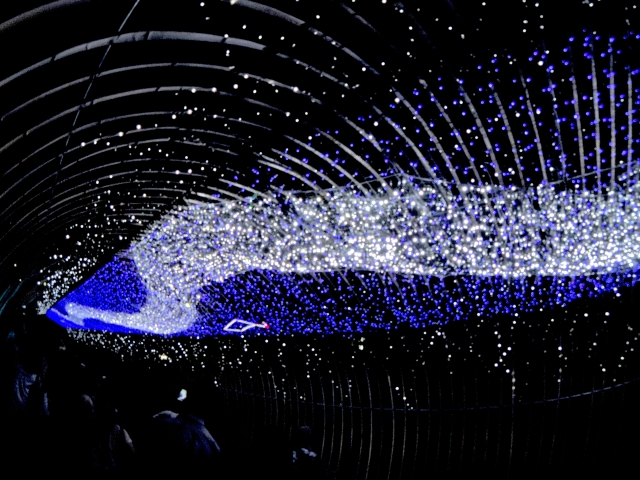 Hi,I'm Keiko from Osaka!

Kyoto's summer can be hot and humid.

But it is also one of the most exciting seasons filled with summer festivals and special events.

It sometimes feels like they could blow the heat away!

Here are 5 ways to beat the heat and enjoy all that Kyoto offers in summer.

Let's enjoy the summer in Kyoto!

Sponsored Links
Local tells 5 things to do in Kyoto in Summer!Must see events and attractions!
1. Gion Festival/祇園祭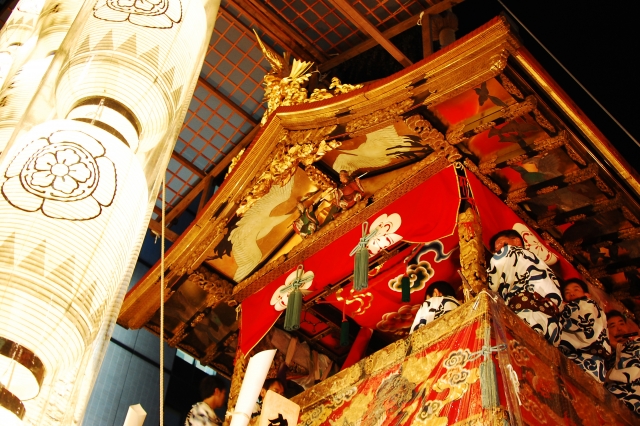 Gion Matsuri (festival) is considered to be one of the three biggest festivals in Japan.
It is a festival of Yasaka Shine, which dates as far back as the year 869.
Although there are many events throughout the month of July in Yasaka Shrine as well as other parts of the city, the absolute highlight of the festival is the procession of the traditional floats (33 in total)called Yamahoko Jyungyo(山鉾巡行), which takes place in the mornings (from 9am) of July 17th and July 24th around Shijo, Kawaramachi and Oike streets.
This procession definitely is a must-see event for Kyoto, being registered as UNESCO Intangible Cultural Heritage.
You will be awe at the enormity and decorative beauties of the floats.
Three evenings leading up to the processions days, the areas around Shijo-dori will turn into a huge Japanese block party, called Yoiyama, filled with the food stalls and festival related displays.
Why don't you experience the Japanese Matsuri atmosphere, by renting a Yukata (a casual summer kimono) and go out to the streets like the locals do?
2. Celebrate the Romantic Star Festival – Kyo no Tanabata/京の七夕鑑賞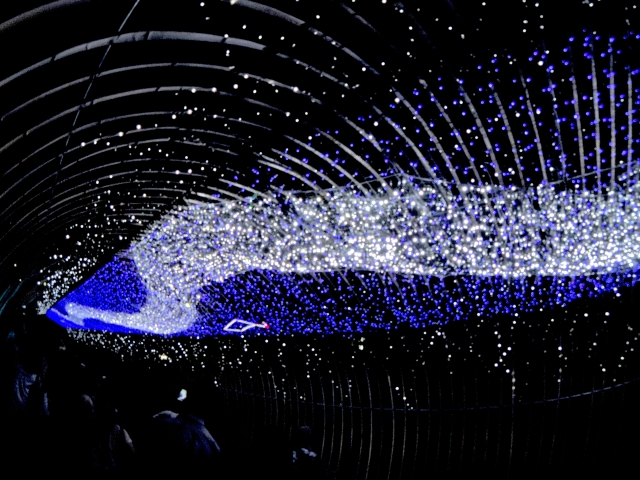 Kyo no Tanabata (Kyoto's Tanabata) is a series of events that are held around August 5th to 11th to celebrate the legend of Tanabata.
According to the legend, two deities in love (representing the stars Vega and Altair) that are separated by the Milky Way are allowed to meet once in a year, on the 7th day of the 7th lunar month.
In modern day Japan, people celebrate Tanabata by writing wishes on small pieces of colored-paper and hanging them on Bamboo either around July or August 7th.
Kyo no Tanabata hosts various events throughout Kyoto, but the most famous ones are at Horikawa and Kamogawa.
In Horikawa, there will be an illuminated walk-path set up to represent the Milky Way.
You can also write your wishes on the post-cards (sold at ¥100) to hang on the Bamboo trees.
At the Kamogawa site, the riverside walk will be decorated with the illuminated bamboo trees as well as bamboo lanterns.
These events could be perfect for a romantic date.
For detailed list of events, please refer to:
Kyo no Tanabata
3. Dining Over the River in Kifune/貴船の川床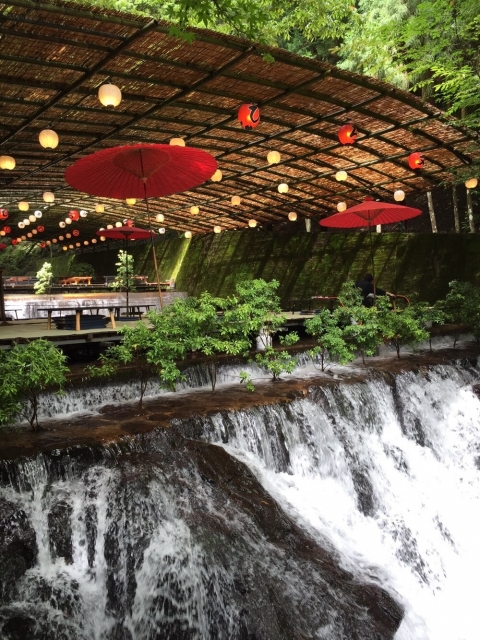 Located 1 hour north of Kyoto, Kifune is known as a place where Kyoto people go for a summer retreat, to get away from the city heat.
During the summer, tatami floors called "Kawadoko" are set up just inches above the rushing cold water of Kifune River, where you can enjoy the scenic and cooling dining experience.
The scenery on the way to Kifune is an experience on its own.
You can take a scenic Eizan Line train from Demachi Yanagi station to Kifune station.
From Kifune, you can take a bus to Kifune Shrine.
Don't forget to visit the Kifune shrine, identifiable by its beautiful lantern-lined staircase.
After done praying, stroll around the area to see which restaurant you want to dine in.
You may go for the traditional Kaiseki (Japanese multi-course meal) or try nagashi-soumen (noodles served in rushing cold water).
4.Get Your Feet Wet at Shimogamo Shrine/下鴨神社参拝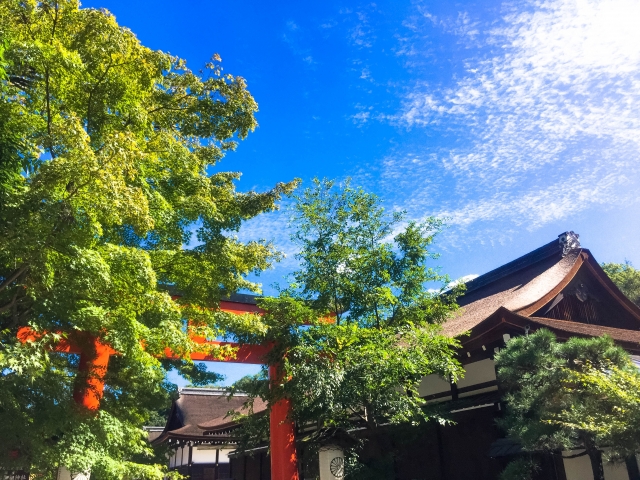 Shimogamo Shrine will offer you a perfect opportunity to explore the shrine while getting a cool down effect.
This Shrine is a World Heritage Site, and is famous for their beautiful lush green forest called Tadasu-no-mori(糺の森), which itself has a cooling effect.
Let's take a walk around Tadasu-no-mori after visiting Shimogamo Shrine.
The Shrine also hosts Mitarashi festival, which literally means "foot washing" festival, which takes place from July 22nd to July 30th for this year.
At this festival, participants would roll up the bottoms of their pants or Yukata, walk through the ground water/pond in front of the Shrine, praying for purity, good health and abundant blessings.
After your prayer, make sure to eat mitarashi dango (sticky rice balls with sweat dipping sauce), which is a popular sweet in Japan that originated here.
There will be many food stalls during the festival.
To get to Shimogamo Shrine, take City Bus #4 or #205 from Kyoto Station, get off at Shimogamo Jinja mae.
5. Watch Daimonji Festival/京都五山送り火鑑賞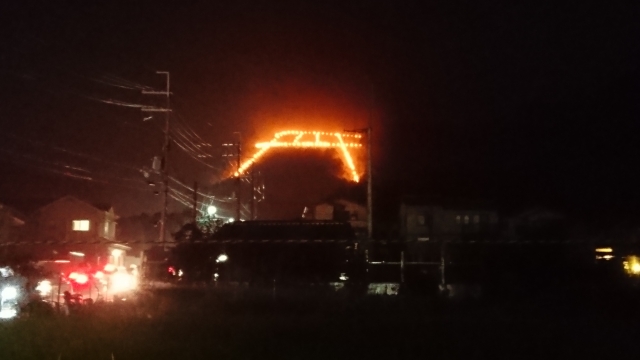 Daimonji festival, or formally called "Gozan no Okuribi," is an event held on the evening of August 16th, to mark the end of Obon season (Obon is when the souls of the ancestors return home from the heaven).
During the festival, 3 Chinese characters and 2 motifs are illustrated with the big bonfires on 5 mountains that surround Kyoto.
The purpose of the bonfires is to guide the souls back to the heaven.
Between 8pm to 8:20pm, the characters and motifs are lit one by one with a 5-minutes interval, starting with the letter "dai" (big), "myouhou (the supreme law)," the boat motif, the left sided "dai," ending with the Torii (the shrine gate) motif.
This bonfire event has been taking place at least for several centuries and has now become the icon of Kyoto summer along with Gion festival.
To see all characters and motifs, you can go to one of the rooftop restaurants of tall hotels, which usually have the Daimonji specials.
But if you want to embrace the festival feel among the locals, sit at the bank of Kamo River to watch the letter, "dai."
I hope you blow the heat away,and enjoy the summer in Kyoto!
For your information
If you're looking for unique activities and experiences in Kyoto,you can find them here:

There are also a variety of unique food tours in Kyoto.

If you are a foodie looking for a nice hang-out plan out in the city with the locals, these tours will truly delight you!

Kyoto Night Foodie Tour:

Kyoto Bar Hopping Night Tour:

Click here for related information:
Local tells 5 Things to do in Gion,Kyoto at night!
Local Guide:10 Things to do near Kyoto Station!Must see places within walking distance
Related posts(Including ads)