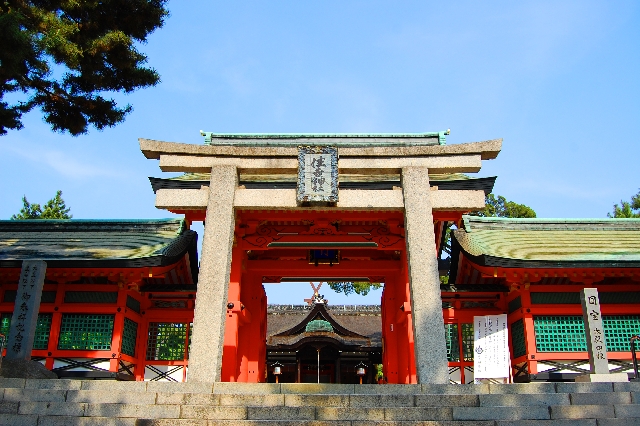 Hi,I'm Keiko from Osaka!

Osaka is called kitchen of Japan.

It means Osaka is home to a lot of different dishes at almost everywhere.
The foods are not only delicious, but also reasonable.

I am happy to live here because I can find very good reastaurant with reasonable price.

I would like to introduce the restaurants near Sumiyoshi taisha shrine which is delicious and reasonable.

Sponsored Links
Local tells Top 5 Restaurants near Sumiyoshi taisha shrine
Hirotaya/廣田屋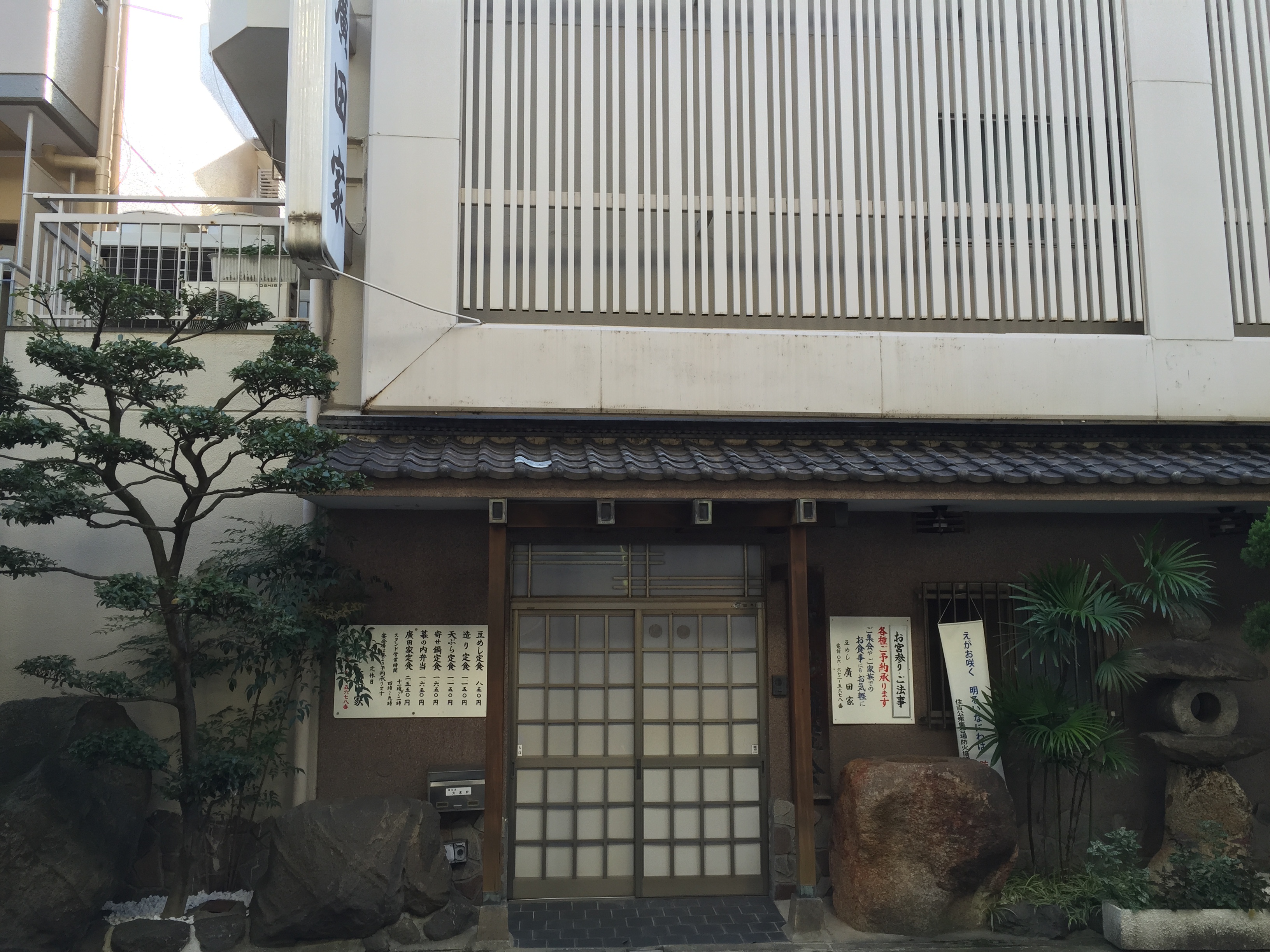 Hirotaya is located 5 minuites from Sumiyoshi taisha shrine.
It is old Japanese restaurant established from Taisho period(It means about 100 years ago!)
This restaurant is famous for Mame gohan. Mame gohan is rice cooked with peas and seasoned with salt.
Famous menu are
Mame gohan teishoku 800 yen
Tempura teishoku 1150 yen
Sashimi teishoku 1150 yen
Teishoku means set menu in Japanese
You can enjoy traditional Japanese food here.
Address:4-40 Nagao-cho sumiyoshi-ku Osaka
Phone:06-6672-5678
Open Hour:11:30-14:00 16:00-21:00(L.O.20:30)
Closed:Thursday
Price:Lunch,1,000〜2,000yen Dinner3,000〜5,000yen
Kokoro/古々路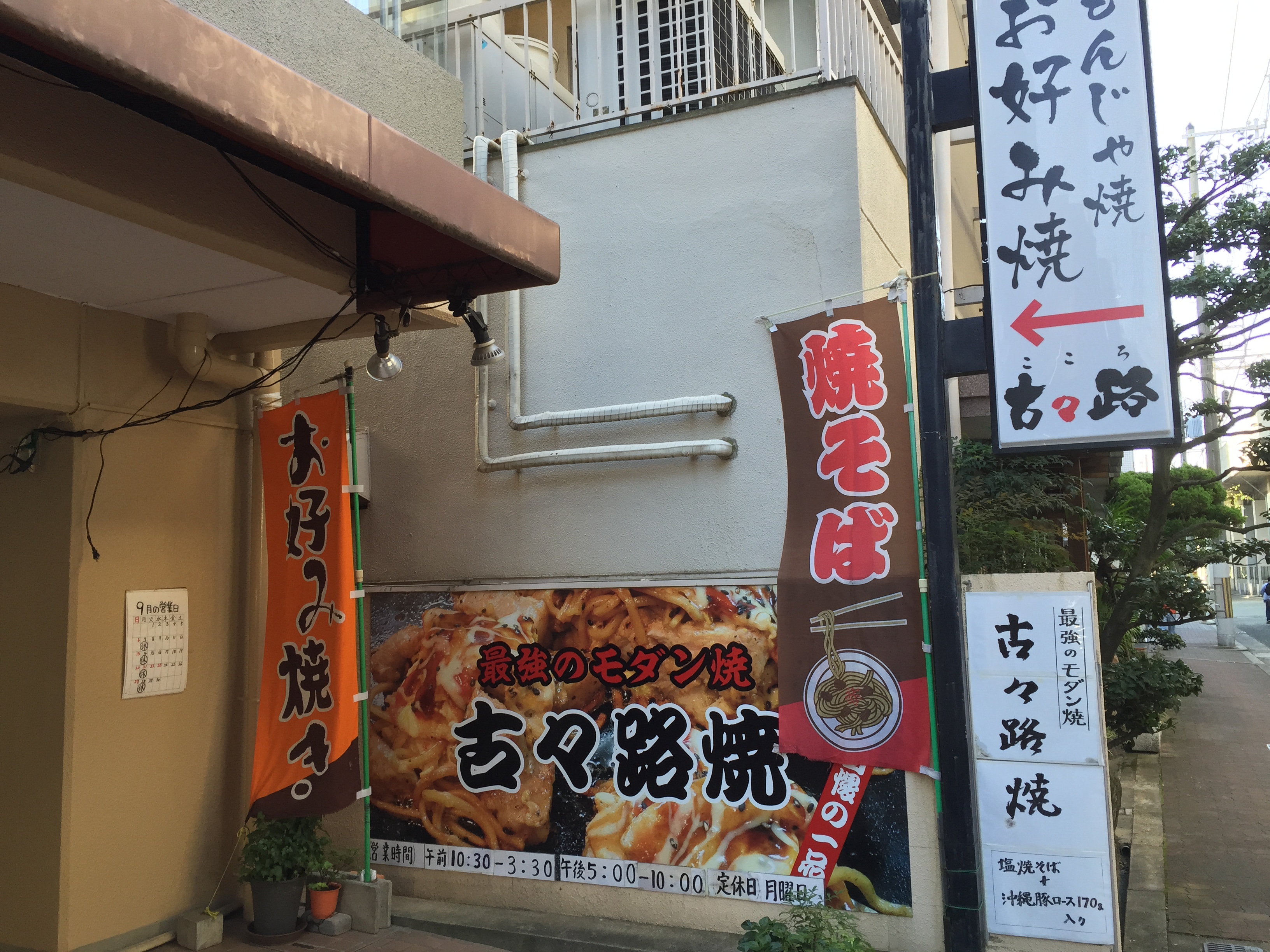 Kokoro is a Okonomiyaki restaurant which offers the varaety of Okonomiyaki.
The owner is making Okonomiyaki more than 35 years!
I especially like Kokoroyaki,which is served with Pork loin and noodles. It is so filling and delicious!
Address:4-6-103 Nagao-cho,Sumiyoshi-ku,Osaka
Phone: 06-6672-8889
Open Hour:Lunch,10:30~15:30(L.O.15:00),Dinner, 17:00~22:00(L.O.21:30)
Closed: Monday
Price:Lunch,1,000~2,000yen Dinner1,000~2,000yen
Yaroku/やろく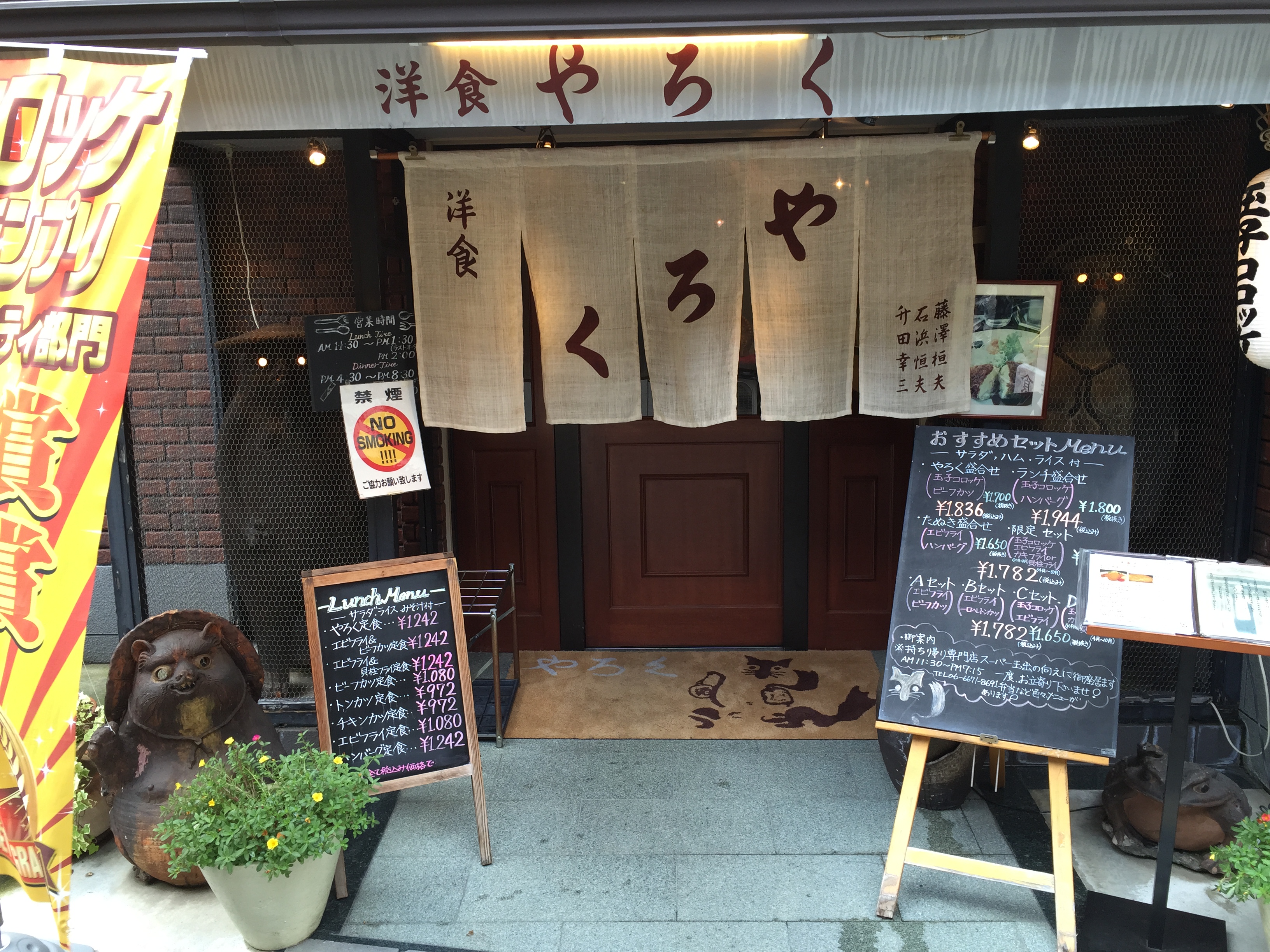 Yaroku is a western-style restaurant which offers a lot of wesern cuisine.
It is long-established restaurant with a history of 80 years! It still maintains classic taste. Local people love this restaurant!
I like Tamago croquette (Egg croquette).It is one of the local speciality at Yaroku.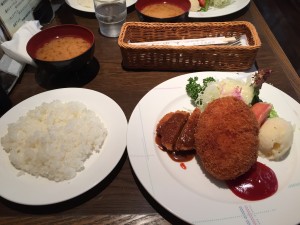 Address:3-30-16 Higashikohama, Sumiyoshi-ku,Osaka
Phone:06-6671-5080
Open Hour: 11:00~13:30 16:30~20:00
Closed:Wednesday, The day after Public holiday
Price: 〜 2,000 yen
Kawakatsu/川勝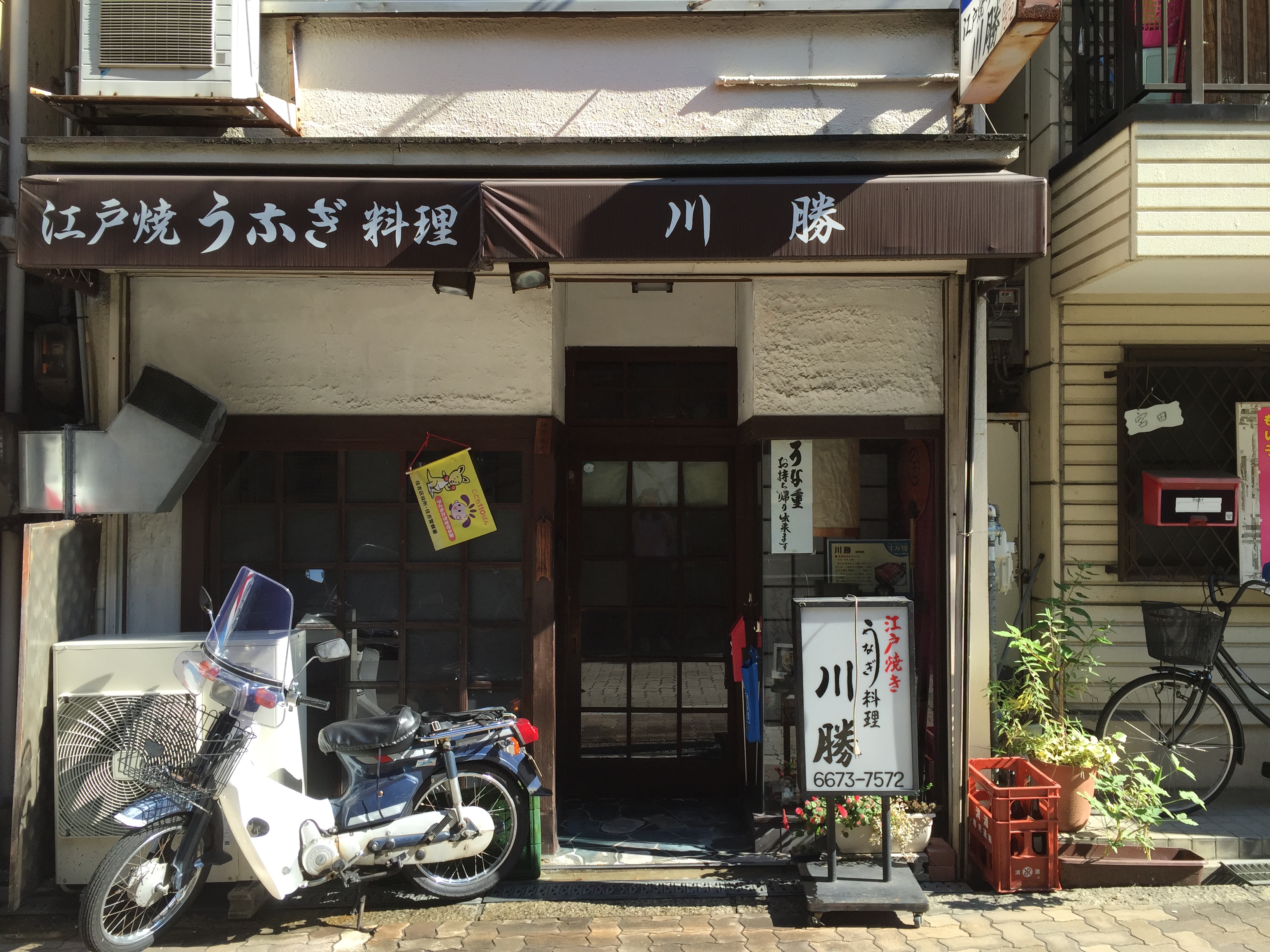 Kawakatsu is a locals favorite eel restaurant.
This restaurant offers you high quality grilled eel. The eel is so fluffy. It will melt in your mouth when you eat it.
The Menu is written in Japanese.
I pick up some of the menu I recommend to you.
うな重 特上 Una-jyu Tokujyou (Superior eel and rice in lacquered box with clear soup of eel liver) 2000 yen.
うなぎの白焼き 上 Unagi no Shirayaki jyou(Unseasoned Grilled eel and rice with clear soup of eel liver) 2000 yen.
Address: 2-4-14 Sumiyoshi Sumiyoshi-ku, Osaka
Phone: 06-6673-7572
Open Hour: 11:00~19:00
Closed: Saturday
Price:Lunch 1,000~2,000 yen (Dinner) 2,000~3,000 yen
Eiraiken/栄来軒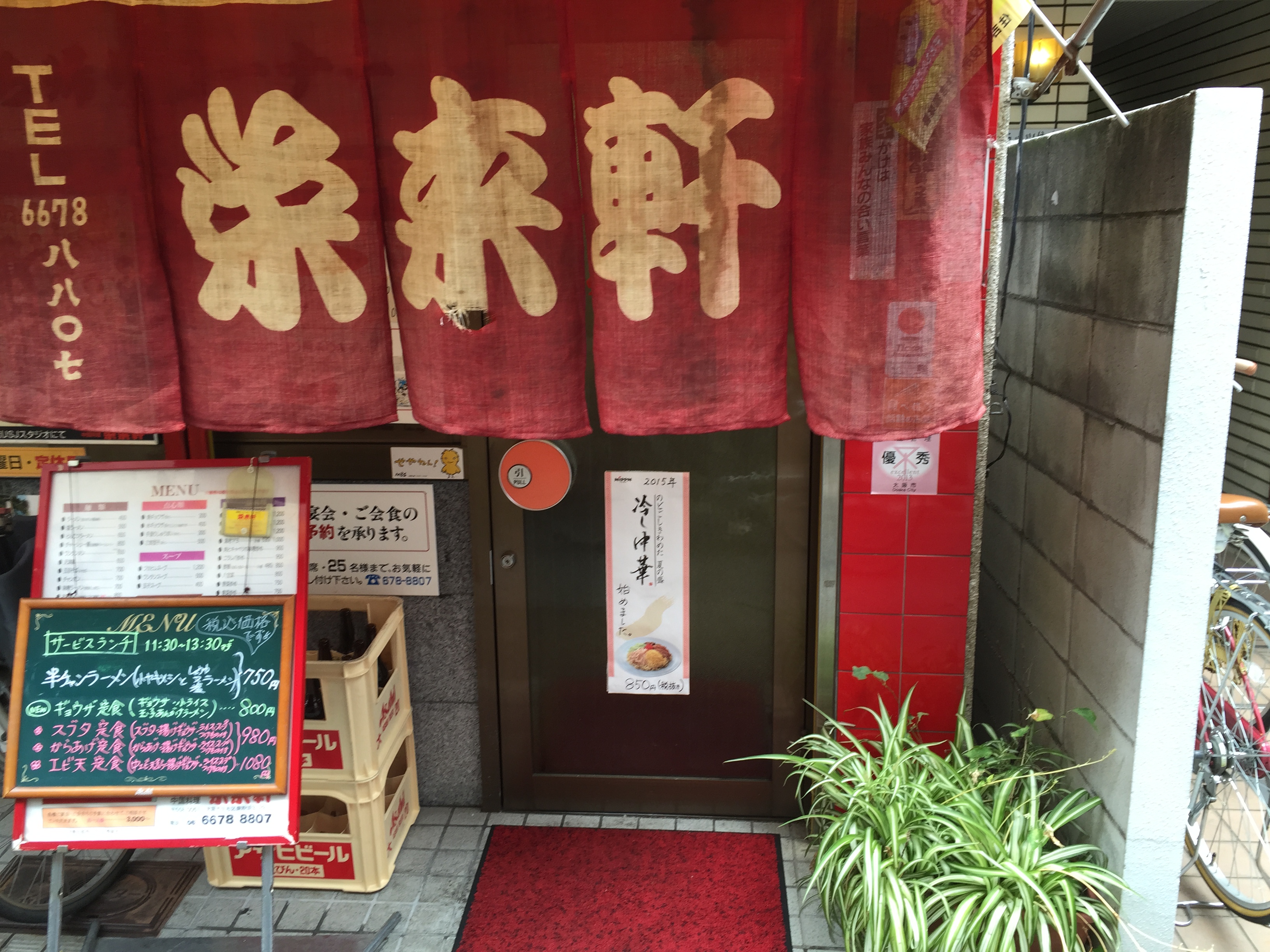 Eiraiken is a chinese restaurant which was established more than 60 years ago. This restaurant was introduced as a good restaurant on TV.
This reastaurant is famous for fried rice. All the food is good and reasonable, that is why it is poplar with local customer.
The dishes I recommend are Kani Charhan( fried rice with crabs) 950 yen and Gyouza( Dumpling) 330 yen
Address:3-29-5 Higashi-kohama, Sumiyoshi-ku, Osaka
Phone: 06-6678-8807
Open Hour: 11:00~14:00 17:00~21:00(L.O.20:30)
Closed: Tuesday
Price:Lunch ~1,000 yen Dinner 1,000~2,000 yen
There are many historical restaurants around Sumiyoshi taisha shrine area. You can feel traditional Japanese atmosphere once you come to Sumiyoshi-area.
Please drop by at a local restaurant when you visit Sumiyoshi taisha shrine!
Click here for related information:
Sumiyoshi Taisha Shrine in Osaka Guide! How to visit a Shrine in Japan
Local tells Top 5 Must-Visit Restaurants in Dotonbori!
Local tells The 30 Top Osaka sightseeing spots in Japan!
Related posts(Including ads)