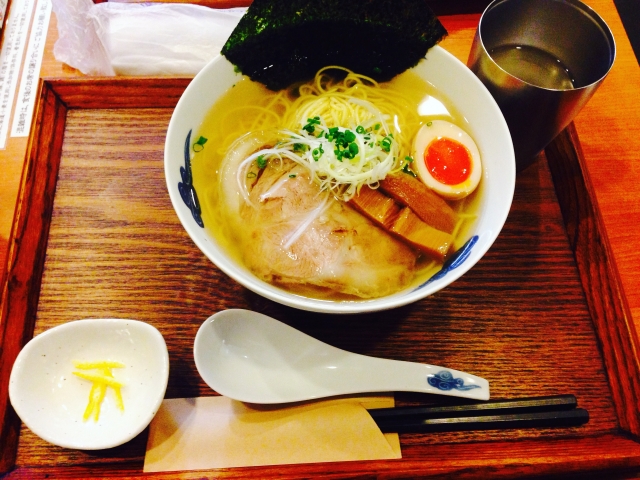 Hi,I'm Keiko from Osaka!

It might seem out of the blue, but Kyoto is famous for its number of ramen shops.

The area called Ichijoji which is located in the sakyo district of Kyoto city,is said to be one of the most competitive district of ramen restaurants.

A lot of ramen lovers come to this area to enjoy delicious ramen not only locals but also from all over Japan.

I would like to introduce you Top 5 best ramen restaurants in Kyoto!

Sponsored Links
Local tells Top 5 Best Ramen Restaurants in Kyoto!The most popular shops among locals
1. Gokkei/極鶏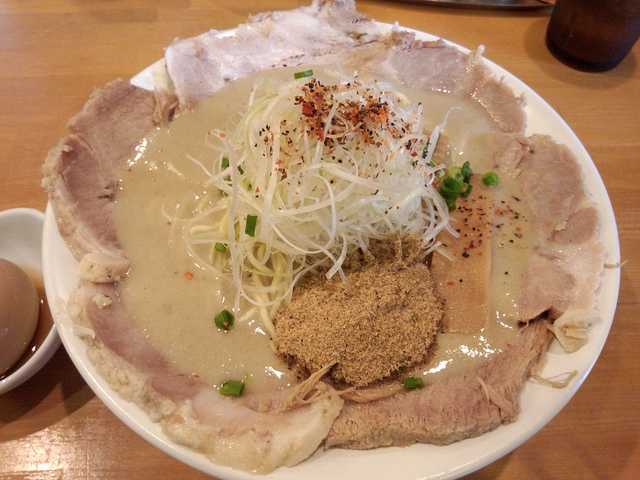 Gokkei is one of the best known ramen shops in Ichijoji, which is the most competitive marketplace for ramen in Kyoto.
Kyoto ramen is best known for their "Tonkotsu Shoyu Ramen", ramen made with soup from pork belly and bones mixed with soy sauce.
However there are other types of ramen, such as the ones served in Gokkei, where the soup is rather thick and heavy and has a creamy texture.
Their soup is so thick that even if you place your china spoon on it, it will not sink:)
There are only 4 types of ramen on the menu: Toridaku, Akadaku, Kurodaku, and Uodaku. Toridaku, a simple ramen
Condensing the delicious flavor of chicken, is their main menu, and is also written on the shop curtain hanging at the entrance of the shop.
Akadaku has red pepper sprinkles as a topping, Kurodaku with garlic oil, and Uodaku comes with sprinkled fish powder.
There are only 13 seats, so it is highly recommended you avoid visiting during lunch time when people wait and make lines outside.
Address: 29-7 Nishitojikawara-cho, Ichijoji, Sakyoku, Kyoto
Location: 6 minute walk from Ichijoji Station
Phone: 075-711-3133
Price: ~1,000yen
Open Hours: 11:30 ~ 22:00 (closes when they are out of soup)
Closed:Mondays
Map
2. Ramen-Ya Akihide/らーめんや亜喜英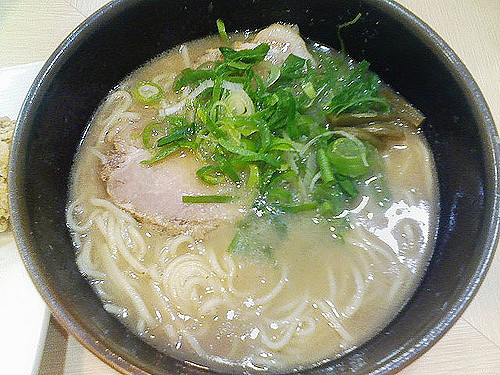 If you are lucky enough, you will be able to taste the delicious ramen of Akihide.
Though it is said that Akihide is open from 6 to 10pm, according to locals, this shop is almost always closed.
Their ramen is made from a special condensed soup called Junnoko, which is made by simmering chicken bones and pork for a long period of time.
Junnoko ramen is their most popular dish, and it has a mellow and tasty soup that attracts customers from all over the country.
Because the shop is so small consisting of only 9 seats, there are several rules such as taking numbered tickets to wait in line outside, and leaving the shop immediately after finishing your bowl of ramen.
For customers, Akihide has an official twitter account that tweets 30 minutes prior to opening time if they will open or not, so if you are planning on visiting this shop, it is a must to check their twitter before you go.
Address: 5-2, Ichijoji-kita Ohmaru-cho, Sakyo-ku, Kyoto
Location: 4 minute walk from Ichijoji Station
Phone: 075-702-5611
Open Hours: Check Twitter!(Most of the time they open between 18:00 and 23:30)
Price: ~1,000 yen
Map
3. Tentenyu Main Shop/天天有 本店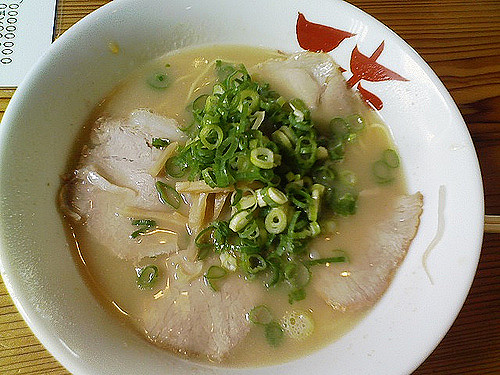 Tentenyu's main shop is located in the Ichijoji area, same as the 2 shops introduced earlier.
Tentenyu first opened in 1971, and so it is known as one of the oldest, most known ramen shops in this area.
Although it has branch stores in Tokyo and other places around Japan, the main shop's ramen is an exception.
The soup is made from thick chicken broth and soup from different sorts of vegetables.
The taste of the soup is not too thick, but has a strong flavor of the ingredients and is also a little sweet at the same time.
There are various topping ingredients on the table such as red pickled ginger and red pepper, and you can use them to change the flavors to your favor.
Address: 49 Nishisuginomiyachō,Ichijoji Sakyo-ku, Kyoto
Location: 4 minute walk from Ichijoji Station
Phone:075-711-3255
Price:~1,000yen
Open Hours: 18:00~ 2:30am
Closed:Wednesdays
Map
4. Inoichi/猪一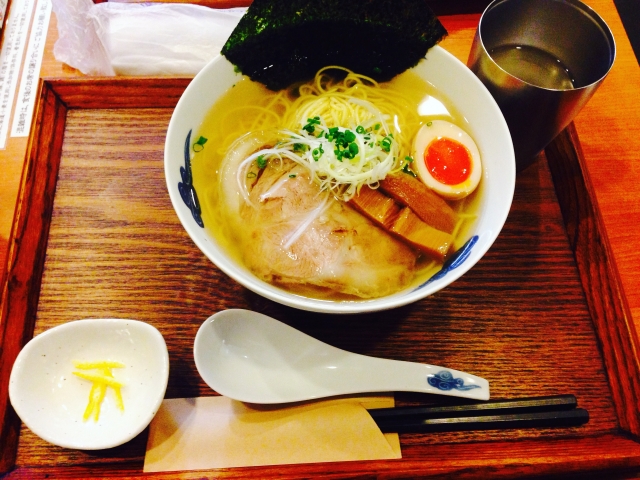 Inoichi specializes in the magnificently flavored soups made with chicken stock and seafood flavors.
There is a choice between white and black shoyu (soy sauce) for the soup. The ramen bowl consists of delicious chashu, a soft and tender pork steak that is commonly topped on ramen.
Inoichi uses "Kyo no Miyako Mochi Buta" for their chashu, a premium local brand of pigs that is known for its fine meat and fats.
No wonder it tastes so good!
There is also a free Tororo Konbu (type of dried seawead that turns soft and slimy when put in liquid) topping placed on the table, and I highly reccomend you use is after eating half the bowl of ramen without any toppings.
Address: 1F Ebisu Terrace, 528 Ebisuno-cho, Shimogyo-ku, Kyoto
Location: 6 minute walk from Kawaramachi Station
Phone:Not open to the public
Open Hours: Lunch 11:30 ~ 14:00 Dinner 17:30 ~ 22:00
Closed Mondays
Price:~1,000yen
Map
5.Sen No Kaze/千の風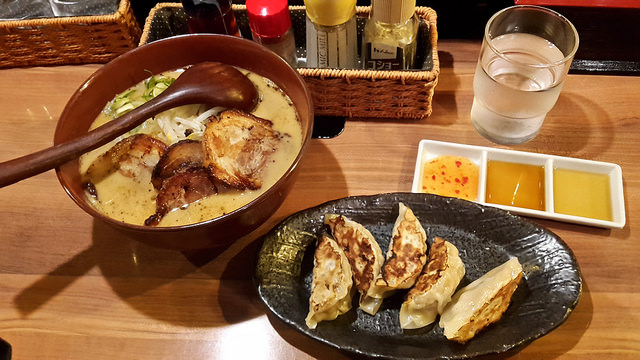 The concept of this ramen shop is to offer customers with healthy and delicious ramen.
They specialize in Shio ramen, meaning it is white and the soup is salt-based. It is topped with chashu, which is very tender and soft.
There are 3 different types of set menus: ramen only, ramen and gyoza, or ramen, gyoza, and rice.
As I mentioned before, Sen No Kaze values healthiness of the ramen they serve, so they even have a vegan ramen menu for vegetarians.
Although this shop is not that famous in Japan, it is especially very popular from foreigners, mainly because of the mild flavor and soft texture of the soup, unlike other Kyoto ramen.
Address:580 Nakanomachi, Sinkyogoku Shijo-dori Agaru, Nakagyo-ku, Kyoto
Location:5 minute walk from Hankyu Kawaramachi Station
Phone: 075-255-0181
Open Hours: 12:00 ~ 22:00
Closed Mondays and Tuesdays
Price: ~1000 yen
Map
I think personal preference for ramen really varies,some like Shoyu-ramen, others like Tonkotsu ramen.
These 5 ramen restaurants are very popular among locals, try this ramen and let me know what you think of it!
For your information
If you're looking for unique activities and experiences in Kyoto,you can find them here:

There are also a variety of unique food tours in Japan.

If you are a foodie looking for a nice hang-out plan out in the city with the locals, these tours will truly delight you!

Kyoto:
Kyoto Bar Hopping Night Tour:

Osaka:
Osaka Bar Hopping Food Tour in Namba:

Tokyo:
Classic Food Tour in Shinjuku

Click here for related information:
Top 10 Must-Eat Foods ranking in Kyoto!Enjoy Local Specialties!
Related posts(Including ads)