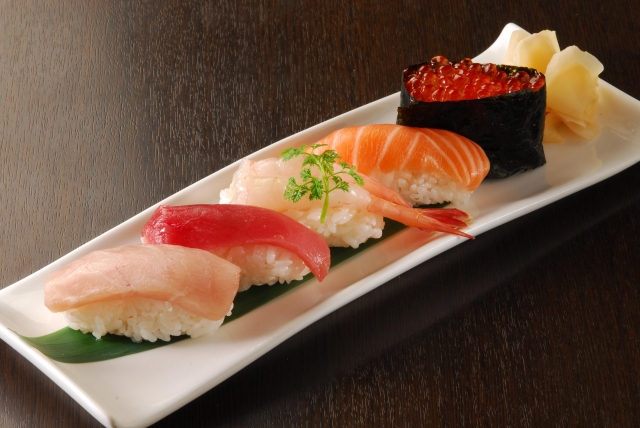 Sushi is the most famous Japanese dish outside of Japan, and one of the most popular dishes for Japanese themselves.

I have tried Sushi in Germany, England, and Canada. It was very unfortunate that some of the Sushi restaurants in overseas are very different from original Sushi in Japan.

I would like you to eat fresh and delicious Sushi in Osaka,and I will introduce you top 5 best Sushi restaurants in Osaka.
Sponsored Link
Top 5 best Sushi restaurants in Osaka!
1.Koyoshi Sushi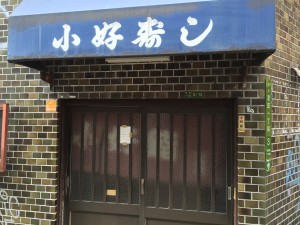 Koyoshi Sushi is a very small restaurant run by a husband and wife. They serve fresh and excellent Sushi. I especially like friendly atmosphere here.
I recommend you to eat Unagi(eel) , Anago(conger eel) and salmon here.
Koyoshi sushi restaurant is easy to miss so keep your eyes peeled for the curtain sign shown above!
Address: 1-3-12 Shibata Kita-Ku, Osaka
Location: 3 minutes from Hankyu Umeda station. 5 minutes from subway Midosuji-line Umeda station.
Phone: 06-6372-5747
Open Hour: Mon,Tue, Thu-Sat,18:00~23:00
Closed: Wendesdays,Sundays,National holiday
Price:(Dinner) 6000~8000 yen
2.Endo Sushi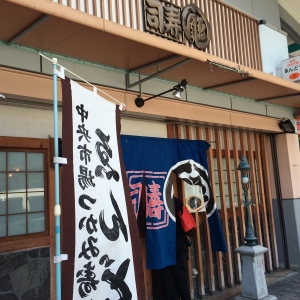 Endo Sushi is a more than 100 year-old beloved sushi restaurant in Osaka. The sushi here is really fresh and melt in the mouth especially the toro. This restaurant opens early morning, you can enjoy Japanese sushi as a breakfast!
Address: 1-1-86 Noda Fukushima-ku Osaka City
Location: 10 minutes from JR Noda station.
10 minute from subway Sennichimae Tamagawa station.
Phone: 06-6469-7108
Open Hour: Mon-Sat AM5:00 ~ PM2:00
Closed: Sundays and National holidays
Price:3000~4000 yen
3.Shinakashisushi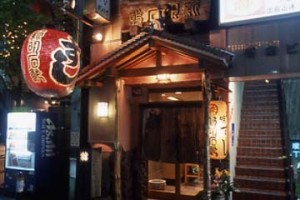 This restaurant is a little expensive to compare to the other restaurants. But if you like Toro(Tuna) I reccomend you to go Shinakashisushi restaurant.
You can eat a varaety of fresh Toro here.
Address: 2-4-11 Higashishinsaibashi Chuo-ku Osaka Osaka
Location: 5 minutes from Midoduji-line Shinsaibashi station 6 exit
Phone: 06-6213-0911
Open Hour: Mon-Sat 17:00~25:00
Closed: Sundays,National holiday
Price:(Dinner) 10000~15000 yen
4.Yakko Sushi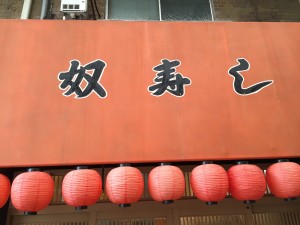 Yakko sushi restaurant is in tenjinbashisuji shopping street which is longest shopping street in Japan.
I used to live around this area, so I often been to sushi restaurant.There are many sushi restaurants around this area,and I feel Yakko Sushi restaurant is the best! You can enjoy great sushi with reasonable price.
Address: 5-6-22,Tenjinbashi,Kita-ku,Osaka
Location: 10 minuites from JR loop line Tenma station.
10 minutes from Subway Sakaisuji-line Ogimachi station
Phone: 06-6358-4427
Open Hour: Mon-Wed, Fri-Sun 12:00~22:00
Closed: Thu
Price:(Lunch) 2000~3000yen (Dinner) 2000~3000 yen
5.Hontozushi Kaiba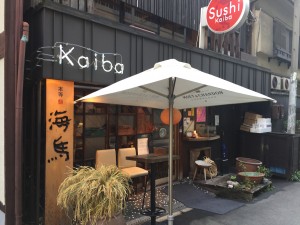 This restaurant is located a fashionable area called Kitahorie in Osaka.
All the menu is written in Japanese. I reccomend you to order Omakase course (Chefs choice) .There are 3 types of Omakase course, 1500 yen(10 piecces of Sushi) 3000 yen (10 peices of Sushi),5000 yen (16 pieces of Sushi)
Address: 1-15-22,Kitahorie,Nishi-ku,Osaka
Location: 5 minutes from Subway Yotsubashi-line Yotsubashi station 6 exit
Phone: 06-6532-2918
Open Hour: Mon-Sat 16:00~23:30(L.O. 23:00)
Closed: Irrgular holidays(GW, Obon Period, New years day)
Price:(Lunch)1000~2000 yen (Dinner) 6000~8000 yen
It was difficult for me to pick up top 5 best sushi restaurant since there are many good Sushi restaurants in Osaka.
The only one problem is language at Sushi restaurant. Most of the staff cannot speak English.
I will write some of the famous Sushi menu below.
Maguro (Tuna)
Salmon(Salmon)
Ebi(Shrimp)
Amaebi(Sweet Shrimp)
Unagi(Eel)
Hamachi(young yellowtail)
Ika(Squid)
Kanpachi(Amberjack)
Toro(Fatty tuna)
Tamago(sweet egg)
If you have troubles with Japanese, please feel free to ask me at Email:univaearth@gmail.com
Click here for related information
Top 5 best Conveyor Belt Sushi restaurant in Osaka!
Top 5 best Michelin Star Sushi restaurants in Osaka 2017!
Sponsored Link