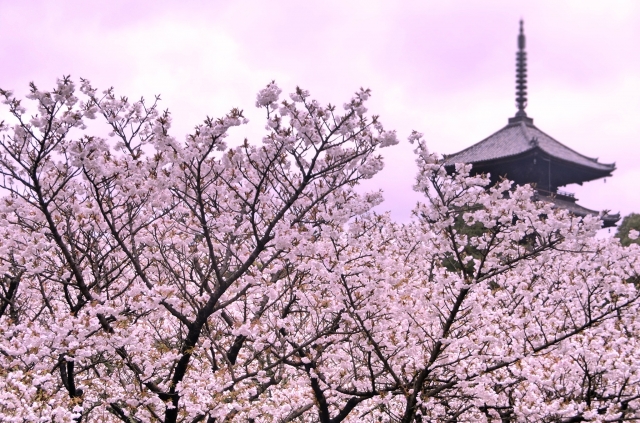 Hi,I'm Keiko from Osaka!

Visiting Kyoto in Spring is one of the best ways to explore the beauties of Japan.

Though there are many ways to enjoy this magical season.

Here are 5 things you can do to fully embrace the start of Spring like the Japanese do.

Sponsored Links
Local Guide:5 Things to Do in Kyoto in Spring! Enjoy the beautiful season in Japan
1.Hanami/Cherry blossom viewing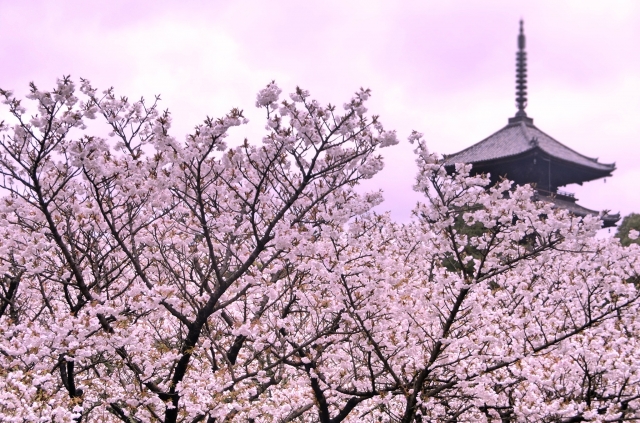 "Hanami" can be translated as cherry-blossom viewing, but traditionally involves a picnic party with friends and coworkers or strolling under the cherry blossoms.
There are many great Hanami spots in Kyoto.
Here are a few ideas to start you with.
You can have the historical Hanami experience at Daigo-ji temple where the famous general, Hideyoshi Toyotomi, hosted a Hanami party in the 16th century.
In this UNESCO Heritage site, there are over 1,000 cherry trees, including the very popular weeping cherry tree, which is over 150 years old.
You can take a bus or the tozai subway line to Daigo-ji stop or station.
Philosopher's Path is a beautiful canal path that connects Ginkaku-ji (Silver Pavilion) and Nanzen-ji temple.
Along the path are hundreds of cherry trees as well as charming cafes and restaurants, making it a perfect path for a slow spring stroll.
Kyoto Gyoen is a huge park attached to the Kyoto Imperial Palace.
There are various types of cherry trees, totaling to more than 1,100.
Why don't you buy a hanami bento (lunch box) from a nearby department store or a convenience store and try a picnic underneath cherry blossoms among the locals?
2. Watch Miyako Odori by Geisha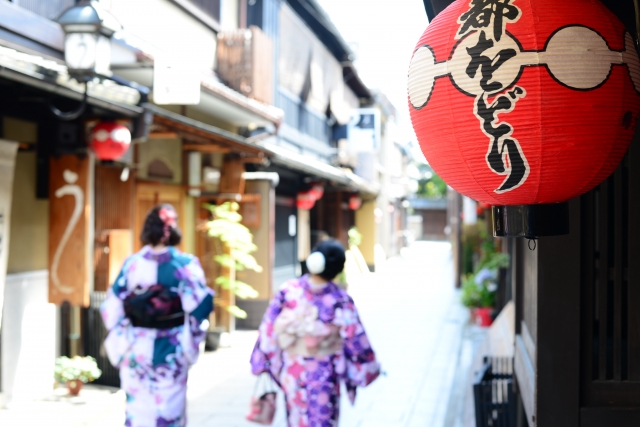 It is a dream of any traveler, foreign or Japanese, to watch the real Geisha (or Geiko, as they are referred to in Kyoto) perform, which could cost a fortune.
However, there is a special event during the month of April where you can watch the cultural performances by Geiko without breaking your wallet.
This yearly spring performance is called "Miyako Odori" and it is a one-hour show that celebrates the traditional dance, music and costumes.
A ticket costs between ¥2,000 to ¥4,600 depending on your seat selection.
Do note, however, that photographs are not allowed during the performance.
For reservations and further details, please visit:
MIYAKO ODORI
3. Ride the Sagano Romantic Train through the Spring Mountain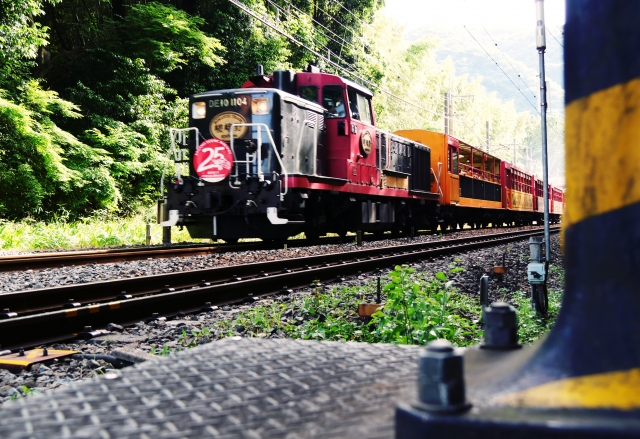 Sagano Romantic Train is a sightseeing train that operates between Saga and Kameoka Torokko Stations.
The old fashioned train called "Torokko" runs slowly through the green ravine and the pink canopy of cherry blossoms, taking around 25 minutes one way.
There are 4 stations along the line surrounding famous tourist spots such as Jojakko-ji temple, the bamboo groves, and UNESCO heritage Tenryu-ji temple.
Once you get to Kameoka Station, you can either take the same train back, walk to the nearby JR station (Umahori) or take a river cruse back to Arashiyama.
One way fare of the Sagano Romantic Train is ¥620 (¥310 for children).
During the peak of cherry blossoms, you might want to purchase your tickets in advance.
Tickets can be purchased either at Torokko Stations, JR ticket offices, or major tourist agencies.
4. Follow the Path of 2,500 lanterns at Kyoto Higashiyama Hanatouro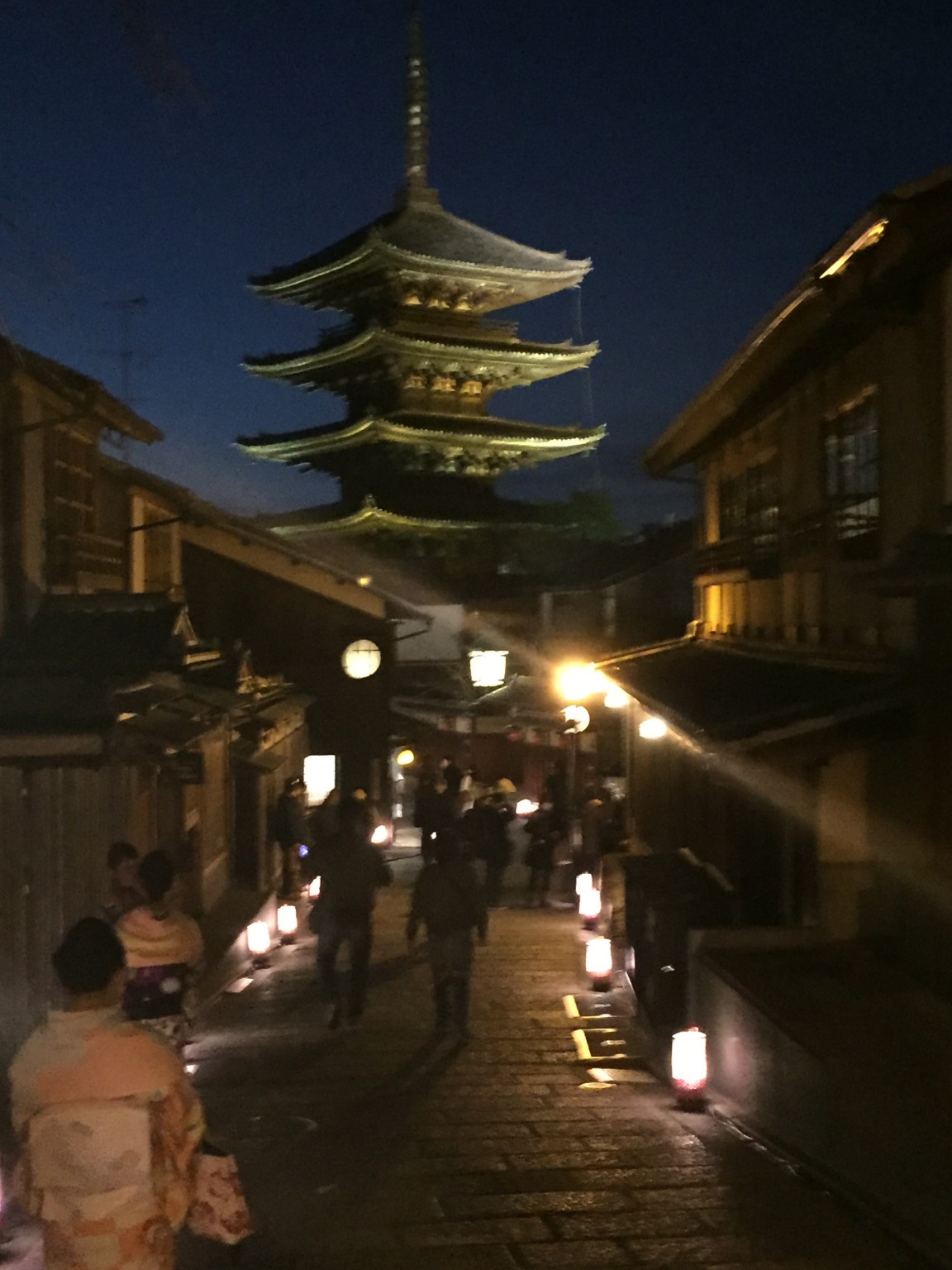 There is a lantern festival, Hanatouro, held from the beginning to middle of March.
More than 2,500 lanterns and numerous flower exhibits illuminate the 5km stretch in Higashiyama district, from the Kiyomizu temple, Kodai-ji Temple, Yasaka shrine, Chion-in temple, then to Shoren-in temple.
The shrine and temples are lit and are open to the public at nights.
At Yasaka shrine, you can watch the short performances by Maiko (apprentices Geiko).
There is also the fox wedding parade, known to be auspicious: A bride with traditional attires wearing a fox mask parades between Chion-in temple and Kodai-ji temple.
To go to Kiyomizu temple, take the 100 Line Bus from Kyoto Station, get off at Gojyozaka stop.
From there, just follow the lanterns.
5. Go to Special Exhibitions at Temples and Shrines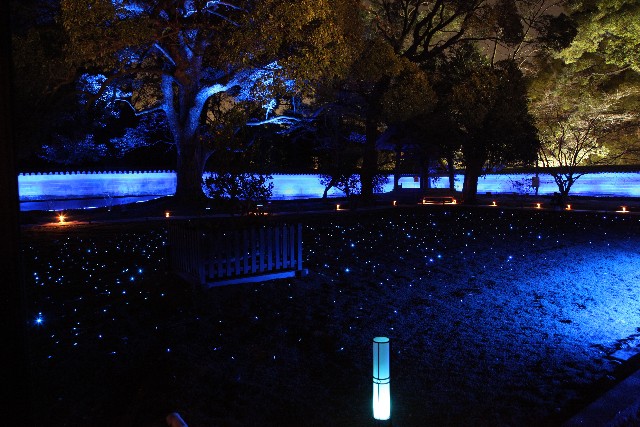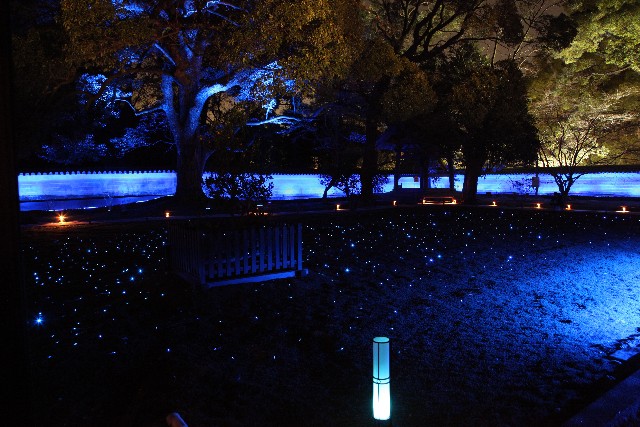 Many of the temples and shrines host special exhibitions in time for the cherry blossom season.
For example, temples and shrines are illuminated and are open past the normal visiting hours to allow tourists to enjoy the night views.
Illuminations at Kodai-ji temple, Kiyomizu temple, and Hirano shrines are among the most popular ones.
To-ji temple's five-story pagoda is an icon of Kyoto.
Though usually tourists cannot go inside the Pagoda, during the spring season (end of April to May), the first floor will become open to the public.
The night view of the famous Fuji cherry (13 meters high, 120 years old) against the backdrop of the golden lit pagoda is also a must see (the cherry will peak around end March to mid April).
Annraku-ji temple, just off the Philosopher's path, opens its door to the public only several weekends during the time of cherry blossoms, azaleas, and the fall foliage.
The temple is fairly quiet, and one of the few places where one can enjoy the cherry blossoms away from the crowds.
Tofuku-ji temple's Sanmon gate, a national treasure, becomes open to the public during the spring season, where tourists can go up to the second floor to admire the cultural artifacts as well as the view of Kyoto City.
Though the temple is more known for its maples during the autumn, the young green maple leaves that spread underneath the temple's beautiful wooden bridges are absolutely picturesque.
The temple is only one stop away from Kyoto station on JR Nara line.
I love walking around Kyoto in the spring time.
It's the best season to stroll through the gardens, small alleys, natures in Kyoto.
I hope you enjoy the beautiful scenery of Kyoto in spring!
For your information
You can apply for a wide variety of fantastic tours and activities in Kyoto from overseas through
Voyagin
Click here for related information:
Local tells Top 10 best places to see cherry blossoms in Kyoto! Hidden places only locals know about
Local Guide:Arashiyama romantic train Review & Helpful tips!
Local Guide:Higashiyama Hanatouro in Kyoto 2017!Must-see Temples and Events!
Related posts(Including ads)