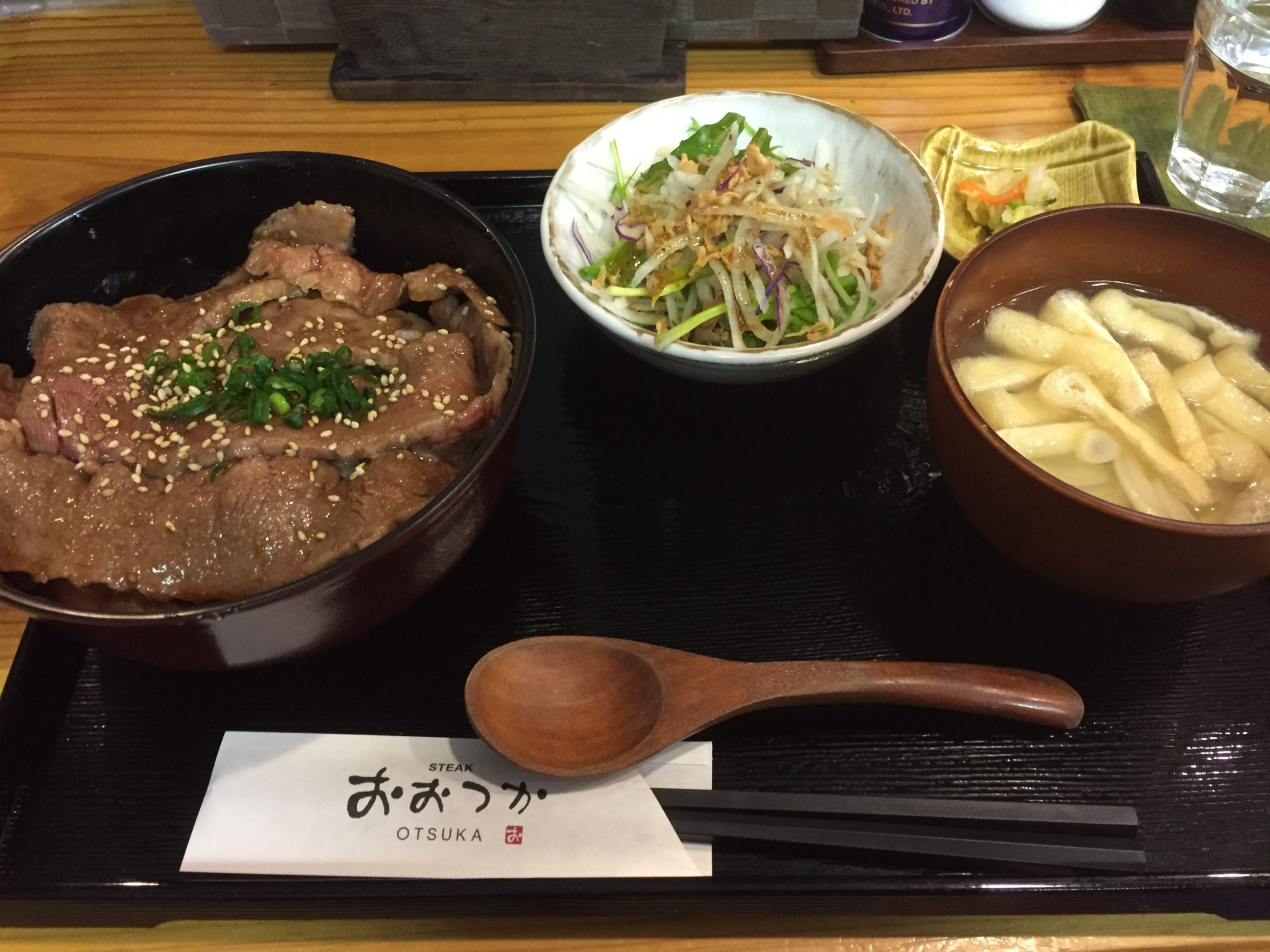 Hi,I'm Keiko from Osaka!

Kyoto has a wide variety of dishes from high-end to casual such as Kaiseki,Tempura and ramen.

There are abundance of Kyoto restaurants information available, so it might be difficult for you to choose one.

This time I picked up top 5 popular restaurants among locals and foreign tourists in Kyoto.

Here are the Top 5 Must-eat restaurant's list in Kyoto!

Sponsored Links
Local tells Top 5 Must-eat restaurants in Kyoto!Enjoy the best casual dining!
1.Hamasaku/京ぎをん 浜作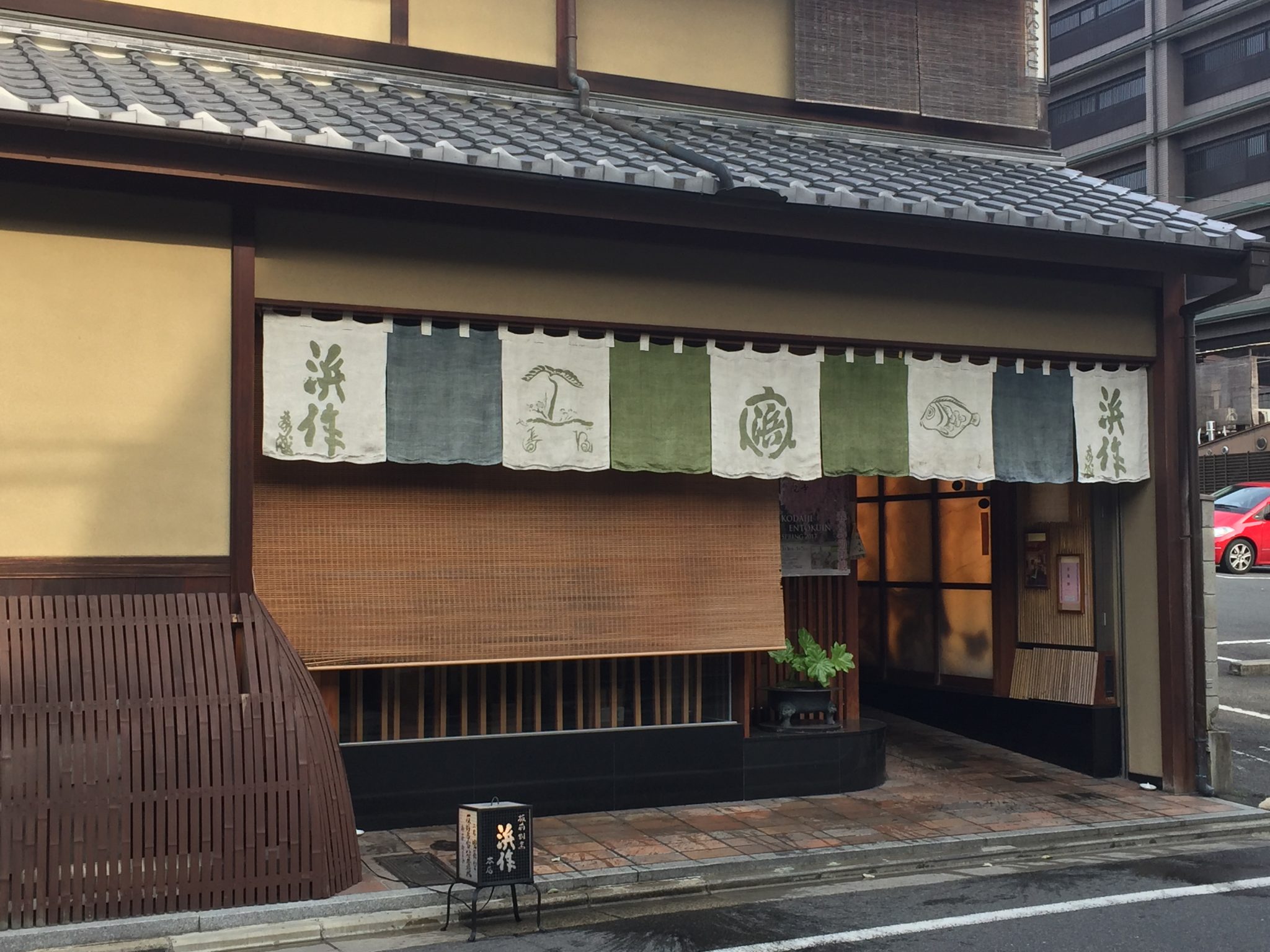 Kyogion Hamasaku is one of the two starred Michelin restaurants in Kyoto.
It was originally established in 1926 as the first kappo-style restaurant in Kyoto.
Kappo means traditional and sophisticated Japanese cuisine.
Many celebrities visited Kyogion Hamasaku. For example,the Japanese imperial family or Kawabata yasunari who was a famous Japanese novelist,Charlie Chaplin,The king of comedy and Prince Charles in UK loved Gion Hamasaku.
The 3rd generation owner and chef, Mr.Hiroyuki Morikawa says the beautiful dishes are like "the art for a moment".
He expresses the beauty and rich colour of Japan's four seasons in his dishes.
There is a chef's selected course. He arranges the menu depends on the each customer's preference and flavors.
If you want to enjoy authentic Kyoto cuisine, Gion Hamasaku is the must go place in Kyoto!
Reservation is a must.
Address: 498 Shimogawara-cho, Gion Yasaka Toriimae-sagaru, Higashiyama-ku, Kyoto
Location:10 minutes from Keihan Gionshijo station
Phone: 075-561-0330
Open: Dinner 17:00~
Closed: Wednesday and the last Tuesday every month
Price :Dinner 30,000yen~
2.Hafuu Honten/はふう 本店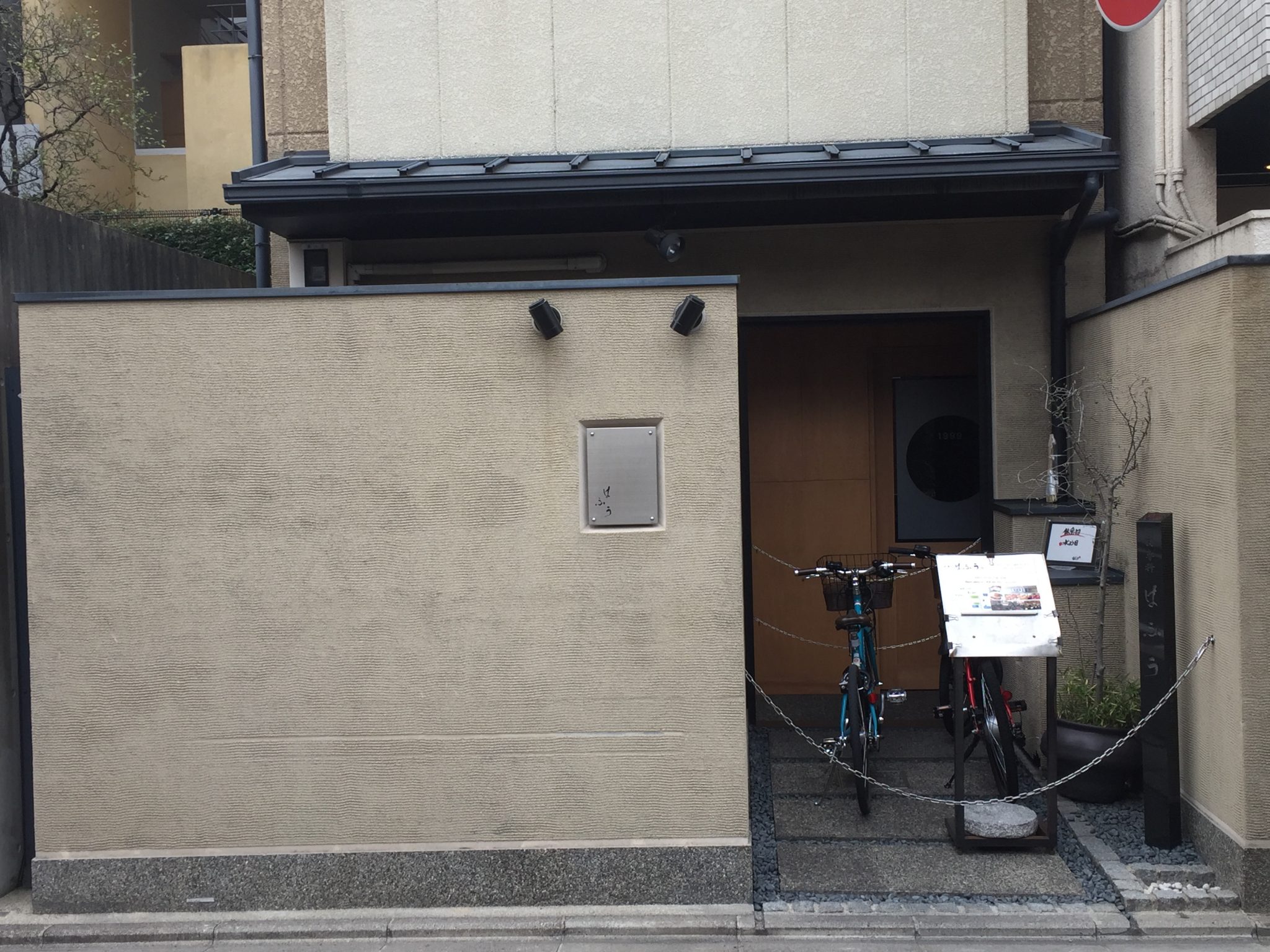 Hafuu is one of the famous restaurants which is located close to the Kyoto-Gosyo(京都御所).
They offer a wide variety of beef dishes such as sashimi of Japanese beef,salisbury steak and sirloin steaks.
The sirloin steak is certainly delicious, but it is too expensive.
Honestly there are some restaurants where serve the better steaks in Kyoto:) I'll tell you these restaurants later.
But I highly recommend you to have Beef cutlet and the sandwich called "Katsusand" here.
The special sauce, together with Cabbage assist the taste of beef cutlet better, and the bread has absorbed this delicious sauce nicely.
I take them out and eat them at Maruyama Park.It's great to eat delicious meal under the blue sky!
Address: 471-1 Sasaya-cho, Fuyacho-dori Ebisugawa-agaru, Nakagyo-ku, Kyoto
Location: 10 minutes from Kyoto subway Karasuma-sen Marutamachi station,10 minutes from Kyoto subway Tozai-sen Kyotoshiyakusyo-mae station
Phone: 075-257-1581
Open: Lunch11:30~13:30(L.O),Dinner 17:30~21:30(L.O)
Closed: Wednesday
Price: Lunch 1,000~2,000yen,Dinner 8,000~10,000 yen
Map
3.Hokkoriya /ほっこりや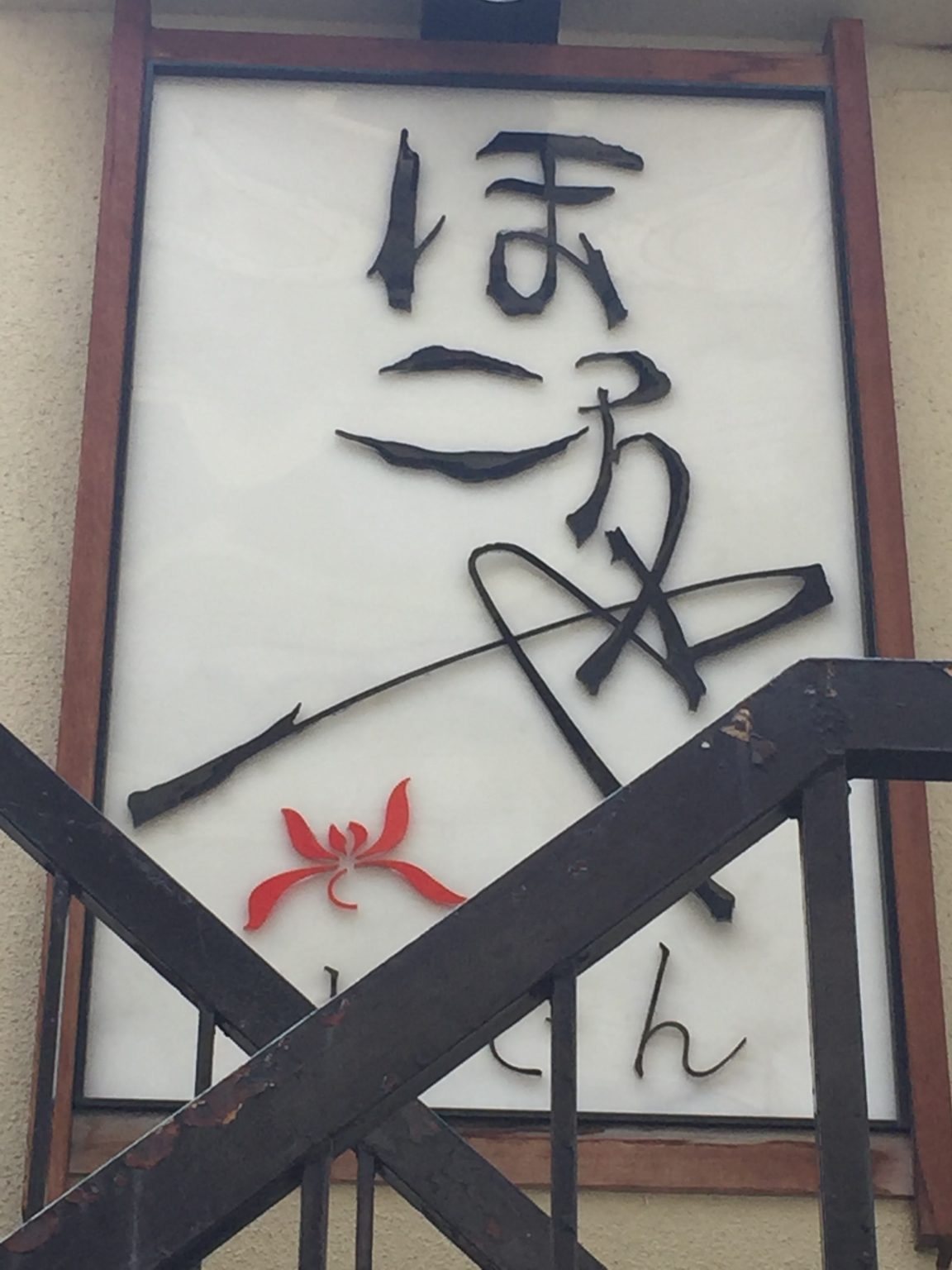 Hokkoriya is located in the area called Ponto-cho(先斗町) in Kyoto.There are many traditional restaurants and souveniors shops around this area.
Hokkoriya received one starred Michelin star for seven consecutive years(as of 2017.)
They serve the dishes called "Obanzai"
Obanzai is a traditional Kyoto-style home cooking with seasonal ingredients.
The dishes are very delicate and flavorful,something like your mother makes for you.
I recommend you to have Oden here.
Oden is a type of Japanese stew, made by simmering various ingredients.Japanese people enjoy it especially in the winter time.
They use 7〜8 kinds of ingredients, the taste of hot oden such as white raddish, boiled egg which soaked with soup stock are very nice.
You can enjoy traditional kyoto cuisine in a relaxed atmosphere.
Address: 2F Kaburenjo-mae New Toyo Bldg. Pontocho-dori Sanjo-sagaru, Nakagyo-ku, Kyoto
Location:5 minutes from Keihan Keihansanjo station
Phone: 075-213-2250
Open: Dinner17:00~21:30(L.O.21:00)
Closed:Sunday, Monday,the third Tuesday
Price: Dinner 4,000~4,999yen
Others: You cannot pay by credit cards.
Map
4.Otsuka/おおつか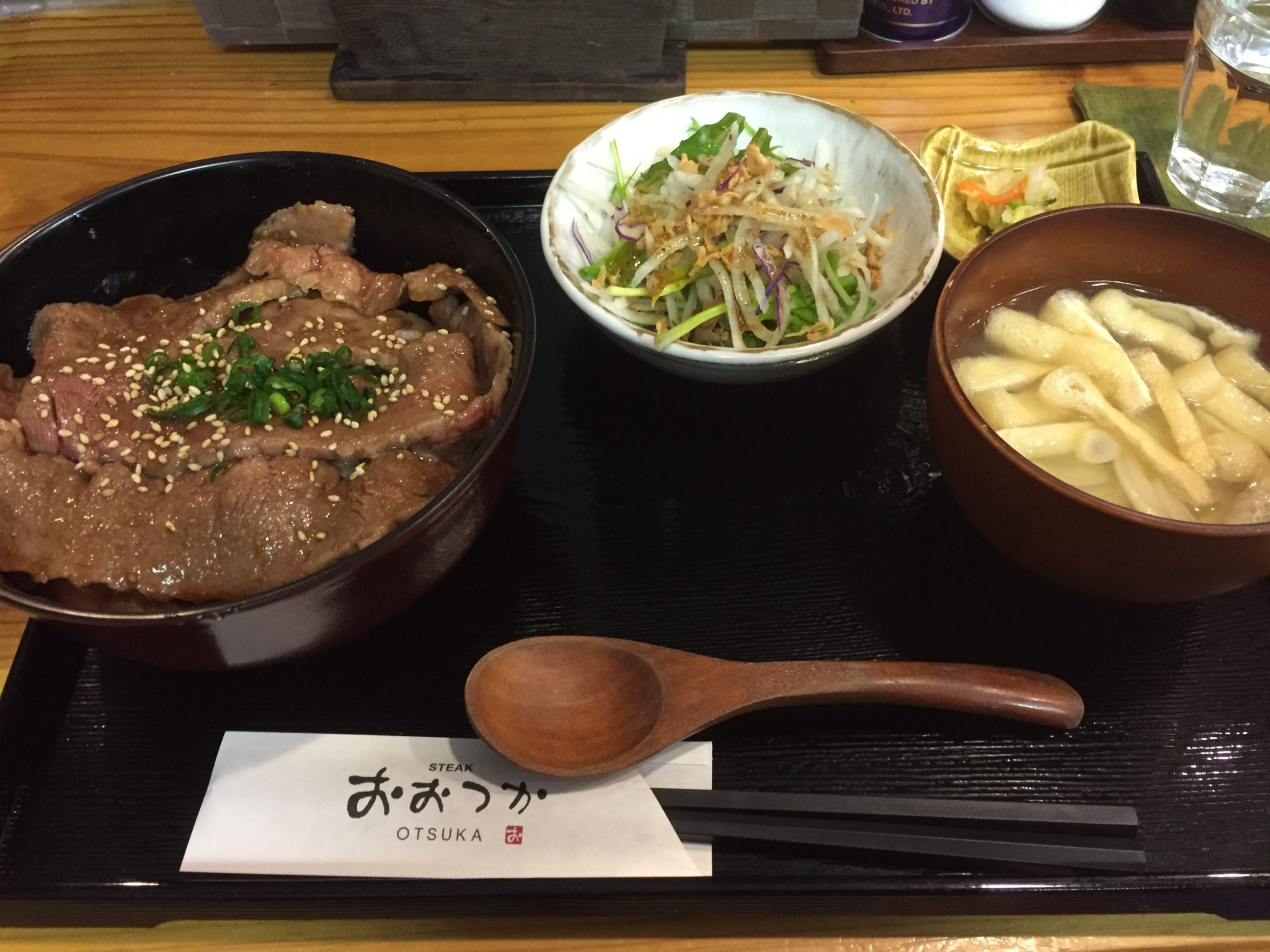 Otsuka is a famous restaurant in Arashiyama where serve the delicious beef steaks.
It used to a small restaurant where only few people knew it.
However, its reputation was gradually spreading among visitors and gourmets and now this restaurant established No.1 award of the popular restaurants among foreign customers.
Foreign tourists know good steak restaurants very well:)
There are plenty of menu options for lunch which cost relatively reasonable. It costs between 1000 yen and 6,000 yen.
They serve the Murasawa gyu which has the greatest A5 beef grade in Japan and you can enjoy only this restaurant.
Murasawa gyu is produced in Nagano prefecture and only about 80 beef is shipped a per year. Therefore it is called "Legendary beef".
The steak is served without a knife because you can cut it with chopsticks.
The beef is so tender and it really melts in your mouth. The white marble beef tastes very sweet and juicy.
If you are a meat lover, It's definitely worth trying!
They are only open during a lunch time for 4 hours so make sure you go early and get on the waiting list.
Address: 20-10 Sagatenryuji, Setogawacho, Ukyo-ku, Kyoto-city, Kyoto
Location: 5 minutes from Saga Trokko station
Phone: 075-864-7989
Open: Lunch 11:00~13:00 (L.O.14;30)
Closed: Thursday, Sunday
Price: Lunch 2,000~3,000 yen
Map
5.Hachidaime Gihey/八代目儀兵衛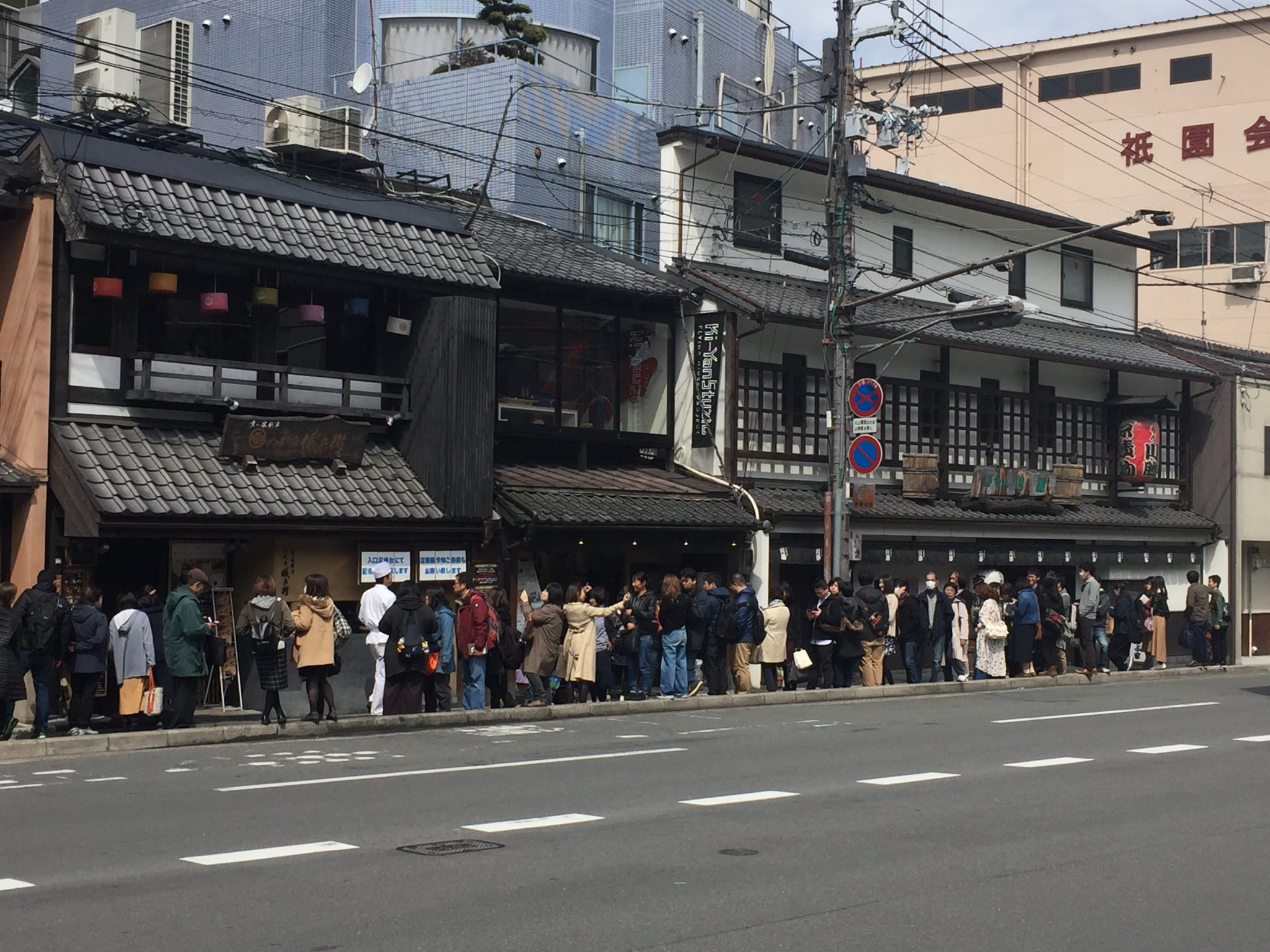 Hachidaime Gihey is famous for it's high-quality rice and one of the most popular Kaiseki restaurants in Kyoto.
Their Special original blend rice are extremely tasty!
Hachidaime Gihey offer the highest Japanese cuisine at a affordable price between 1,000 and 2,000 yen during lunch time.
In addition,you can have rice as much as you want.
You should ask the staff "Gohan no Okawari wo kudasai(Can I have another one?)" if you want to have another bowl of rice.
As you can see the picture above, there is always a long queue outside the door during the lunch time.
I recommend you to put your name on the waiting list in the morning(You must come back 10 minutes before 11 a.m in this case) or make a reservation by phone in advance.
Enjoy the best rice in your life at Hachidaime Gihey!
Address: 296 Gionma-chi Kitagawa Higashiyama-ku Kyoto
Location: 8 minutes from Keihan Gionshijo station(In front of Yasaka shrine)
Phone: 075-708-8173
Open Hour:Lunch 11:00~14:30,Dinner 18:00~21:00(L.O.)
Closed:Wednesday
Price :Lunch 1000〜2000 yen,Dinner 6,000~8,000yen
Map
If you are traveling to Kyoto area you should definitely give these places a try!
For your information
If you're looking for unique activities and experiences in Kyoto,you can find them here:

There are also a variety of unique food tours in Japan.

If you are a foodie looking for a nice hang-out plan out in the city with the locals, these tours will truly delight you!

Kyoto:
Kyoto Bar Hopping Night Tour:

Osaka:
Osaka Bar Hopping Food Tour in Namba:

Tokyo:
Classic Food Tour in Shinjuku

Related posts(Including ads)