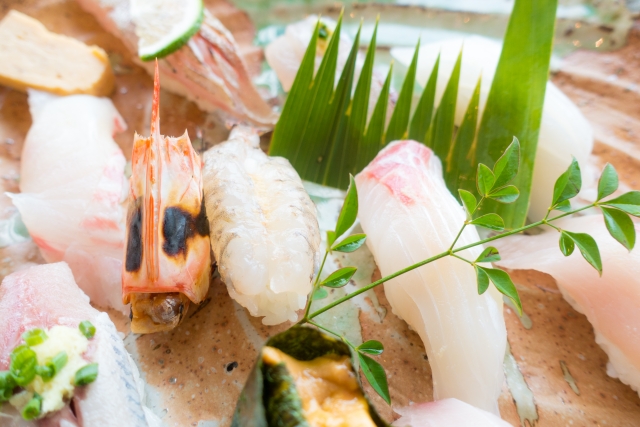 Hi,I'm Keiko from Osaka!

One of the Must-Eat food while you're in Japan is Sushi.

It is a bit difficult to find good sushi restaurants in Kyoto because there is no sea around Kyoto.

However,there are some good sushi restaurants where you can enjoy authentic sushi in Japanese traditional atmosphere.

I would like to tell you Top 5 best Sushi restaurants in Kyoto!

Sponsored Links
Top 5 best Sushi restaurants in Kyoto!Dining in a traditional atmosphere
1.Sushi Matsumoto/鮨 まつもと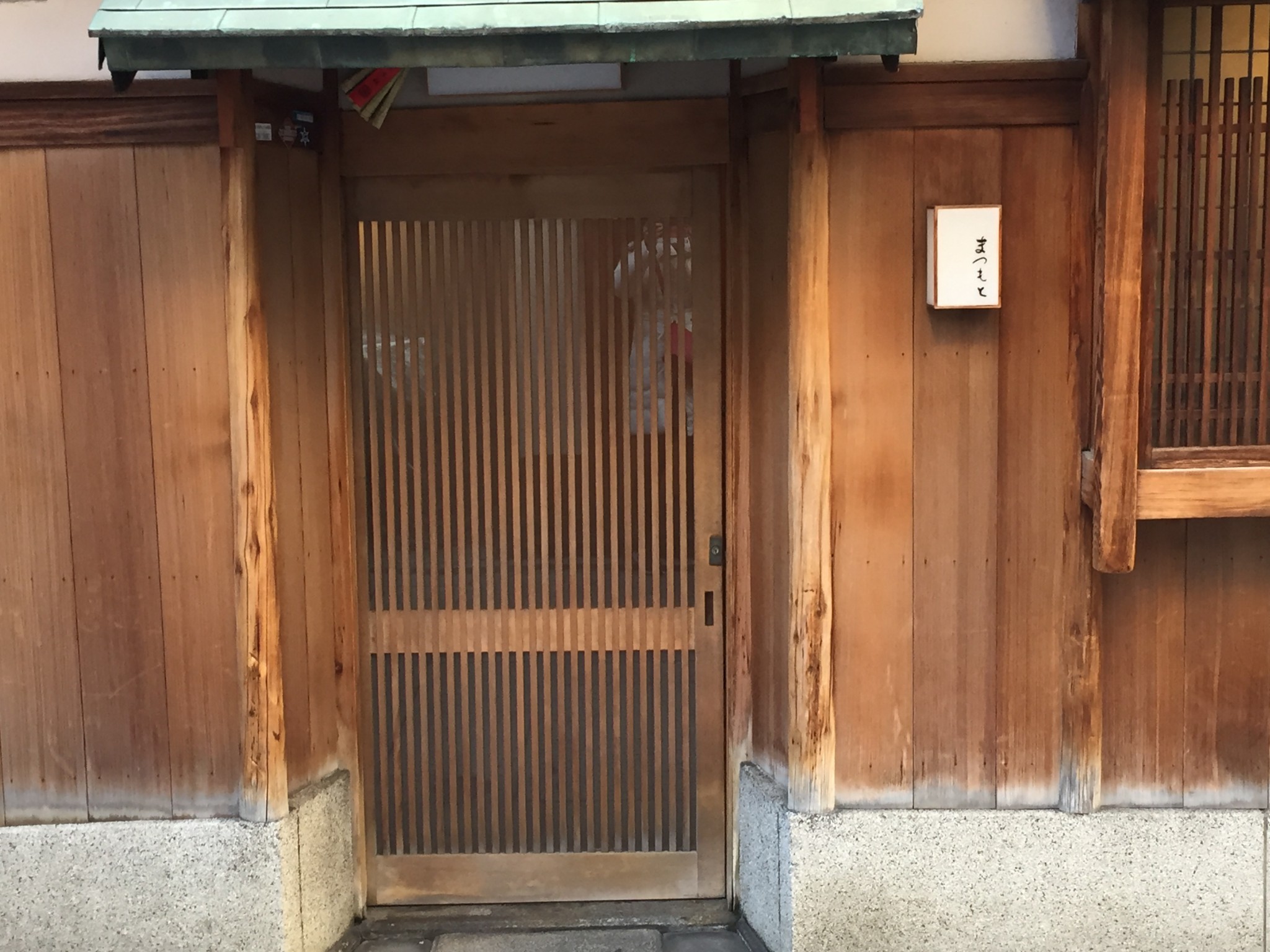 Sushi Matsumoto is one of one- Michelin-starred restaurants, and most famous sushi restaurant in Kyoto.
It is located in Hanamikoji-dori Street running in Gion. There are old- fashioned tea dealers and restaurants around this street.
The owner,who runs Sushi Matsumoto, is a young and polite person. He had trained in Tokyo and acquired the skills to make Edomae sushi.
After that, he opened this restaurant in 2005.
He cooks only selected ingredients; fishes from Tsukiji in Tokyo, tilefishes in Kyoto, and octopi from Akashi in Hyogo.
Sushi topping is also very carefully selected. Sushi-shari has a flavor of akasu and solt. Sushi is made by hand tightly and sushi-shari come apart with sweetness when you have it.
Lunch menu has chef's selected courses; 9000yen, 12,000yen.Dinner menu has 15,000yen course with drink.
You can enjoy formal Edomae sushi at Matsumoto!
Address:570-123 Gion-machi Minamigawa, Higashiyama-ku, Kyoto
Location:5 minutes from Keihan Gionshijo station,8minutes from Hankyu Kawaramachi station
Phone:075-531-2031
Open:lunch,12:00~14:00(L.O13:30) Dinner,18:00~22:00(L.O21:20)
Closed: Wednesday
Price:Lunch 9,000~15,000yen Dinner 15,120~18,360yen
Map
2.Sushi Gion Matsudaya/寿し祇園 松田屋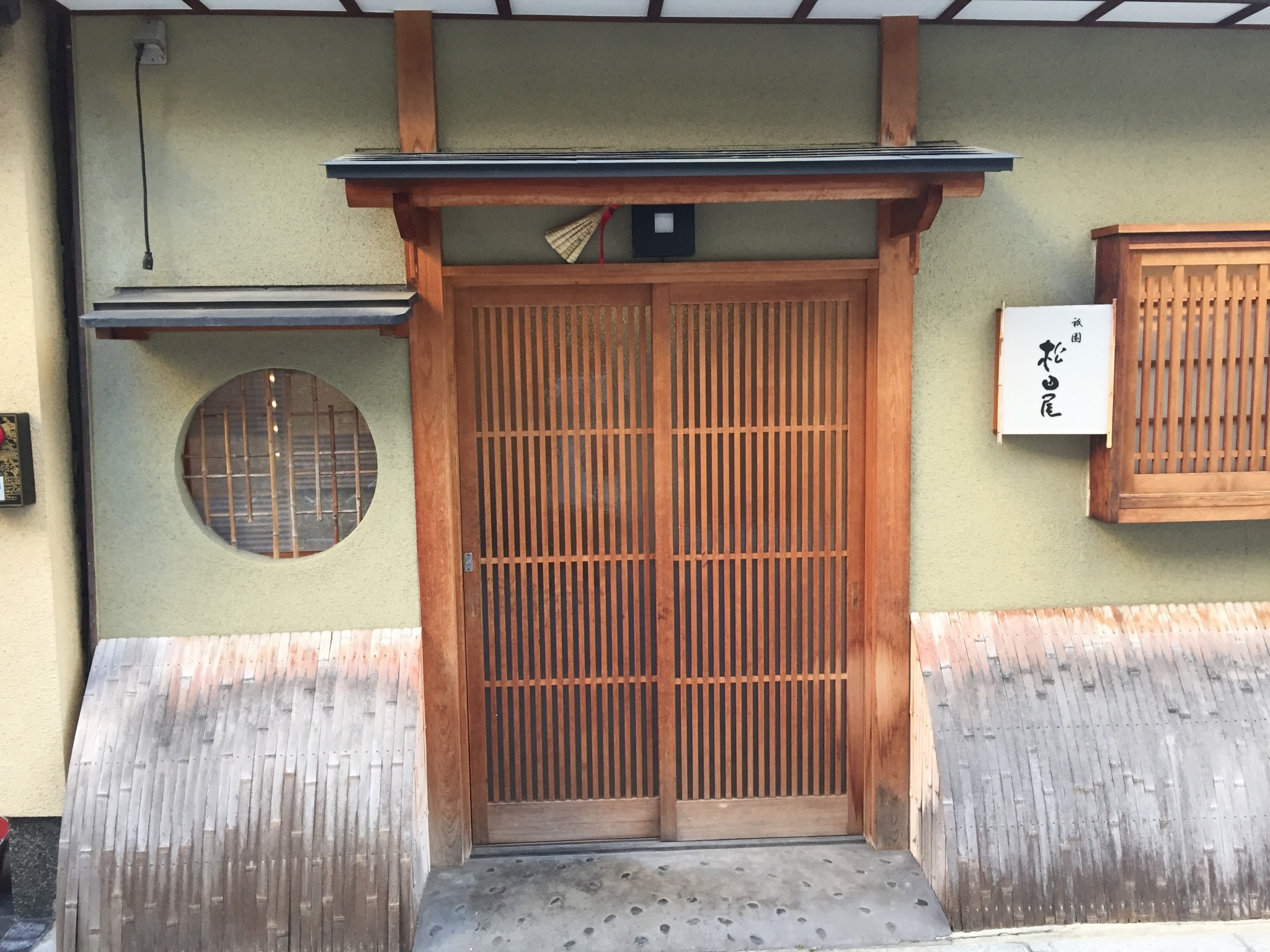 It is located in Hanamikoji-dori Street in Gion and is at west side of Sushi Matsumoto.
It was the same address as Sushi Matsumoto, so I was looked for it for a while:)
Sushi Gion Matsudaya is one of one-Michelin-starred restaurant which offers formal Edomae sushi in kyoto.
Sushi-Shari has a flavor of red vinegar and Sushi-toppings is carefully selected by chef.
Gyoku(Japanese omelet) and Maguro-zuke(tuna in soy sause) are popular menu here. They have various type of wine and sake which go well with their sushi menu.
Gion Sushi Matsudaya is one of representive Edomae sushi restaurants in Kyoto!
Address:570-123, Gionmachi Minamigawa, Higashiyama-ku Kyoto
Location: 5 minutes from Keihan Gionshijo station,8 minutes from Hankyu Kawaramachi station
Phone:075-561-3338
Open:lunch 12:00~1400(L.O14:00) ※Lunch service is only for Sunday. Dinner 18:00~23:00
※Two parts system 18:00~20:15,20:30〜
Closed: Monday、New Year's Eve and New-year holidays
Price: lunchset meals:14,040~21,600yen、a la carte:15,000~20,000yen,Dinner set meals:14,040~21,600yen、a la carte:15,000~20,000yen
Map
3.Matsuzushi/松鮨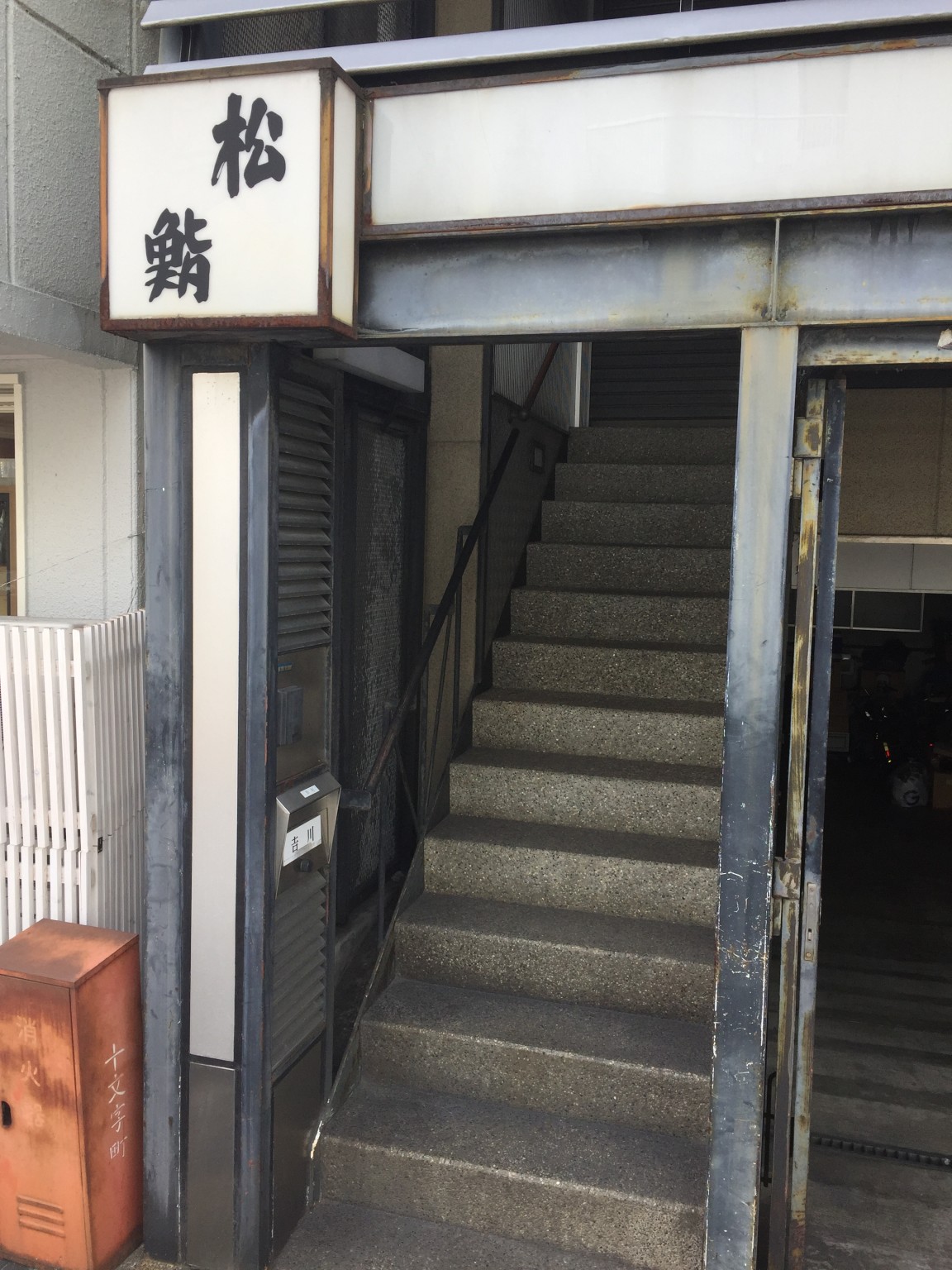 Matsuzushi is one of the traditional sushi restaurant which was established more than 80 years ago in Kyoto.
It is difficult to find delicious sushi in Kyoto as much as Matsuzushi, and Matsuzushi has been loved by locals for a long time.
Ikenami Shotaro, who was a historical Japanese novelist used to go to Matsuzushi and wrote some essays about Matsuzushi.
They offer very delicious sushi,the combinations of sushi topping and sushi shari is perfect.
The owner is always very gentle and considerate to customers.
If you have any troubles such as "You don't know how to order in Japanese" or "You don't know what to eat", just tell him that you want to have Omakase course.
Omakase means "I leave it up to you" in Japanese so he will offer you the selected dishes focusing on seasonal ingredients and fish.
Sayori(halfbeak) and Anago(conger) are very delicious sushi menu here.
All ingredients are selected carefully including soy source,salt or vinegar etc.
Matsuzushi do not have many seats so I recommend you to make a reservation in advance.
Address:432-1, Jomonji-cho, Takoyakushi-dori Yanaginobanba Nishi-iru , Nakagyo-ku, Kyoto
Location: 8 minutes from Hankyu Karasuma station Exit 13
Phone: 075-221-2946
Open: 13:30~19:00
Closed: Thursday
Price: Lunch 15,000〜20,000 yen Dinner20,000~30,000yen
Others: Only Cash is available.You cannot pay by credit cards.
Map
4.Sushiiwa/すし岩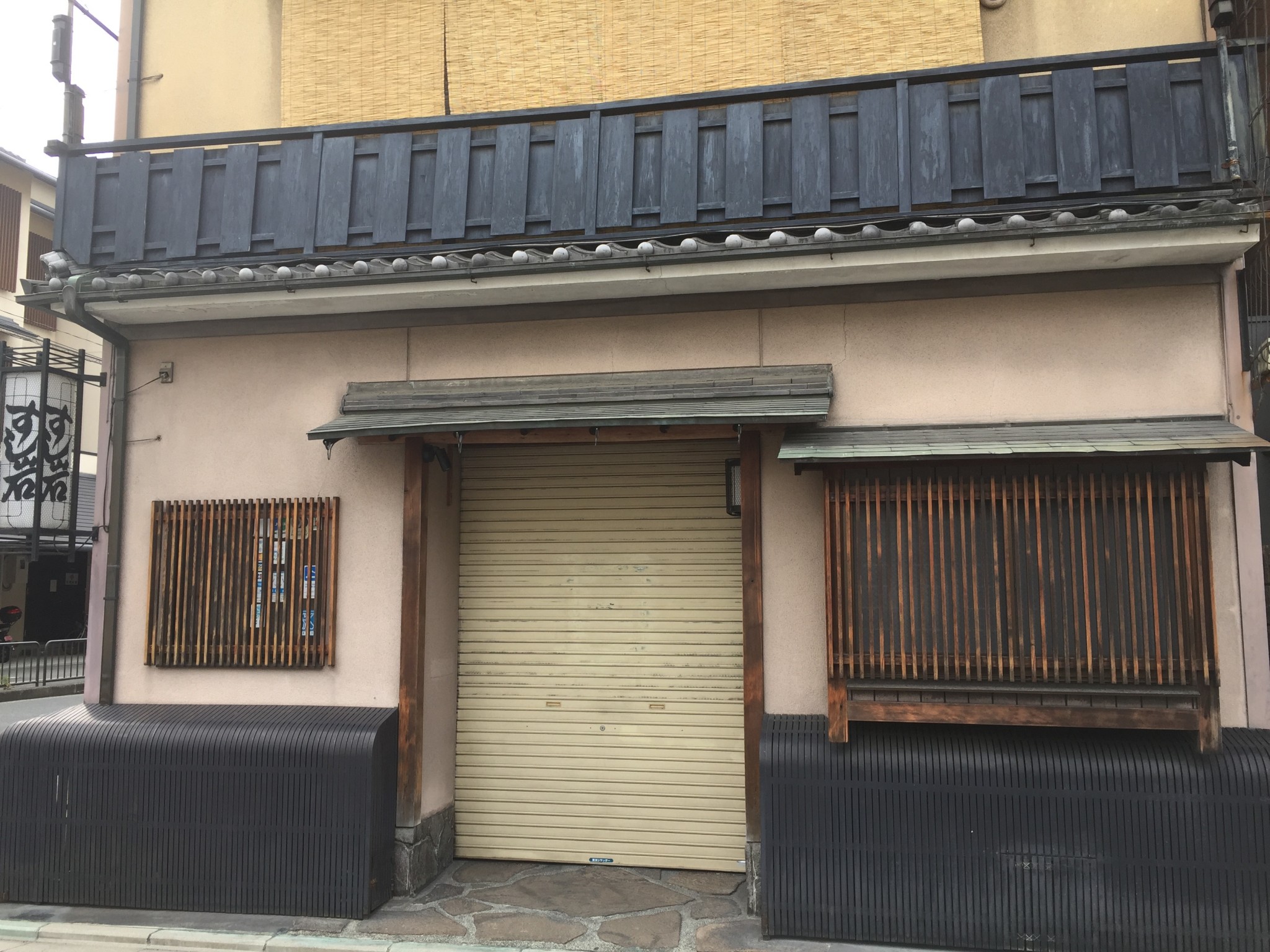 In July 2010,Apple Chairman Steve Jobs visited Sushiiwa and said " It is the best sushi I have ever eaten".
After that a lot of foreign tourists come to visit Sushiiwa.There is Steve Jobs's autograph hanging on the wall in the restaurant.
As he said, Sushiiwa offers one of the best sushi in Kyoto.
Sushiiwa provids chef's choice courses with variations :8000yen, 10,000yen, 12,000yen, 15,000yen, 20,000yen.
The courses have various dishes, not only sushi but also otsukuri-no-moriawase (a variety style of raw fishes), agemono (fried vegetables), Ayu-no-yakimono(roasted Ayu fish), tenentai-no-shirako(sea bream's soft roe) and desert(warabi-mochi etc).
The owner is highly knowledgeable about wine so he is happy to recommend you some wine if you ask him.He can speak English.
Address:ainomachi-dori shimojyuzuyamachi-dori,Shimogyo-ku,
Kyoto
Locations: 5 minutes from keihan shichijo station
Phone:075-371-5782
Open: Lunch 12:00~14:00 Dinner 17:00~22:00
Closed: Monday
Price: Lunch,Dinner:8000~15,000yen
Map
5.Izuju/いづ重
Izuju is a traditional sushi restaurant which was established in front of Yasaka-shrine for over 100 years ago.
Izuju offers sushi called "Narezushi".
Narezushi is a bit different from normal sushi. Sushi often use fresh fishes and sumeshi(rice mixed with vinegar), but Narezushi is a sushi using "lactic acid fermentation".
Therefore Narezushi can be preserved for 3~5days.
The popular menu are Masuzushi(trout sushi), Inarizushi ( aburaage is stuffed with rice), guji-sushi(tilefish),and Sabazushi(sushi with vinegared mackerel).
The most popular menu here is Sabazushi and a lots of people come here to eat or buy it as a souvenir.
Actually, I don't like sabazushi:) I cannot eat all the Silver-skinned fish.
My sister loves it, so I think Sabazushi is the food that people divided between those who love it and those who don't like it.
The price is reasonable compare to other sushi restaurants above,between 1000~3000 yen.
It is located in front of yasaka shrine, so you'll easily find this restaurant.
Address:292-1 Ghionmachi, Kitagawa,Higashiyama-ku,Kyoto
Locations: 10 minutes from keihan Gionshijo station
Phone:075-561-0019
Open: Mon,Tue,Thu-Sun 10:30~19:00
Closed: Wednesday
Price:1000~3000 yen.
Map
You would feel special to have delicious sushi in traditional atmosphere in Kyoto.
I hope you enjoy the authentic sushi in Kyoto!
For your information
If you're looking for unique activities and experiences in Kyoto,you can find them here:

There are also a variety of unique food tours in Japan.

If you are a foodie looking for a nice hang-out plan out in the city with the locals, these tours will truly delight you!

Kyoto:
Kyoto Bar Hopping Night Tour:

Osaka:
Osaka Bar Hopping Food Tour in Namba:

Tokyo:
Classic Food Tour in Shinjuku

Click here for related information:
Local tells Top 5 best Michelin restaurants in Kyoto!Enjoy once in a lifetime dining!
Related posts(Including ads)