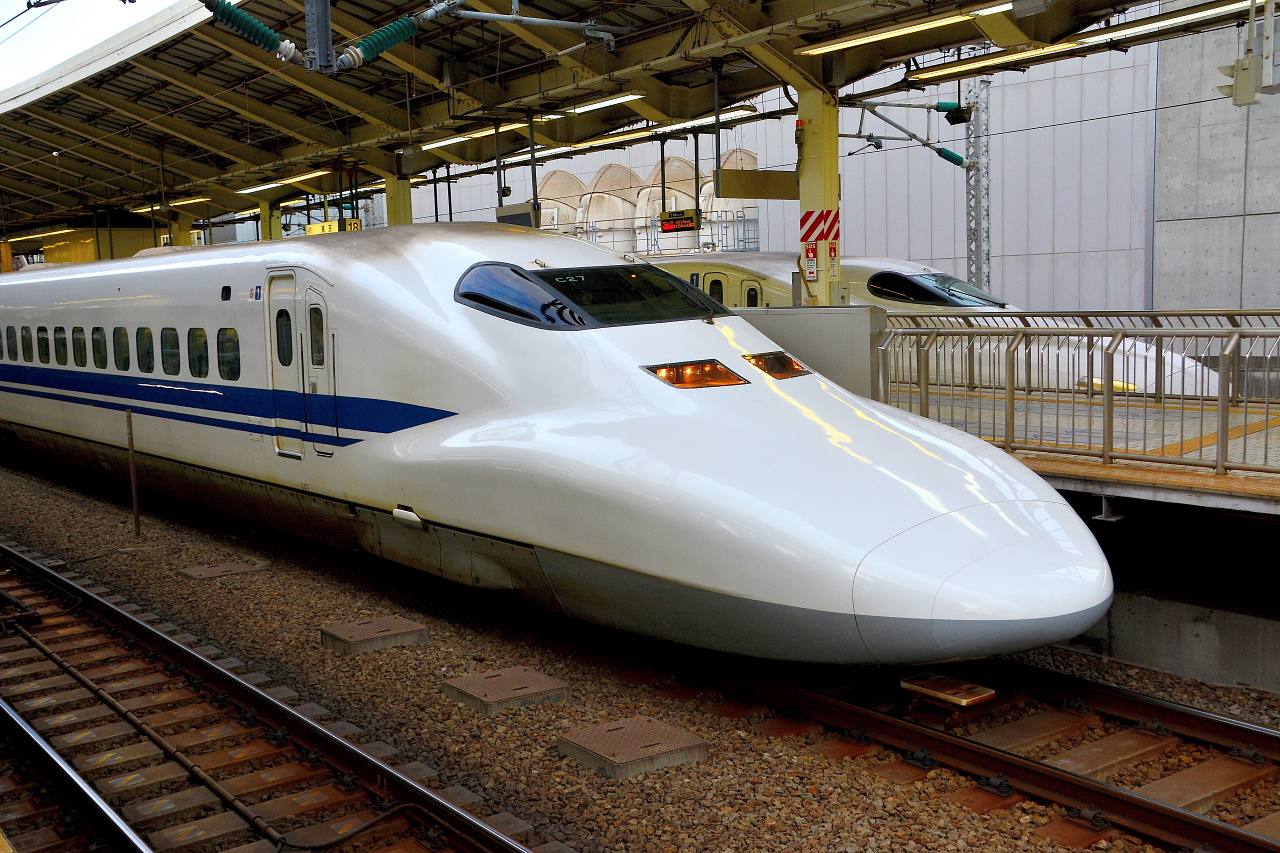 Hi,I'm Keiko from Osaka!

Osaka and Tokyo are two major cities in Japan.

It is said about one hundred fifty million people travel between Osaka and Tokyo for business trip or sightseeing by Shinkansen everyday.

If you would like to travel to Tokyo from Osaka,there are transportation options as below.

1.Shinkansen
2.Bus
3.Airplane
4.Car Rental

Most people use shinkansen which runs between Shin-Osaka and Tokyo.It is the fastest and the most convenient way to go to Tokyo.

But since transportation expenses will make up a considerable part of your travel budget,it might be better to use bus or airplane to save money.

I'd like to compare the transportation options,and find the best way to travel from Osaka to Tokyo for you!

Sponsored Links
How to get from Osaka to Tokyo?The best and cheapest way!
1.Shinkansen
As I mentioned above,Shinkansen is the fastest and the best way to travel from Osaka to Tokyo.
There are three types of Tokaido Shinkansen. The Nozomi,Hikari and Kodama.
The Nozomi is the fastest shinkansen and it takes only 2.5 hours to reach Tokyo from Shin-Osaka station.
The Hikari takes about 3 hours, and Kodama takes about 4 hours.
The Fare with a reserved seat is 14,450 yen for the Nozomi and 14,140 yen for the Hikari and Kodama.
Non-reserved seats are 830 yen cheaper than reserved seats.
Tokaido Shinkansen departures from Shin-Osaka station.There are three ways to go to Shin-Osaka station from Osaka City(JR Osaka station and Umeda)
By JR Kyoto line
Take JR Kyoto line on platform 7 or 8 and get off at the next stop Shin-Osaka station.
Time required:3 minutes Fare:160 yen
By Subway Midosuji-line
From Umeda station, take Subway Midosuji line on platform 2 and get off at the third stop Shin-Osaka station
Time required:6 minutes Fare:240yen
By Taxi
It takes about 10 minutes to go to Shin-Osaka from JR Osaka station by Taxi.It'll cost about 1,540〜1,720 yen.
2.Bus
The buses are the cheapest way to travel between Osaka and Tokyo.
It takes 8-9 hours and the one way fare is between 2,500 and 10,000 yen depending on the date,seat types,season and bus companies.
It's cheaper to use the night bus during the middle of the week than on a weekend,because most of the the travelers use it on the weekends.
There are a variety of companies offering the night bus services from Osaka to Tokyo station.
Here are the top three night bus companies' list.English is available.
WILLER TRAVEL
Willer TRAVEL offers you a comfortable and relaxing trip to Tokyo.
The seat pitch is 117 cm and has max seat reclining 146 degrees.
Using different types of cushions which give you great comfort and support like a sofa.
There are many kinds of seat types so you can choose it within your budget.
WILLER TRAVEL Online Reservation
JR Bus
JR Bus Premium Dream offers luxurious seats called"Premium Seats" which is very comfortable like business class seats in the airplane.
There are only 3 or 4 premium seats available, so it is very competitive to get these seats.
JR Bus is relatively more expensive than other bus companies, but it will ensures you a comfortable trip.
JR Bus Online Reservation
VIP LINER
VIP LINER PLUMERIA offers buses for only women between Osaka and Tokyo interval every day.
Privacy curtain equipped on all side of the seats and it is relaxing for women travellers to know that the seat next to you is always another woman.
I recommend VIP LINER for woman travelers who want to relax during trip to Tokyo in peace by night.
VIP LINER Online Reservation
3.Airplane
I don't recommend to use airplane to travel to Tokyo from Osaka for the following two reasons.
Itami Airport is far from the city(It takes 40 minutes by Bus or Train)
Airport check-in procedure is time-consuming.
But for those who stay near the Itami airport or Haneda airport, it is better to use Airplane than Shinkansen.
And if you take less popular flights and book the flight at least 3 weeks in advance Flying can be cheaper than Shinkansen.
Itami Airport-Haneda Airport
Time required:65〜85 minutes One Way Fare:8,000〜23,000yen
There are two ways to go to Itami airport from Osaka City.
By Limousine Bus
The Limousine bus stops at major hotels and place Osaka city below.
Hotel Hanshin
Herbis Osaka(Close to Ritz Carlton Hotel Osaka)
Hotel New Hankyu
Osaka Marubiru (Osaka Daiichi Hotel)
Limousine Bus Timetable from Osaka to Itami airport
Osaka-Itami Airport
Time required:about 40 minutes One Way Fare:640 yen
By Train
From Hankyu umeda station, take hankyu takarazuka-line to hotarugaike station and change to the Osaka Monorail Main Line for Osaka Itami Airport.
Time required:about 40 minutes One Way Fare:420yen
4.Car Rental
Rental cars are also one of the options to travel between Osaka and Tokyo.
It is very convenient and you can do some regional sightseeing on your way to Tokyo.
Do you have any idea which car rental company is the most famous in Japan?
You're right. It's TOYOTA Rent a Car shop!
If you travel between Osaka and Tokyo in your Toyota rental car,it will take about 6-7 hours and cost about 47,000 yen per day.
The cost breakdown of Toyota rental car is as follows.
Car Rental fee:about 10,000yen
Car rental drop off-fee:about 22,000yen
Highway tolls:about 12,000 yen
Fuel expenses:about 3,000yen
Total Price:47,000 yen.
It's expensive…
I think car rentals are for those who want to travel not only major cities, but also do regional sightseeing in Japan.
Time required:about 6-7 hours Fee:about 47,000yen
Conclusion
As a conclusion, Shinkansen is the best and the most convenient way and Buses are the cheapest way to travel between Osaka and Tokyo.
I strongly recommend you to use Shinkansen, because it will be a great experience for you to ride the best high speed train in the world.
Besides,you can see Mt. Fuji on the left-hand side of the train on your trip to Tokyo.
I hope you'll have a great trip to Tokyo!
Click here for related information:
How to get from Kansai International Airport to Osaka!Limousine Bus VS.Train
How to get from Osaka to Kyoto?The best way to 5 famous sightseeing spots
Related posts(Including ads)