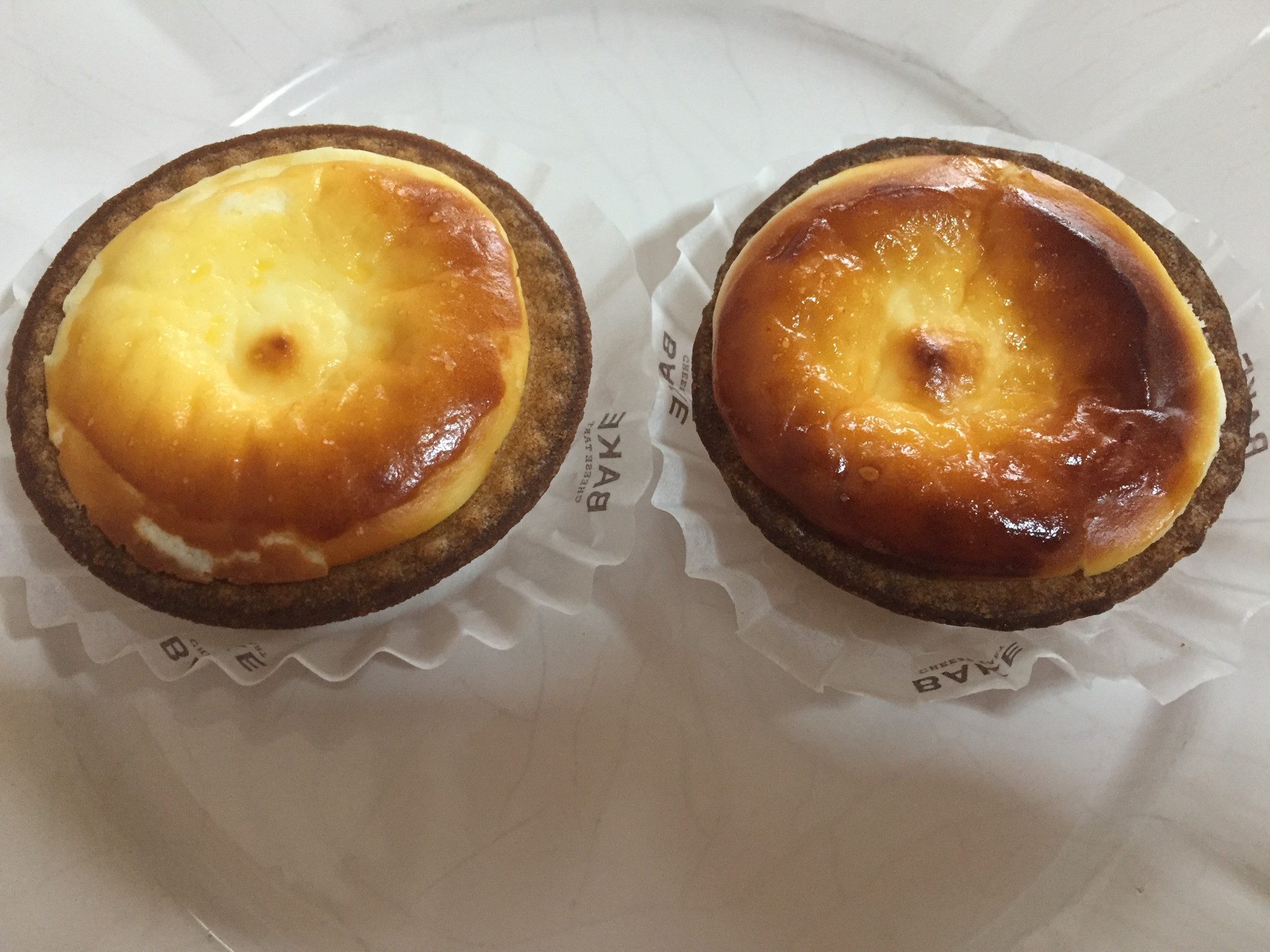 Hi,I'm Keiko from Osaka!

Cheesecake always makes people happy.

It would be a perfect souvenir to yourself,your family and your loved ones.

I'm also a cheesecake lover,and I have been eating cheese cake a lot since I was a little child.

I always look for the best cheesecake shop when I'm in the town.

Here are the Top 5 best cheese cake shops in Osaka!

Sponsored Links
Local tells Top 5 best Cheesecake shops in Osaka!The taste you'll never forget!
1.Delicius/デリチュース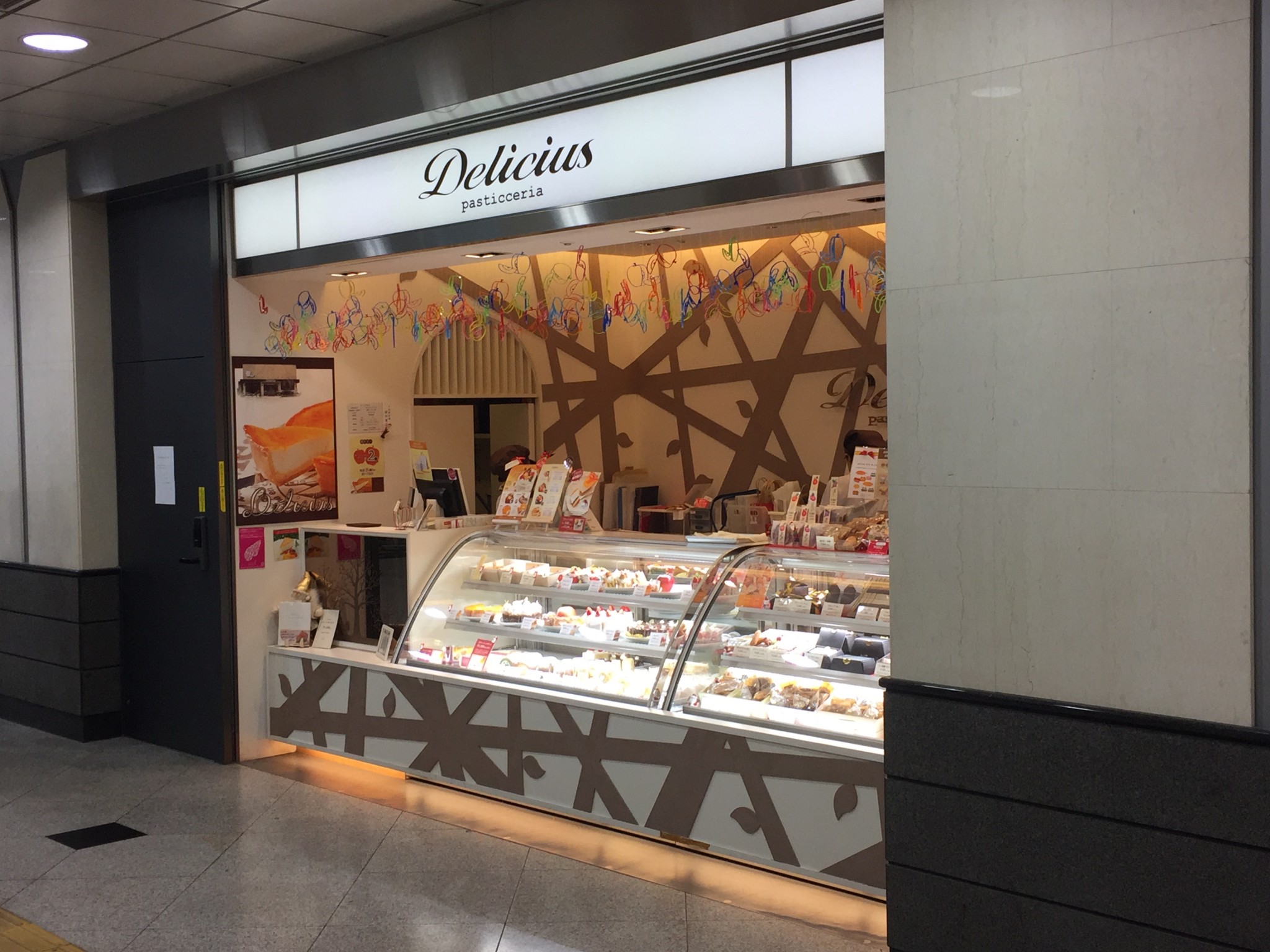 Delicius is famous cake shop,and it offers the best cheesecake in Osaka.
The cheesecake has three layers, starting with Apricot jam,cream cheese and cookie dough.
It's the perfect mix of sweet jam,creamy cheese and crispy cookie dough,it is so tasty.You'll addicted to this rich,thick and delicious cheesecake!
This is the ultimate cheesecake for cheesecake lovers!
There are 3 shops in Osaka which are Minoo Main shop,LICUA 1100,and JR Osaka sation Central court.
Address: LUCUA 1100 B2F, 3-1-3, Umeda, Kita-ku, Osaka
Location:1 minute from JR Osaka Station Central North Exit
Phone: 06-4301-3802
Open Hour: 10:00〜20:30
Closed:-
Price:~2,000yen
Map
2.Pablo/パブロ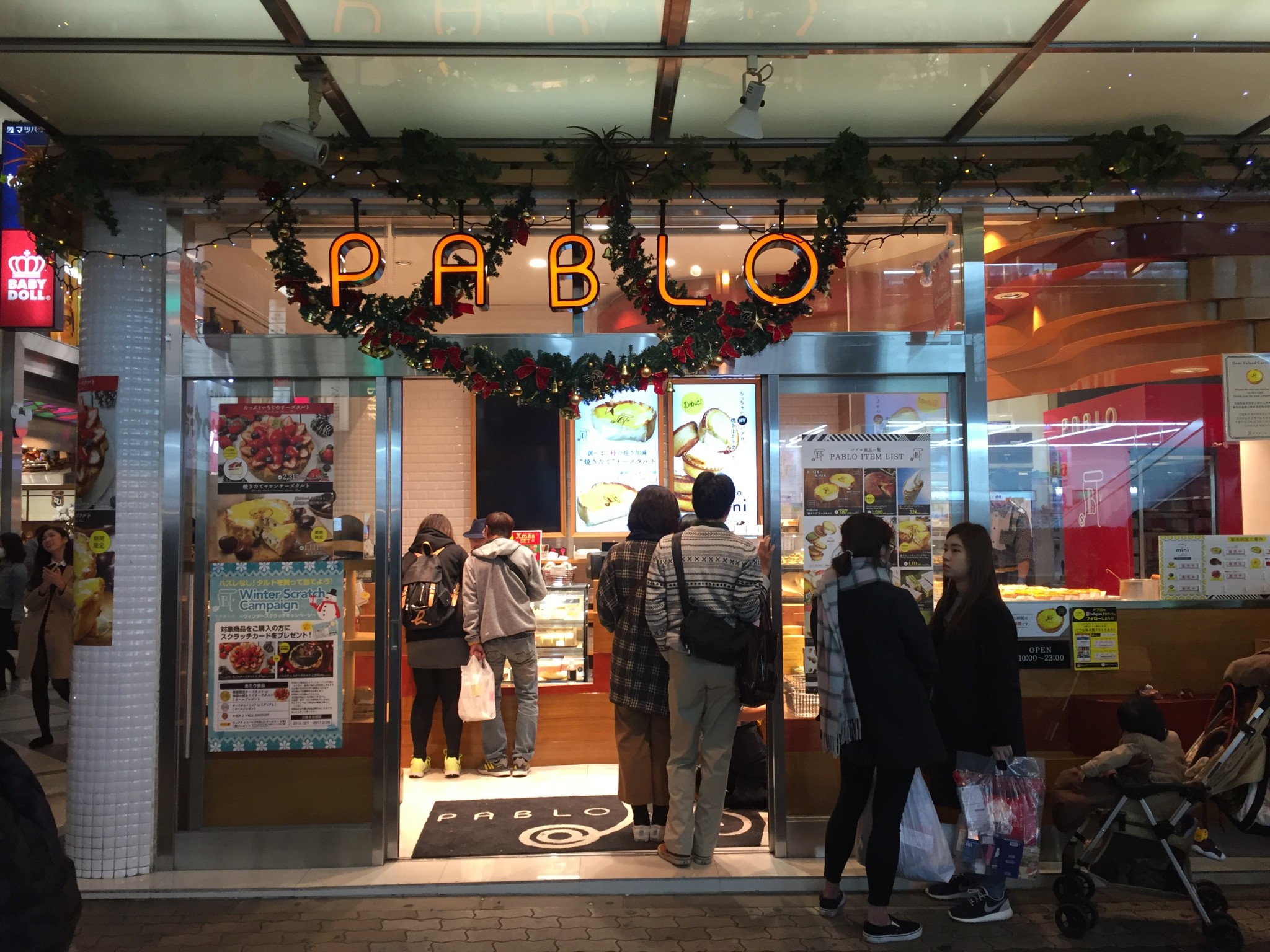 Pablo is one of the most famous cheesecake shop in Osaka.You'll find the shops in many places in Osaka.
You can choose cheesecake whether you like it rare(melt in your mouth texture) or medium(light and fluffy).
I always choose rare one.
It is very soft and jellylike inside and crispy outside.This cheese filling is richer and denser compare to other cheesecake. It's so tasty!
It' a Cheesecake that I've never tasted before.
There is always a long queue if you want to buy a cheesecake here.It's worth queueing!
Address:1F Shinsaibashi zero one Building, 2-8-1 Shinsaibashi-suji, Chuo-ku,Osaka
Location:5 minutes from Subway Midosuji-line Shinsaibashi station Exit 6
Phone: 06-6211-8260
Open Hour: 10:00~23:00
Closed:Irregular holidays
Price:~2,000yen
Map
3.Bake Cheese Tart/ベイク チーズ タルト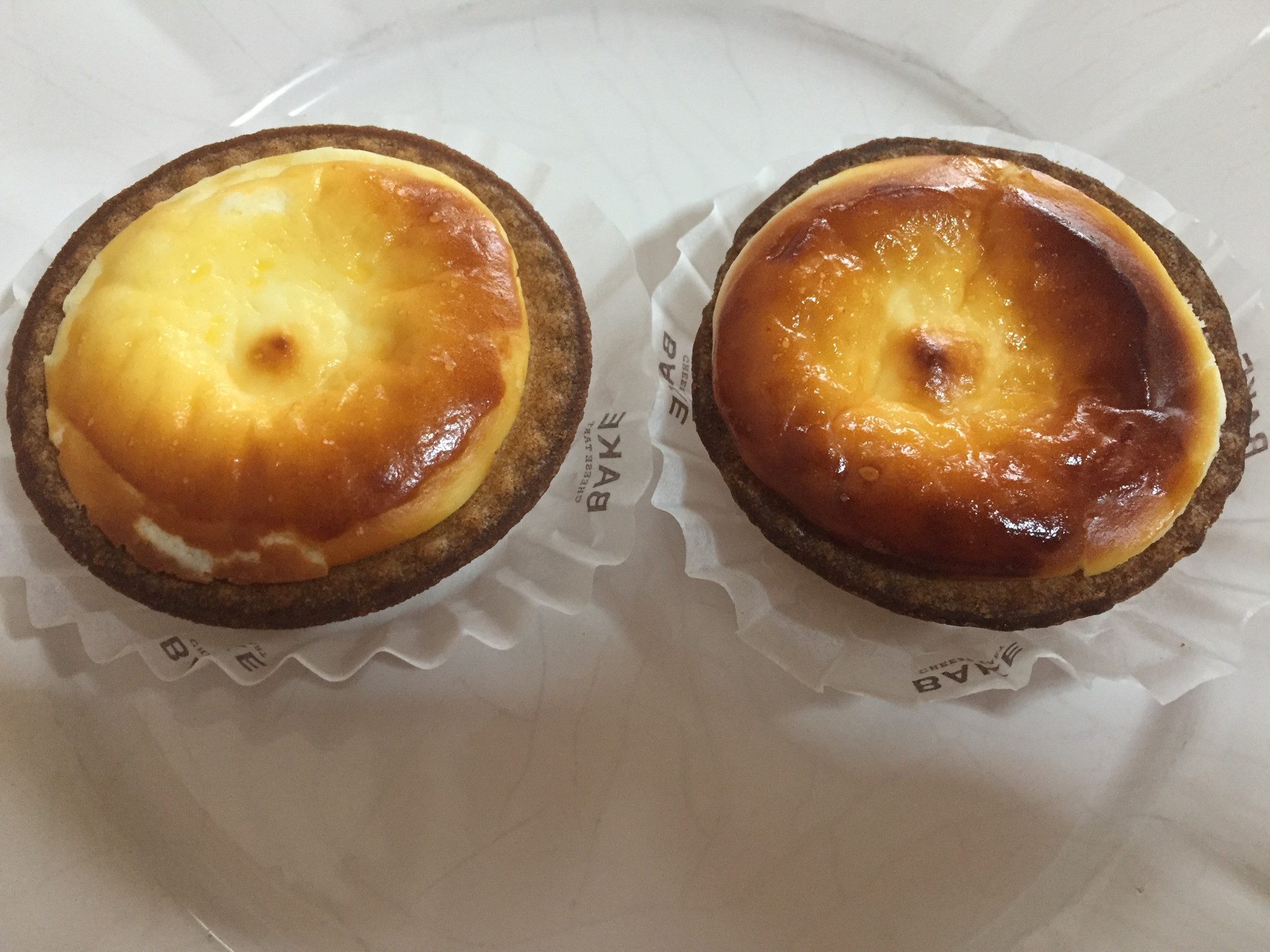 Bake Cheese Tart originated from Hokkaido.
This Cheese Tart is first baked with a cream cheese layer and then baked again.
The cheese mousse is made with three types of Cheese which is blended together. It is perfectly match taste with rich fluffy cheese mousse and crispy cookie dough
There is always a long queue,but Abeno Halkas shop is less busy than Hanshin Department store.
Enjoy delicious Bake Cheese Tart!
Address:Abeno Harukas Tower B1,1-1-43 Abenosuji, Abeno-ku, Osaka
Location:3 minutes from Subway Midosuji-line Tennoji station
Phone:06-6625-2315
Open Hour: 10:00~20:30
Closed:Irregular holidays
Price:~2,000yen
4.Rikuro's ojisan's cheesecake/りくろーおじさんの店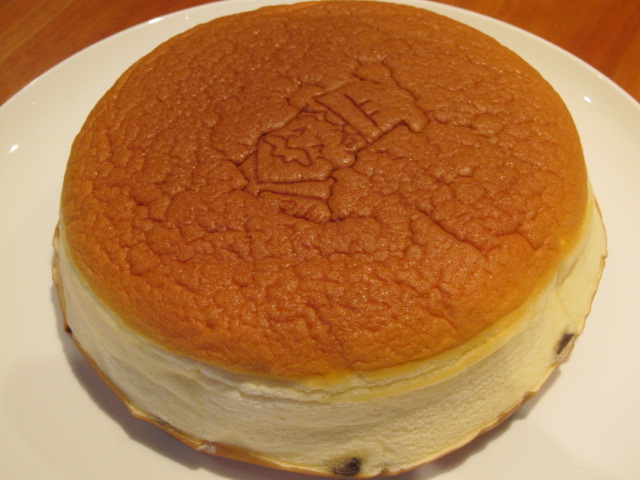 Rikuro's ojisan's cheesecake is famous cake shop where you can enjoy their freshly baked cheesecake out of the oven while it's still warm.
I like warm cheesecake,but it tastes good both warm and cold.
The cheesecake is so light and fluffy that will melt in your mouth.It has raisins at the bottom of the cheesecake which make a great accent.
You can buy a whole cheesecake at the reasonable price of 675 yen.
Address:3-2-28,Namba,Chuo-ku,Osaka
Location: 2 minuites from Subway Midosuji-line Namba station
Phone: 0120-57-2132(9:00~17:00)
Open Hour: Mon-Sun 9:30~21:30 Riku Cafe Stand (L.O.21:00)
Closed: –
Price:~1,000yen
Map
5.Jan Ruplan/ジャンルプラン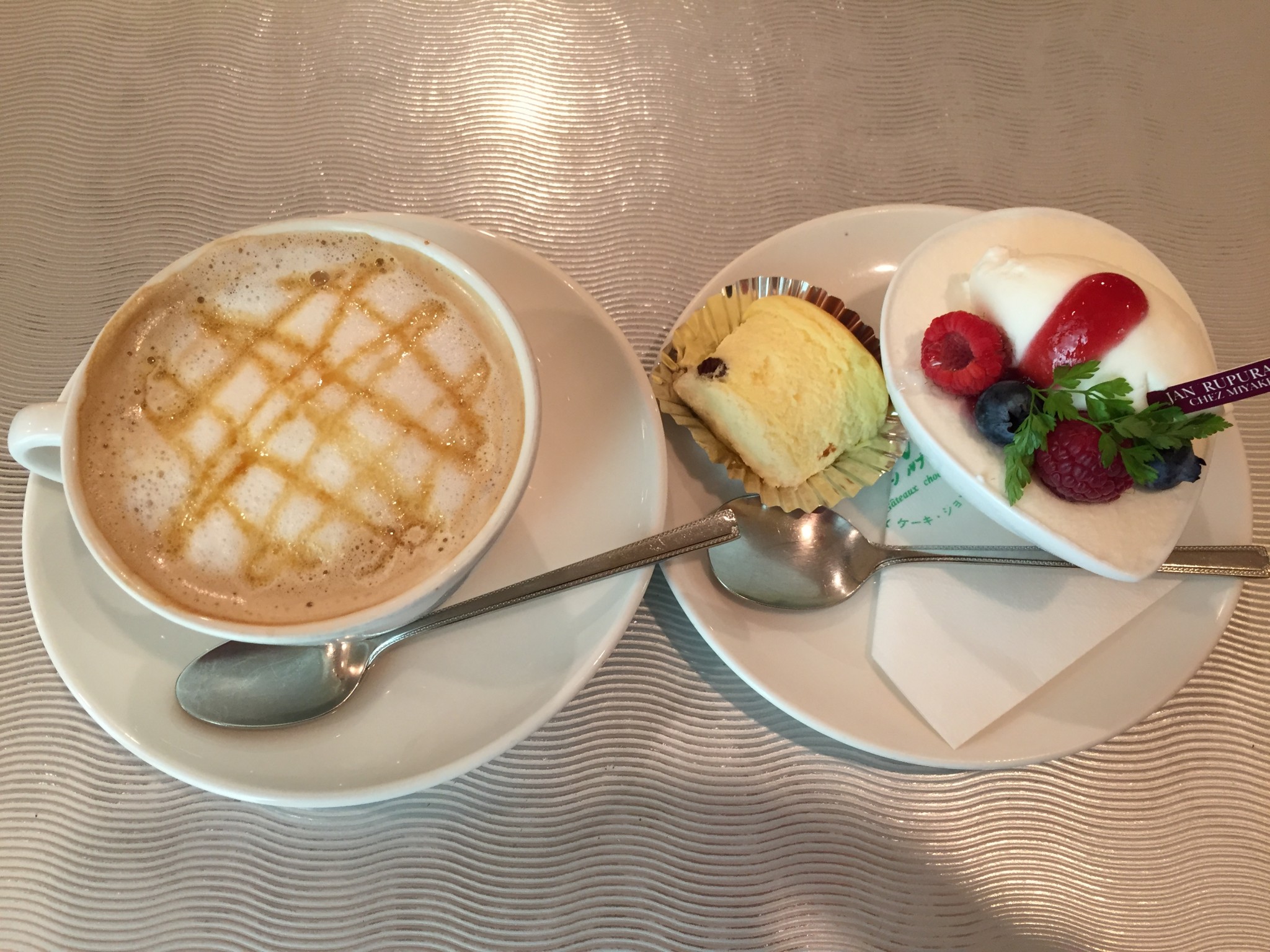 I wrote"
My favorite cake shop in Osaka! Local tips and guide
" in my blog before, but this cake shop offer the best cheesecake as well.
They gave me a small piece of cheesecake as a free gift(You can see it in the picture above)
It was amazingly rich and creamy,simply unforgettable taste.
This two-story pastry shop has seating area upstairs,so you can enjoy your cheesecake there.
Address: 2-14-6 Miyakojimahondori Miyakojima-ku,Osaka
Location: 3 minutes from Subway Tanimachi-line Miyakojima station 2 exit
Phone: 06-6923-6722
Open Hour: Mon-Sun 9:00~21:00 2F 〜20:00(L.O.19:30)
Closed: –
Price:~1,000 yen
Map
For your information
If you're looking for unique activities and experiences in Osaka,you can find them here:

There are also a variety of unique food tours in Japan.

If you are a foodie looking for a nice hang-out plan out in the city with the locals, these tours will truly delight you!

Osaka:
Osaka Bar Hopping Food Tour in Namba:

Dotonbori Food Crawl & Food Sample Tour:

Kyoto:
Kyoto Bar Hopping Night Tour:

Tokyo:
Classic Food Tour in Shinjuku

Related posts(Including ads)