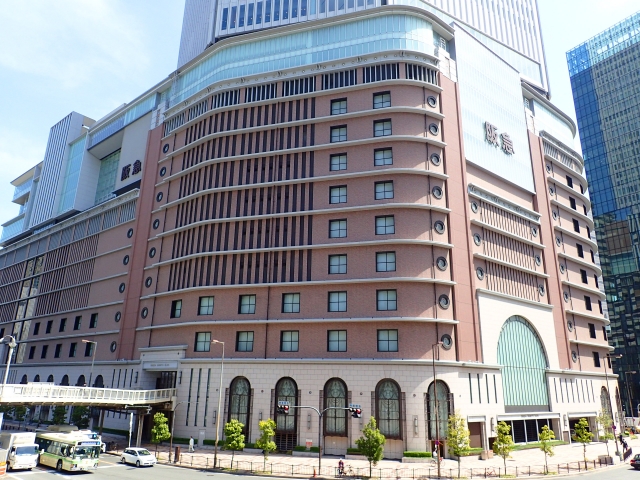 Hi,I'm Keiko from Osaka!

Osaka has lots of good shopping places,from traditional department stores to trendy young designers shops.

Osaka's Four largest shopping districts are Umeda, Shinsaibashi,Namba and Tennoji.

Each district has its own distinct characteristics atmosphere.

Read my local guide to Osaka's best shopping areas and Places and find out where to shop in Osaka.

You'll find the best shopping place in Osaka!

Sponsored Links
Local tells Top Shopping Destinations in Osaka! Top tips on where to go by local!
Shopping Destination in Umeda Umeda has some of the city's largest department stores like Hankyu Department store, Daimaru Department store and Harshen Department store.
Umeda is my favorite shopping place.
As I can obtain practically everything in Umeda, I often find myself here.
Around JR Osaka station
1.Grand Front Osaka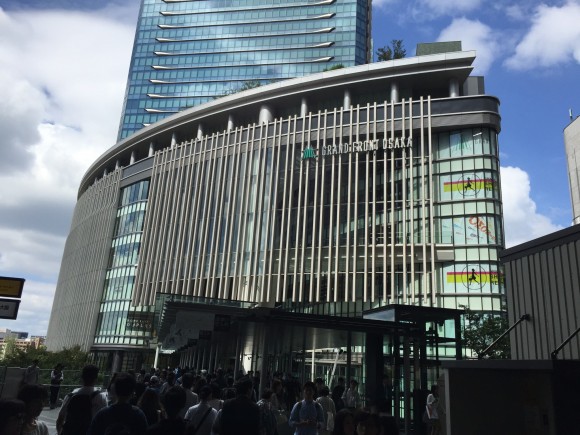 Grand Front Osaka is just next to the Osaka Station, so it's very convenient for locals and tourists to visit.
I is a large commercial complex that was opened in 2013 consisting of 266 shops,restaurants and hotel.
It is always crowded with people, but it's worth visiting here.
2.Lucua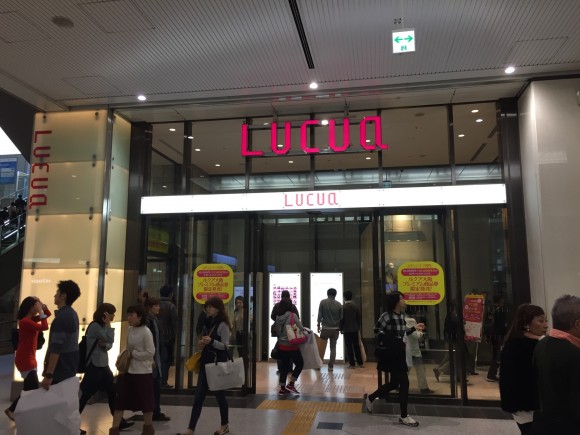 Lucua is directly connected to JR Osaka Station,so you easily access here.
It is a fashion mall featuring many fashion,accessory shops, and restaurants.
The restaurants are very popular so it gets quite crowded during lunch time.
3.HERBIS PLAZA ENT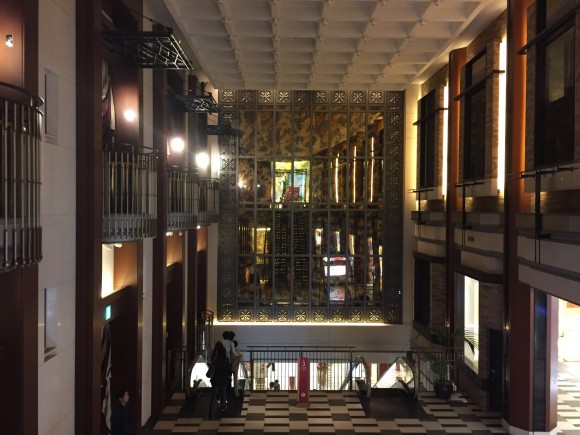 HERBIS PLAZA ENT is a good shopping place for luxury brand. The interior is very gorgeous and there are many luxurious shops and restaurants here.
It also provides entertainments such as Shiki Theater or Live Billboard Osaka.
4.Breeze Breeze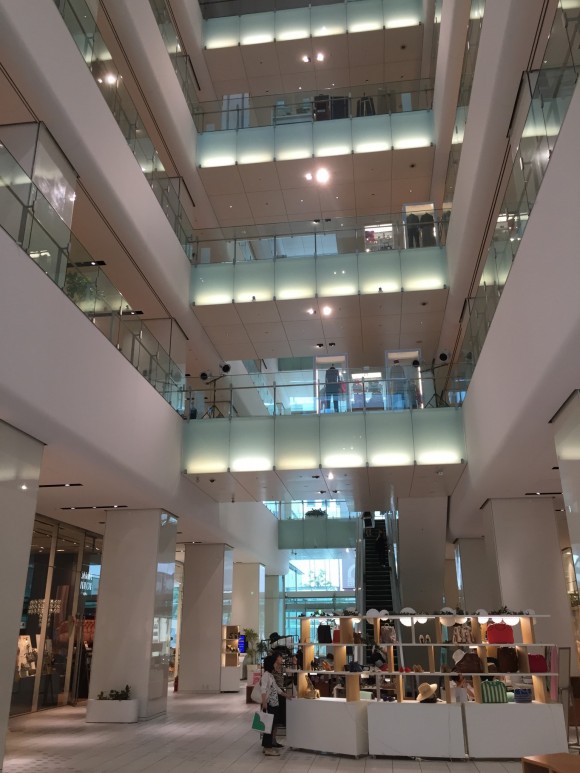 Breeze Breeze is a fashion mall that offer sophisticated fashion and stylish restaurants.
There are less people here compare to other places like Lucua,because it's a little hard to find the building.
But there are many good restaurants so if you don't wait in a line during lunch time, I recommend to go the restaurants here.
5.E-MA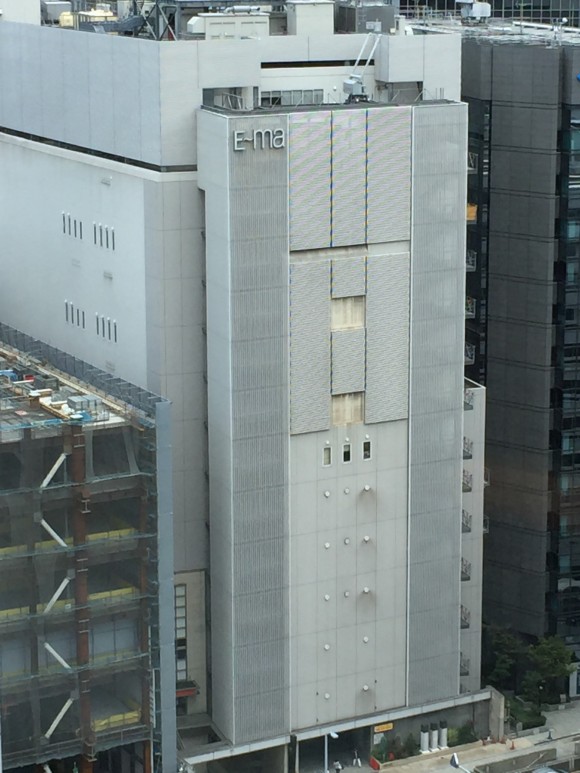 E-ma is a shopping mall located next to Hanshin department store.There are a lot of unisex fashion brands,so anyone can enjoy shopping here.
There are many elegant restaurants.
It has also a movie theatre called the 'Burg7'.
Around Hankyu Umeda Station
6.HEP FIVE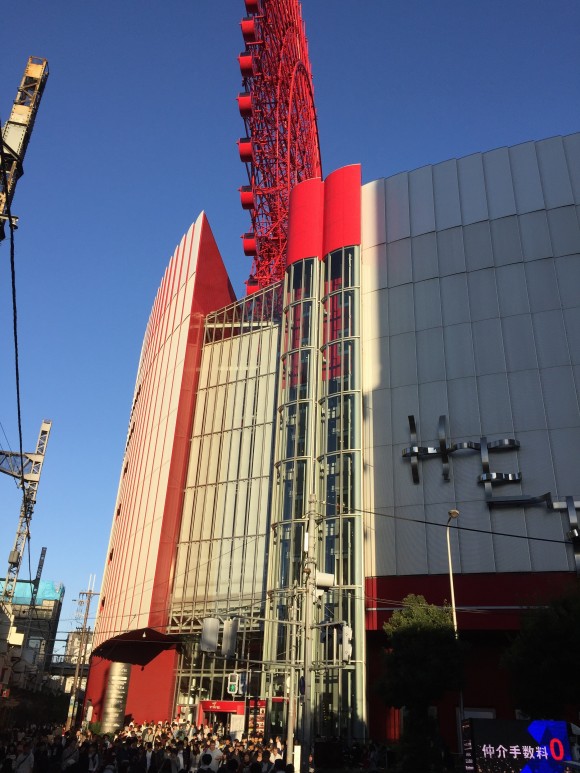 HEP FIVE stands out among the many shopping places in Osaka. It is a shopping complex with red Ferris wheel as Osaka's landmark.
There are more than 170 clothing stores and fashion boutiques which are mostly aimed for younger generation.
Red Whales At The entrance is a famous meeting spot among locals.
7.EST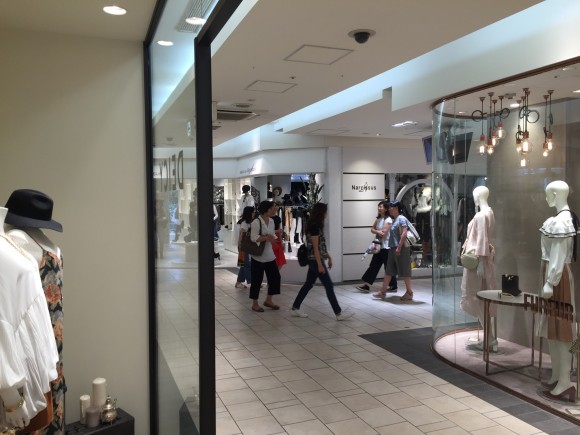 Est is a shopping mall selling trendy fashion items.Korean Cosmetic"Etude House" is a popular shop here.
It is mostly aimed at the younger generation especially from teens to early twenties.
8.NU Chayamachi
Nu Chayamachi is a shopping center,opened in 2005.There are lots of fancy buildings filled with boutique- shops, cafes,Italian gelato shop and trendy restaurants.
There is a Kaldi Coffee Farm on second floor that sells international foods.
9.Hankyu Department Store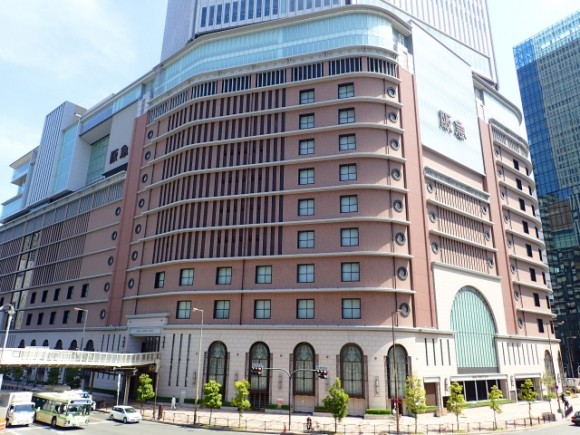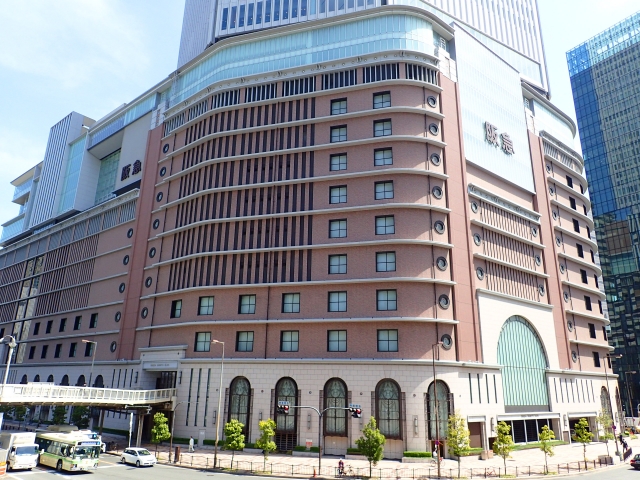 Hankyu Department Store is one of the biggest department in Osaka.It offers from casual shops to high-class international fashion boutiques for all ages.
This is my favorite Department Store.You can obtain practically everything in Hankyu Department Store.
10.Daimaru Department Store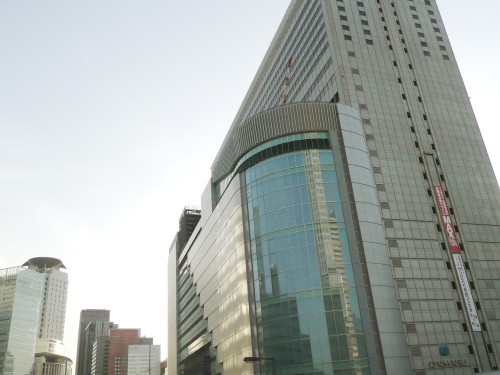 Daimaru Department Store is located above JR Osaka station.Each floor covers specialised products targetted at different age.
It offers a wide variety of stores and restaurants. There are Pokemon Center, Uniqlo and Tokyu Hands in Daimaru Department Store.
11.Hanshin Department Store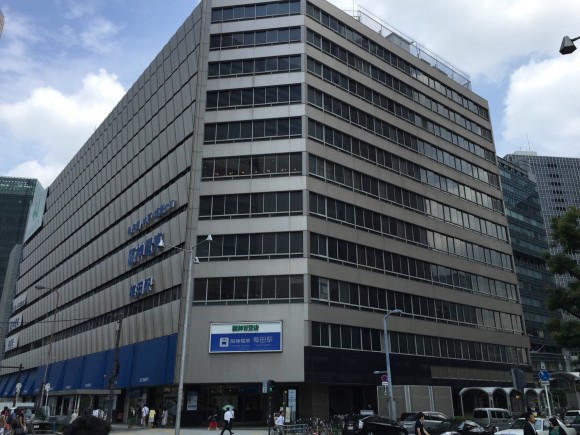 Hanshin Department Store is famous among locals for its rich variety of foods. The foods here are particularly good and reasonable compare to other departments.
Cheese cake Tarte and Ikayaki(squid savory pancakes )are attracting queues of customers every day.
Shopping Destination in Shinsaibashi
12.OPA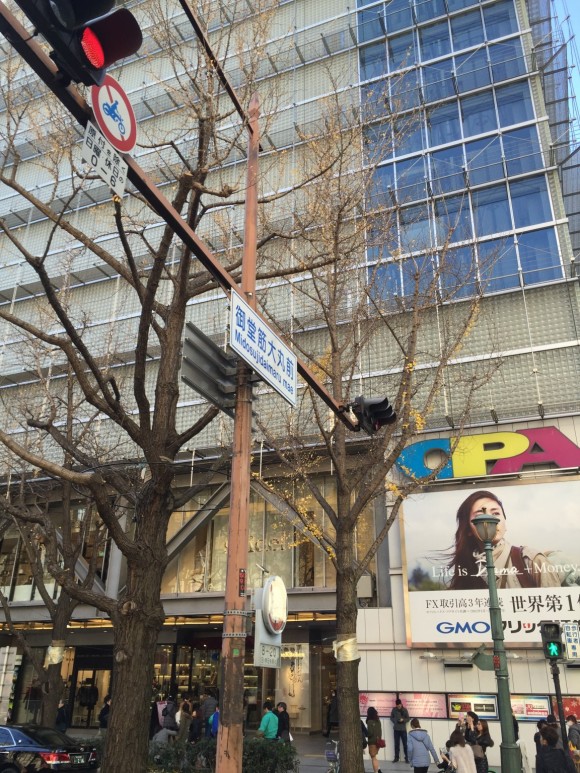 OPA is where you can find the latest fashion, shoes,accessories and cosmetics.It is targeting young ladies from teens to early twenties.
If you are looking for the latest fashion, OPA is the best place to look.
13.Shinsaibashi shopping Street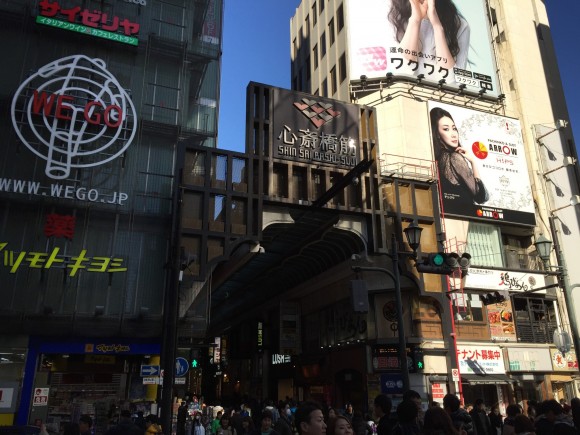 There are many apparel shops in Shinsaibashi shopping street such as, H&M,Zara, and UNIQLO.
My favorite apparel shop is "ingni" which have many fashionable clothes with a reasonable price
Shinsaibashi shopping street is a shopper's paradise to meet any taste!
14.Daimaru Department Store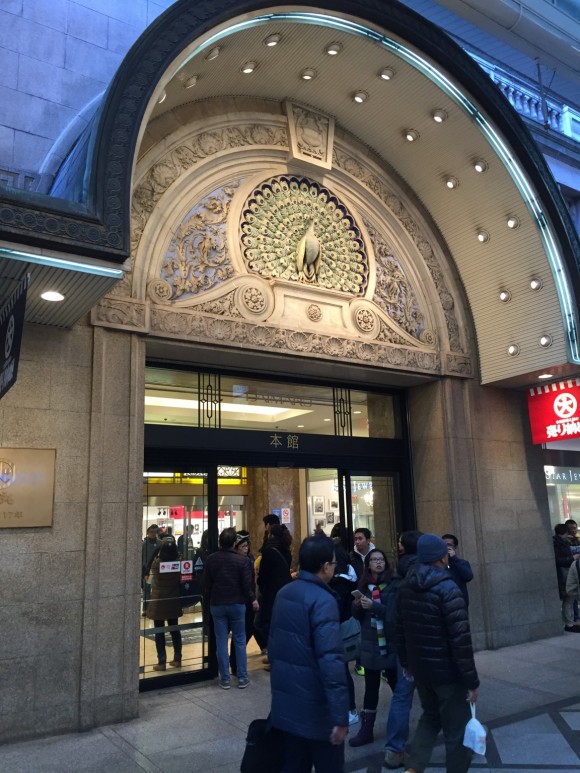 Daimaru Department Store is directly connected to Shinsaibashi Station of Subway Midosuji Line.
There are many high quality clothes,cosmetics and jewelleries. If you are looking for high quality goods,Daimaru Department store is a good place to visit.
Shopping Destination in Namba
15.NAMBA PARKS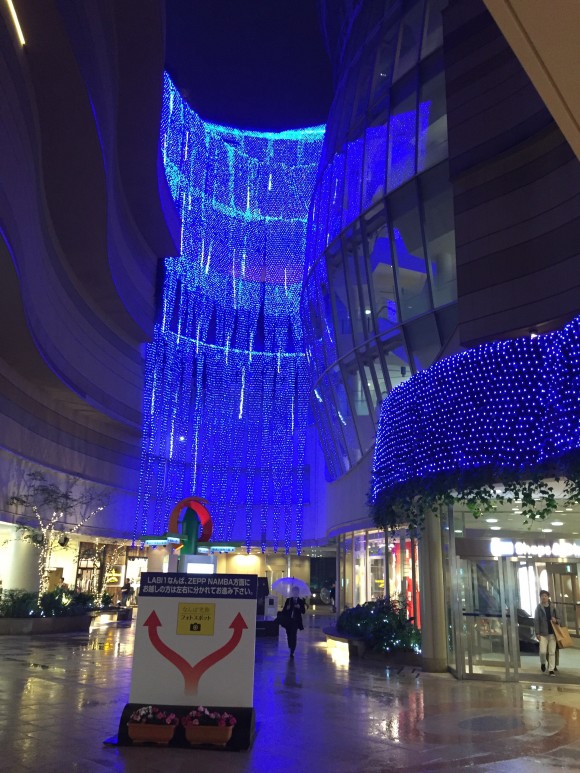 Namba Parks is a huge shopping center,complex of movie theaters, restaurants, and gardens.A place where shopping and having fun are combined with nature.
You feel like being in the forest in middle of the crowded city.
16.Namba Marui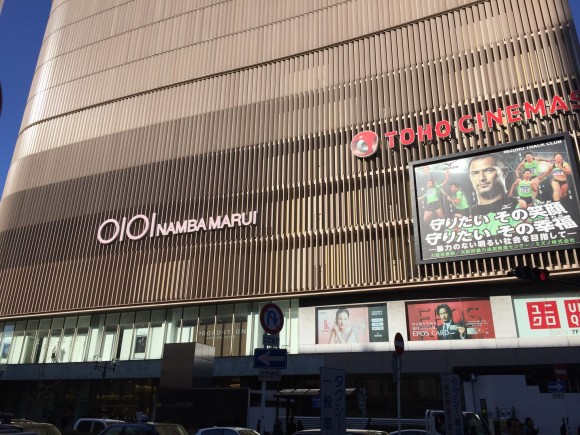 Namba Marui is a fashion building that has all the latest fashion trends from teens to early thirties.
There are lots of lots of choice of clothes, shoes and bags and it sells original "Marui Shoes" that is comfortable despite being cute.
17.Takashimaya Department Store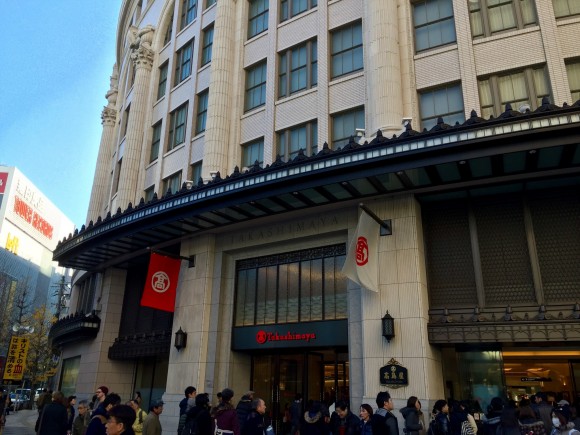 Takashimaya Department stores is one of the world's largest chains of department stores in Japan.
It offers latest collections by designers from all over the world. There are high-brand clothes,fine jewelleries,and cosmetics here.
Grocery section on the basement floor features wide range of selection from fish(sushi,sashimi),meat,vegetables and more.
Shopping Destination in Tennoji
18.Abeno Harukas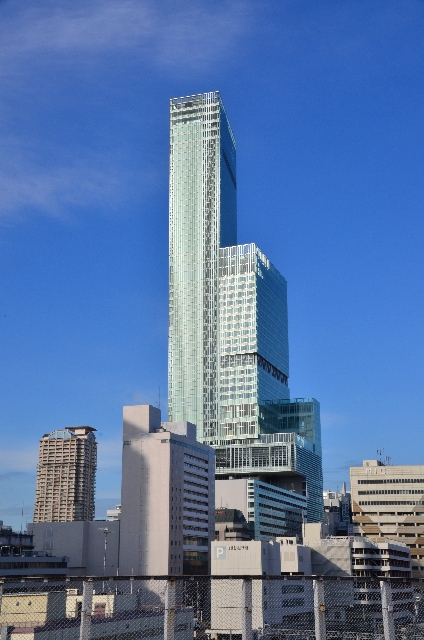 Abeno Harukas is a 30 floored 300-meter high skyscraper which has opened in 2014.
It consists of the Kintetsu Department Store, an art museum, an observation deck.Admission tickets to the deck cost 1500 yen for adults.
You can enjoy the beautiful view when the weather is good!
19.Abeno Hoop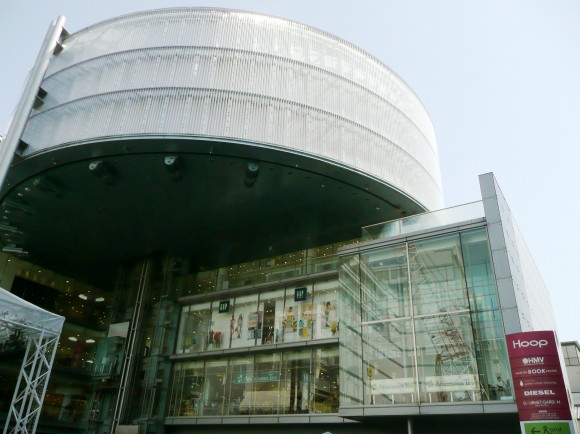 Abeno Hoop is a fashion mall which has many fashion select shops and cafes.
There were many varieties of clothes such as casual,sophisticated style,feminine style or Unisex.
The Pancake restaurant "Butter" is very popular here.
20.Tennoji Mio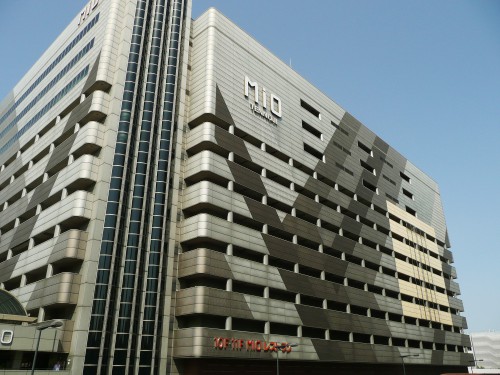 Teenoji Mio is a shopping mall which was built on the top of JR Tennoji Station.
It offers more than 240 shops from cosmetics and fashion to books and travel agency.
There are also restaurants which are reasonable compare to Abeno.
Tips on where to go by local!
There are so many shops in Osaka so it's hard to choose which one to go.
My favorite are, Hankyu Department store,Lucua,HEP FIVE,EST and Namba Marui.
I hope you enjoy shopping in Osaka!
If you're looking for a personal shopping guide in English, you can reserve it through Voyagin:
here
Click here for related information:
Local tells The 30 Top Osaka sightseeing spots in Japan!
Local tells Top 5 best Cafes in Osaka!Great coffee with relaxing atmosphere
Related posts(Including ads)