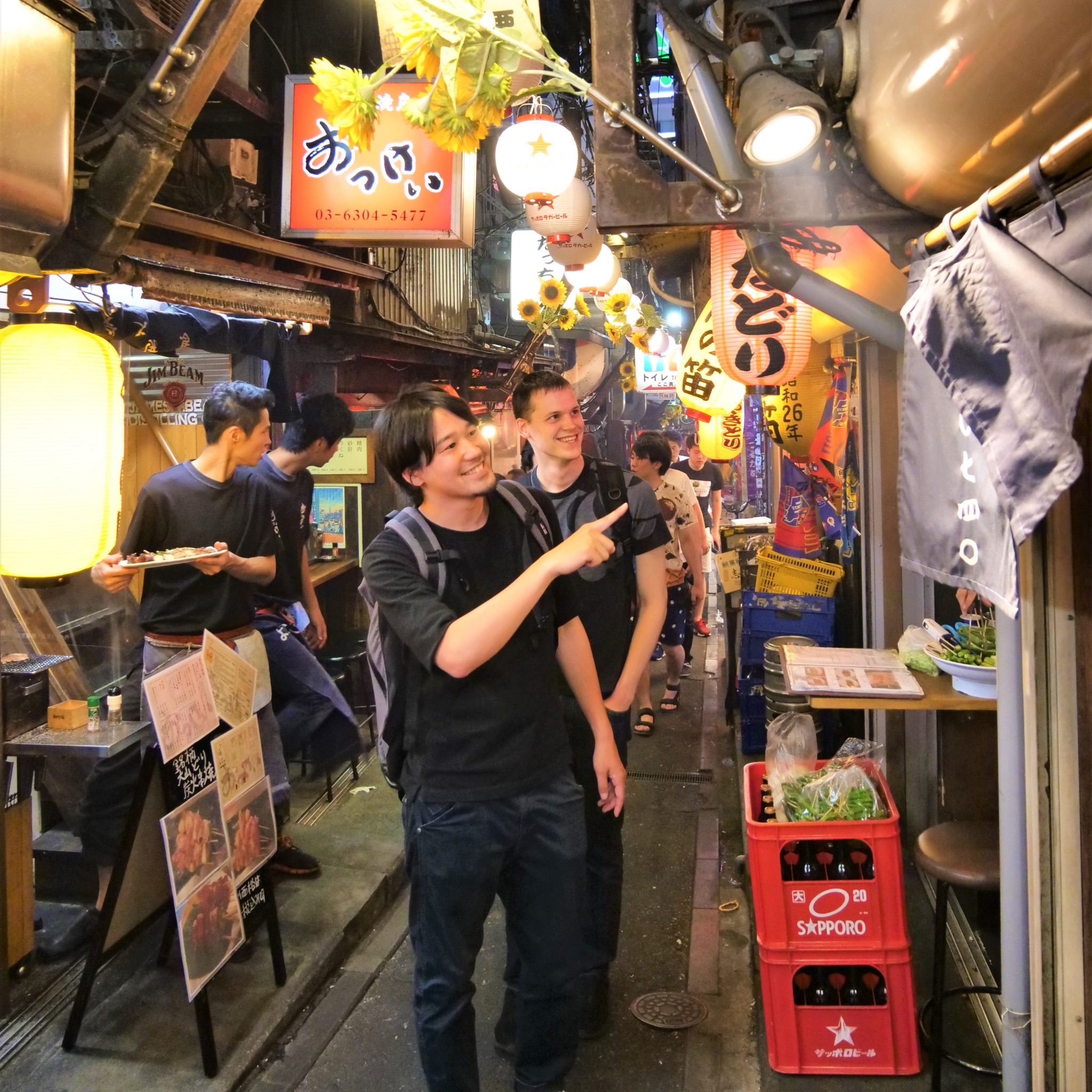 Hi,I'm Keiko from Osaka!

If you are a foodie looking for a nice hang-out plan out in the city with the locals, these tours will truly delight you!

The magical tours offers truly magical tours that will take you around the foodies paradise, Tokyo.

The local guide who are familiar with the historical background of the area as well as the hidden gems will guide you around to several restaurants/bars/foodie spots.

You will wine and dine with the locals as well as other like-minded tourists as you explore the city's night life.

Some of the spots you will only get to fully enjoy if you are with the knowledgeable locals.

This is a great plan for anyone who are not familiar with the city or what's good to eat.

In this article, I will introduce you to top 5 food tours in Tokyo.

Take a look and take your pick!
Sponsored Links
Local tells Top 5 best Food Tours in Tokyo!Eat like a Japanese local

1.Tokyo Classic Food Tour in Shinjuku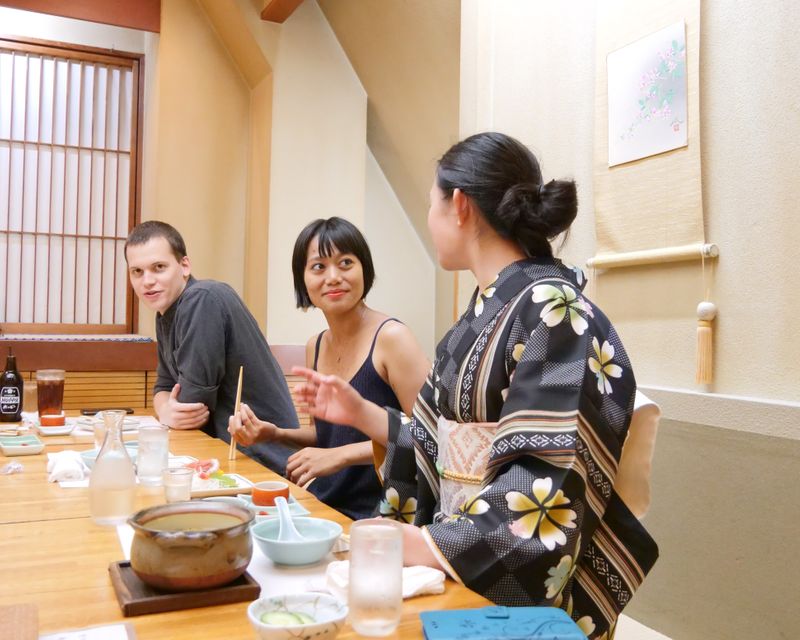 Shinjuku is one of the largest wards in Japan.
It is a major administrative, business and entertainment district and known to be the district that never sleeps!
Shinjuku houses the Tokyo Metropolitan Government and sits also as an Northern entrance of railways to Tokyo.
Shinjuku station, known to be the busiest station in the world, serves 2 million people daily.
As one of the biggest urban centers, it offers so much of entertainment opportunities including the countless number of restaurants and bars.
For those who are not familiar with the area, it might get a bit overwhelming.
With so much options, you will sure to wonder, which restaurant is a good place to eat?
"Tokyo Classic Food Tour in Sinjuku" offered by Magical Tour introduces you to the best kept secrets of Shinjuku.
The experienced and friendly local guide will walk you through the busy streets of Shinjuku to 3 restaurants where you can experience the Japanese traditional and fine dining and enjoy sweets.
This will be a good introduction to what Japanese cuisine is all about. 

For more details, please visit:
2.Tokyo Bar Hopping Night Tour in Shinjuku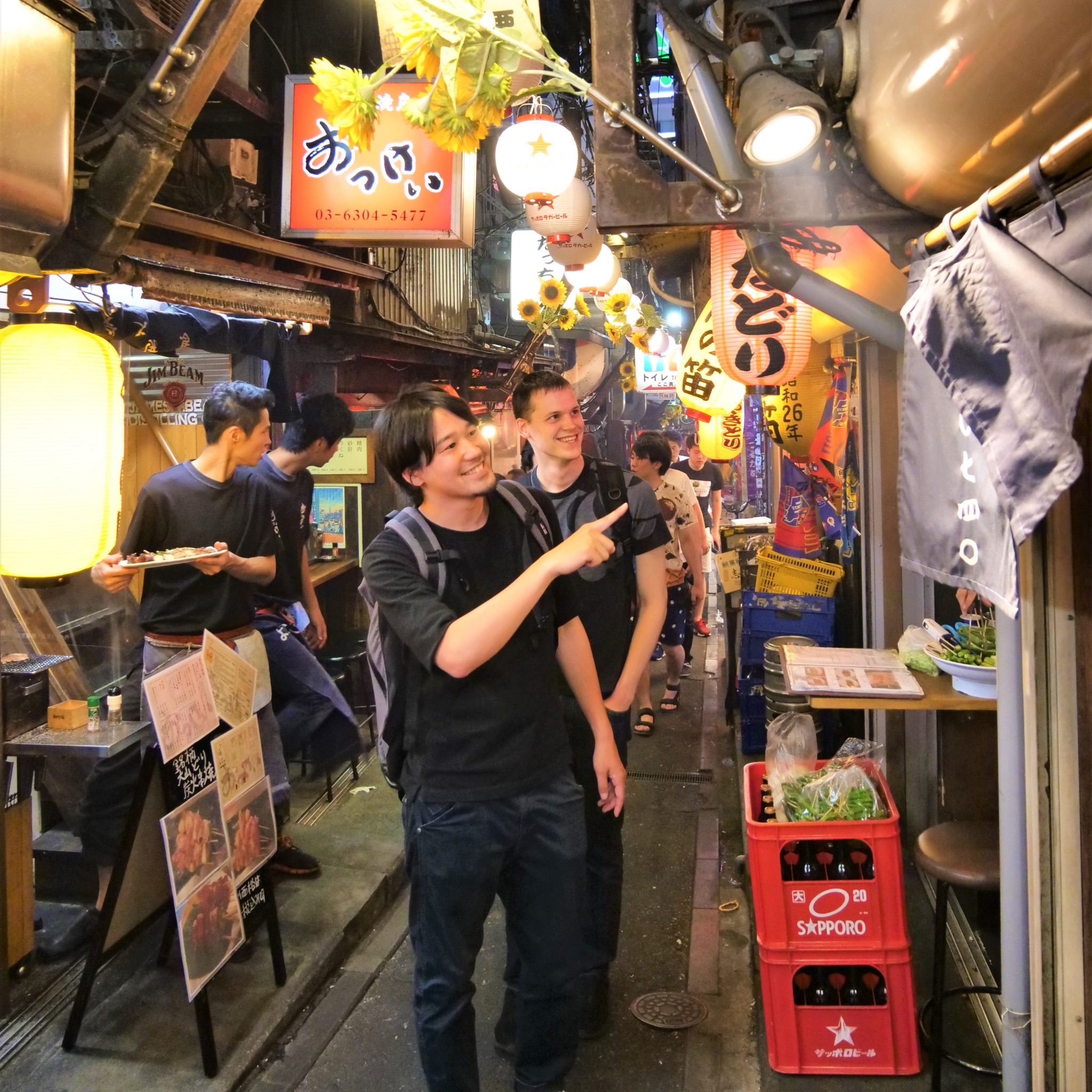 This is another version of Shinjuku excursion!
Why don't you explore the nightlife of Tokyo by joining this tour to explore various izakayas (Japanese bars) and bars in Shinjuku?
This will be a great opportunity as some Japanese bars do not really have the English menu and the presence of the local guide can really upgrade your izakaya experience!
Shinjuku can offer one of the most amazing night light opportunities in Tokyo.
Mingle with the locals in the deep back alleys of Shinjuku!!!
This magical tour will take you to 3 different kinds of bars where you will enjoy the authentic Japanese izakaya experience.
As in any izakaya, these bars will also offer you yummy dishes.
So think of this tour as a dining experience along with a few drinks!
For more details,please visit:
The next two tours I will introduce are taking place in the traditional town of Asakusa!


3.Asakusa Cultural & Street-food Walking Tour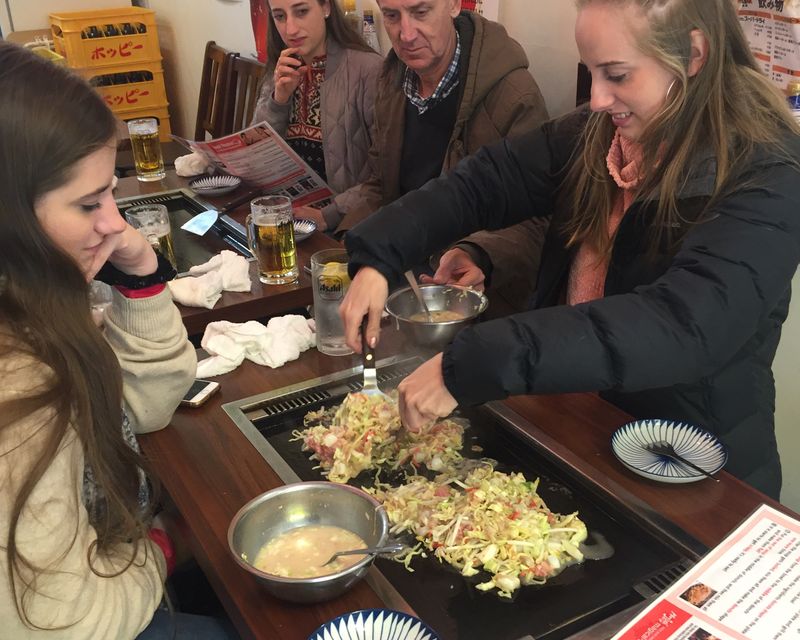 Asakusa is a nice charming district that still has the feel of the previous eras.
In this traditional foodie tour, you will explore the old charmed Asakusa town and dine the fabulous traditional Japanese cuisines such as monjayaki, kushiage (deep fried meat/vegetables), sweets by visiting three restaurants.
This will be a great introduction to the very popular Japanese dishes in the traditional atmosphere.
It is sure to be a picture-perfect night out.
The experienced local guide can explain about the town as well as dishes, so this will be both fun and learning activity.
For more details,please visit:
4.Asakusa Bar Hopping Food Tour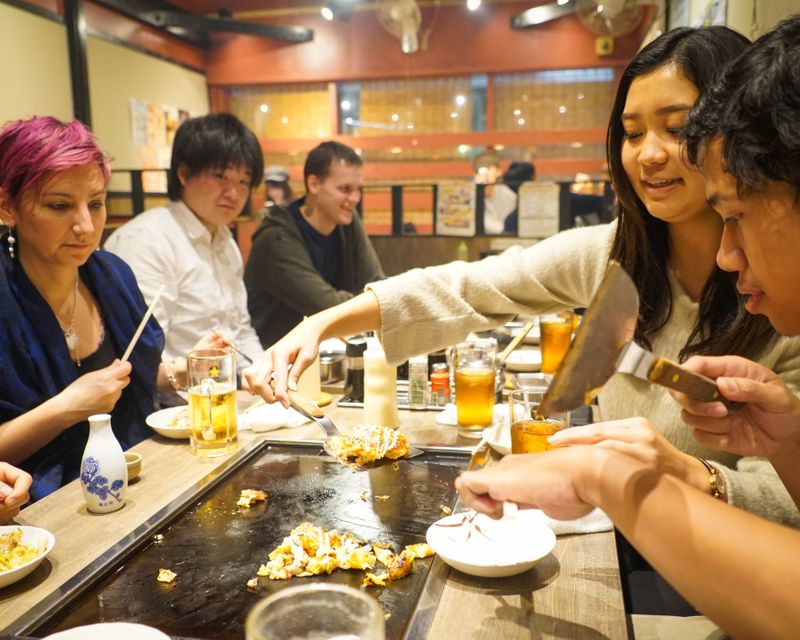 This is a bar hopping tour in Asakusa.
Through this tour, not only will you get to enjoy the amazing drinks and food, but your local guide will take you around the town to see the top tourist sites of Sensoji temple and nakamisedori (traditional shopping street in front of the temple) as they magically grow at night.
The red lit temple gate would look marvelous at night.
You will get to visit 3 izakaya/bars including the popular "Ninja bar."
You will also enjoy okonomiyaki/monjayaki (Japanese savory pancake) that you will get to grill on the iron plate.
This sure will be the memorable experience!
For more detail,please visit:
5.Vegan & Organic Food Tour in Tokyo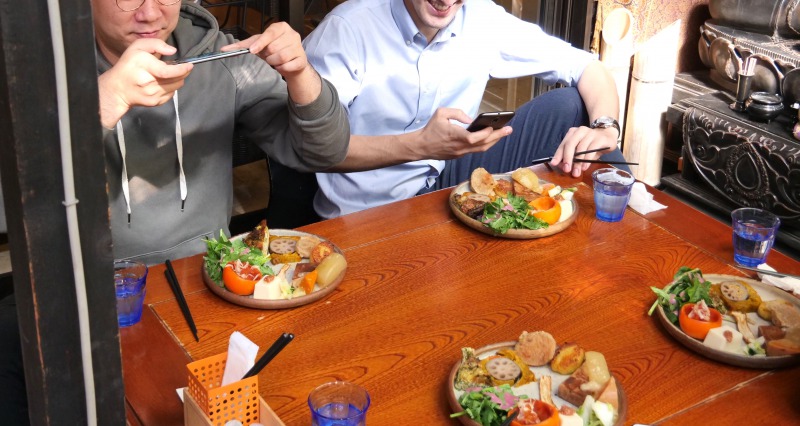 If you are a vegan, you might have found eating in Japan unexpectedly difficult.
Despite the fact that the Japanese cuisines do involve a lot of vegetables and generally are healthy, it actually is rather difficult to find vegan dishes or vegan food joints, as so much of the Japanese food, especially traditional dishes, utilize fish-based stock.
For those wanting to look at vegan options of the yummy Japanese dishes, this tour will be a great option for you!
Join this tour and find out about the vegan culture of Japan!
You will be introduced to a farm to table restaurant that is hosted in a charming traditional house of 40 years.
Also, you will get to enjoy vegan ramen.
This will be a great treat as a vegan ramen is a rare find.
Also you will be stopping by at a nice teahouse to enjoy the healthy and calming cup of green tea.
This tour will take you around the hip town of Shimokitazawa.
For more details,please visit:
I hope you'll enjoy these food tours in Tokyo!
Related posts(Including ads)