Do you have troubles to make reservations for restaurants in Japan due to a language barrier?

Great news!

My Concierge Japan which is located in Kobe can help you to make reservations for restaurants in Japan on behalf of you.

What is My Concierge Japan?→Please visit here

Here's the list of the best restaurants in Japan that can be reserved online in English,Chinese and Korean!
Sponsored Links
Online Restaurant Reservation Service in Japan!
Osaka
1.Ajikitcho Bunbu-an or Horie Shop/味吉兆 ぶんぶ庵,堀江店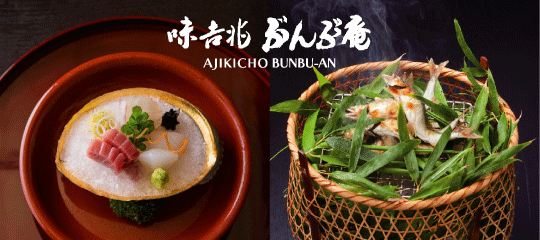 With branches in Honmachi and Horie in Osaka, Ajikitcho has has been listed in the Michelin guide for seven consecutive years.
Multi-course meals are served using fresh seasonal ingredients and seasonal food so the menu changes with each season.
Full-course lunch and dinner is served in order and nicely presented on traditional Japanese dishes.
A truly unique and traditional Japanese experience where you can enjoy the cuisine, atmosphere, hospitality, and relax in an oasis of serene tranquility, taking in the feeling of each Japanese season with all of your five senses.
Enjoy each moment and savor the refined taste of authentic Japanese cuisine at Ajikitcho Bunbu-an.
For further information or to make a reservation,please visit
here
2.Oimatsu Kitagawa/老松 喜多川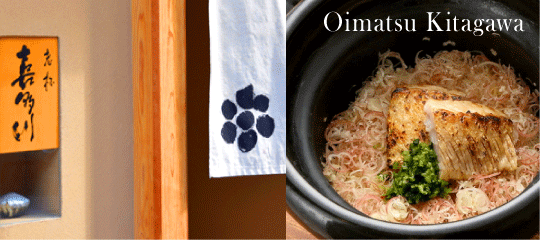 Bordered by antique shops and steeped in history and culture in the town of Nishitenma, lies a Kyo-kaiseki restaurant with a white noren hanging quietly on a plain-colored earthen door.
Walk inside and down the stone-paved corridor and you'll find the entrance to Oimatsu Kitagawa.
Receiving the prestigious Michelin award every year since its opening, Oimatsu Kitagawa prepares seasonal kappo-style omakase kaiseki courses that are available for reservation for lunch and dinner.
For further information or to make a reservation,please visit
here
3.Sushi Kurosugi/寿し処 黒杉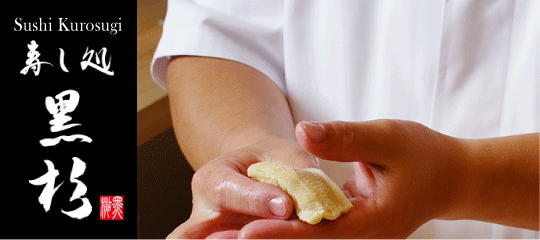 Customers at Kurosugi can enjoy the finest and freshest seasonal ingredients selected from around Japan.
Along with being highly selective about the rice used for the sushi, rather than using sugar for its seasoning, Kurosugi uses "akazu";a well-rounded mild red vinegar made from sake lees with a low acidity.
It has a slightly sweet flavor and a deep, flavorful, refreshing taste of umami without being too excessive; a sushi rice that customers will never tire of. Kurosugi serves lunch and dinner courses that are suitable for a variety of occasions and customers.
Kurosugi has been listed in the Michelin Guide for seven years in the Michelin Guide Kansai edition.
For further information or to make a reservation,please visit
here
4.Ichijunisai Ueno,Mino Shop or Toyonaka Shop/一汁二菜 箕面店,豊中店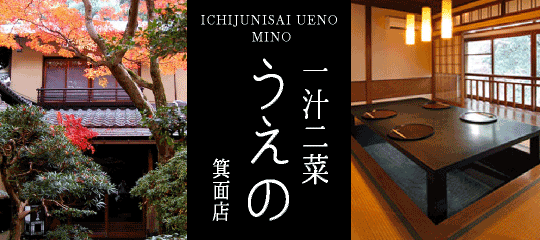 Guests can enjoy an array of carefully selected seasonal ingredients in multi-course kaiseki meals which are artfully presented on elaborate dishes and the perfectly selected sake to complement their meal.
For guests looking for a relaxing get away from the city, Ichijunisai Ueno Mino is the perfect place; located within Mino's National Park where you can see dancing fireflies in early summer, and in fall, the picturesque scene of the falling autumn leaves along the river.
For guests looking to enjoy a casual and relaxed ambience, Ichijunisai Ueno Toyonaka is ideal and suits a variety of occasions where you can comfortably enjoy authentic Japanese Cuisine.
Receiving the honor of being listed in the Michelin Guide every year,Ichijunisai Ueno Mino is currently listed in the Michelin Guide as 2 Stars, and Ichijunisai Ueno Toyonaka is listed in the Michelin Guide as 1 Star.
For further information or to make a reservation,please visit
here
5.Fujiya 1935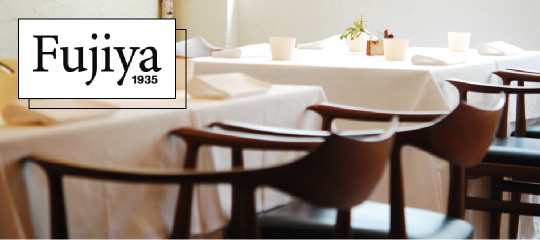 Using a distinctive approach and innovative ideas, vibrant multi-course meals are served, each delivering an expression of the concept at Fujiya 1935.
Seasonal specialties and natural ingredients create contrasting textures, flavors, and colors.
An intricate story is woven together through a series of dishes that not only stimulate the palate, but draw you deeper into an emerging narrative.
Stripped of the inessential, you can relax and be yourself.
You'll discover a deliciousness not only derived from gustation itself, but one elicited from the visual, olfactory, auditory, and tactile senses.
Guests leave with an impressionable memory; one best understood through actual experience.
For further information or to make a reservation,please visit
here
Next,let me introduce the restaurant in Kyoto!
Kyoto
6.Ifuki/炭火割烹いふき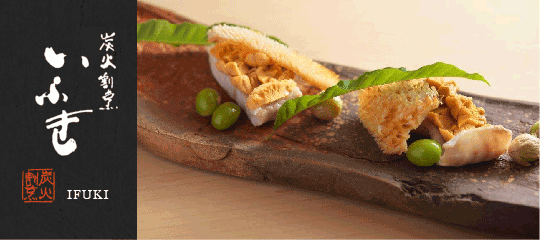 Ifuki specializes in serving "Sumibi Kappo" cuisine, cooking in front of the customer using a live fire to add a rich smoky flavor and aroma to the dishes, unique to "Sumibiyaki" or charcoal grilled cuisine.
Each dish is cooked to highlight and draw out the succulent flavors of each seasons delicacies, taking you on an adventure through colors, textures, flavors and scents.
A sommelier is also available to recommend high quality Japanese sake or wine to be the perfect complement to each dish.
Located on the famous Hanami Koji street, lined with tea houses and restaurants where geiko (geisha) or maiko can be seen walking around in the evening, the cozy and rustic ambience of Ifuki is the perfect place to enjoy the atmosphere of Kyoto, Japan's ancient capital city.
For further information or to make a reservation,please visit
here
Kobe
7.Kobe Steak Ishida/神戸牛ステーキ Ishida
Sublime melt-in-your-mouth Kobe beef. Kobe beef is famous throughout the world for being premium wagyu and the pinnacle of beef.
Ishida is extremely selective about using only the most luxuriously tender and succulent parts of delicious melt-in-your-mouth Kobe beef.
Every one of Ishida's locations are all Teppanyaki-style counter seating where Master chefs skillfully grill Kobe beef to perfection right before guest's eyes.
Relax in extravagance and savor each bite of the finest authentic Kobe beef at Ishida.
For further information or to make a reservation,please visit
here
If there are no restaurants that you would like to reserve on this site, and there is another restaurant that you really want to make reservations at anywhere in Japan!
You can send request form
here
I hope you'll have a great dining experience in Japan!
Related posts(Including ads)