Hi,I'm Keiko from Osaka!

If you are in Japan, there is no way but for you to sample Japanese premium beef.

Branded beef or wagyu, Japanese beef are now known worldwide as one of the best.

Their marbling and flavors are unlike others.

Though the steak and beef culture are more recent ones in Japan, we have developed quite a bit of beef menus that you can enjoy normally at the Japanese steakhouses.

Steaks in Japan usually come with grilled vegetables, often accompanied with some rice or bread.

Also, the Japanese eat quite a lot of Gyutan, beef tongue, which are usually grilled by thinly sliced.

It has a unique texture, which you should try while in Japan, if you have not.

Here are 5 best steakhouses in Kyoto for you to splurge!
Sponsored Links
Local tells Top 5 best Steakhouses in Kyoto!Enjoy Japanese premium beef!
1.Kuishinbo Yamanaka/くいしんぼー山中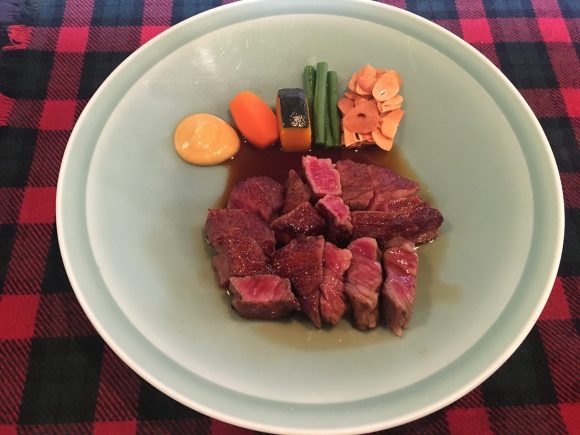 This is a long-lived steak house famous for Ohmi beef steak and Hamburg (Salisbury) steak.
Mr. Yamanaka carefully choose red lean meat from the premium Ohmi beef, thus it is tender yet not oily.
Ohmi Beef is the very popular branded beef from Shiga prefecture.
The popular menus are juicy and dense Hamburg (Salisbury) steak, beef cutlet for which Mr. Yamanaka generously utilizes the first class Ohmi beef.
It is because of the quality of the Ohmi beef and other menu that this restaurant attracts many customers despite the fact that it is slightly difficult to get to, located in a suburb of Kyoto.
Kuishinbo Yamanaka is around 15 minutes' walk from Katsura Station on Hankyu Line.
Here is a video of Kuishinbo Yamanaka
Kuishinbo Yamanaka
Address:26-26 Goryo Mizoura-cho, Nishikyo-ku, Kyoto
Location:15 minutes walk from Hankyu Kyoto line Katsura station
Phone:075-392-3745
Opening hours:11:30~14:00(L.O.13:45) 17:00~21:00(L.O.20:45)
Closed:Tuesday,The third Monday
Price:Lunch 1,500〜20,000 yen Dinner 10,000〜30,000yen
Others:You need to make a reservation in advance
Map
2.Renrakusen/れんらく船
This is a specialty beef restaurant.
Entering through a sign, "embark point," you will enter into a cruise ship like restaurant.
It has been operating since 1970 and the interior has the great vintage atmosphere.
Renrakusen serves the premium Ohmi beef, perfectly grilled.
The restaurant obviously is very popular, so you would want to ensure to make a reservation in advance.
The most popular items here is tenderloin karaage, deep fried tenderloin.
Their steak is also very popular and the staff of the restaurant can assist you to choose the perfect cut.
It is a bit pricy, though it is worth the money.
You can walk to Renrakusen within several minutes from Sanjo Station.
Renrakusen
Address:105 Nakajima-cho, Kawaramachi-dori, Sanjo-higashi-iru, Nakagyo-ku, Kyoto
Location:5 minutes walk from Keihan Railway Sanjo station
Phone:075-241-4358
Opening hours:17:00〜21:30 (L.O.21:00)
Closed:Irregular holiday
Price:15,000〜20,000
Others:You need to make a reservation in advance
Map
3.Gion Yutaka/祇園ゆたか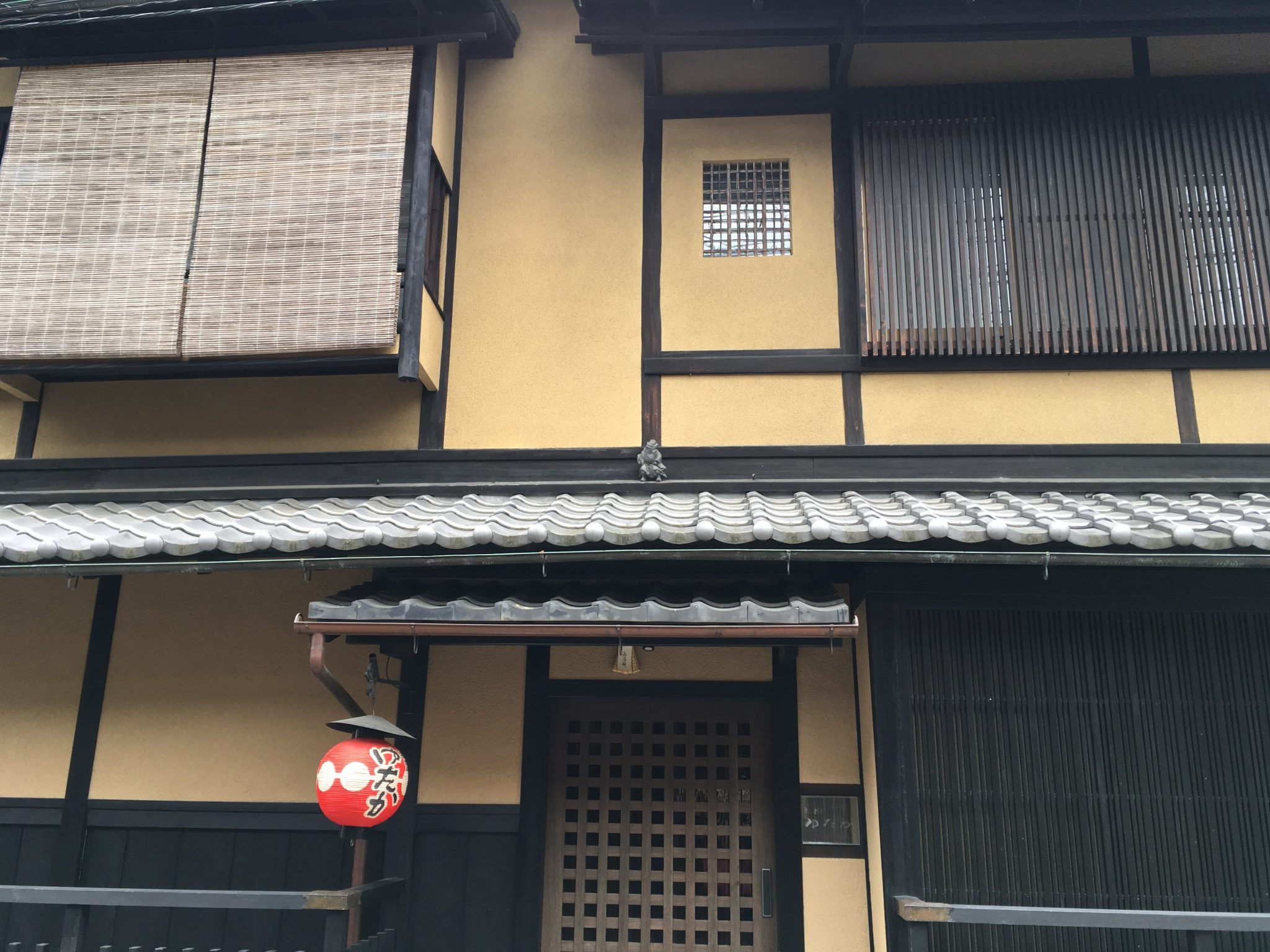 Located in the picturesque area of Gion, housed in a beautiful machiya (traditional townhouse) that used to be a tea house, Yutaka offers the best possible Wagyu (the Japanese black) that they select from various locations in Japan.
Yutaka carefully examines each cut of each beef, and adjust their grilling method, resulting to the highest quality steak.
They have only a small space for seating areas, including a room that can be used for an exclusive meeting where executives often invite Geisha.
This place is perfect for a business meeting or bringing your special guests.
Located near the Hanamachi (Geisha district) in Gion, the traditional atmosphere of the area as well as the restaurant is perfect.
Their premium steak for dinner starts at ¥15,000 per 100g.
For lunch, a steak jyu (lunch box) is affordable and very popular at ¥4,320, which is a packed lunch box full of thinly sliced steak over a bed of rice.
Gion Yutaka
Address:Shijo Hanamikoji Sagaru Yosujime Higashi-iru,Gion-machi Minamigawa,Higashiyama-ku Kyoto
Location:10 minutes from Keihan-line Gionshijo station
Phone:075-531-0476
Open: Lunch,11:30〜13:30,Dinner,17:30〜
Closed:Irregular holiday
Price: Lunch: 2,500 〜 Dinner 25,000~
Map
Next,let's go to the steakhouse which has been operation in Kyoto for more than 100 years!
4.Hafuu/はふう
Hafuu is a restaurant owned by the meat shop that has been operating in Kyoto for more than 100 years.
For sure, they know their meat, Hafuu's fillet steak is to die for, as it melts in your mouth.
Daily lunch menu starts at ¥880, while the dinner course starts around ¥8,200 which comes with several courses of the great meat dishes along with salad, soup, bread/rice and coffee/tea.
If you want to enjoy various ways to enjoy the premium beef of Japan, this is a perfect course for you.
On your way home, make sure to take out their popular cutlet sandwiches.
Hafuu is located near the imperial palace, about 10 minutes' walk from Marutamachi Station on Karasuma subway line or City Hall station on Tozai line.
Hafuu
Address: 471-1 Sasaya-cho, Fuyacho-dori Ebisugawa-agaru, Nakagyo-ku, Kyoto
Location: 10 minutes from Kyoto subway Karasuma Line Marutamachi station,10 minutes from Kyoto subway Tozai Line Kyotoshiyakusyo-mae station
Phone: 075-257-1581
Open: Lunch 11:30~13:30(L.O),Dinner 17:30~21:30(L.O)
Closed: Wednesday
Price: Lunch 1,000~2,000yen,Dinner 8,000~10,000 yen
Others:You need to make a reservation in advance
Map
5.Nishijin EBATA/西陣江畑
This is a traditional yakiniku restaurant popular among the locals.
It looks perfectly "Kyoto" like a traditional row house with a long counter for seating.
Though their most popular dishes are various innards that are extremely fresh, they also have the premium cuts of steaks that are affordable.
The best place to sit is at the counter seats, where the restaurant staff will help you cook your meat perfectly.
The menus are all in Japanese, so it is better if you can bring someone who understands Japanese.
Ebata is located around 16 minutes' away from Nijo Station on Tozai Subway Line or Kitano Hakubaicho Station on Keifukudentetsu Line.
Nishijin EBATA
Address:148-1 Yobancho Rokkenchodori-Sagaru Chojamachi Higashigawa, Kamigyo-ku, Kyoto
Location: 15 minutes walk from Kyoto City Subway Imadegawa station
Phone:075-463-8739
Open: 17:00~22:00(L.O.:21:30)
Closed:Wednesday
Price:6,000~8,000 yen
Others:You need to make a reservation in advance
Map
Side Tip
Otsuka/おおつか
This place is located in a residential area of Arashiyama, around 15 minutes' walk from Togetsukyo Bridge.
You can try Murasawa beef, which the Japanese call as a legendary beef.
Murasawa beef is a rare brand of beef from Nagano area.
For further information,please visit here:
Local tells Top 5 best Must-Try restaurants in Arashiyama,Kyoto!
Lastly but not the least, Gyukatsu is a must try for you in Kyoto's steakhouses.
Katsu, or cutlet is traditionally known for pork in other areas of Japan, and has also becoming very popular overseas.
However, in Kyoto area, beef cutlet is popular, which is a must try!
I hope you'll enjoy the Japanese premium beef in Kyoto!
For your information
If you're looking for unique activities and experiences in Kyoto,you can find them here:

There are also a variety of unique food tours in Japan.

If you are a foodie looking for a nice hang-out plan out in the city with the locals, these tours will truly delight you!

Kyoto:
Kyoto Bar Hopping Night Tour:

Kyoto Night Foodie Tour

Osaka:
Osaka Bar Hopping Food Tour in Namba:

Tokyo:
Classic Food Tour in Shinjuku

Related posts(Including ads)